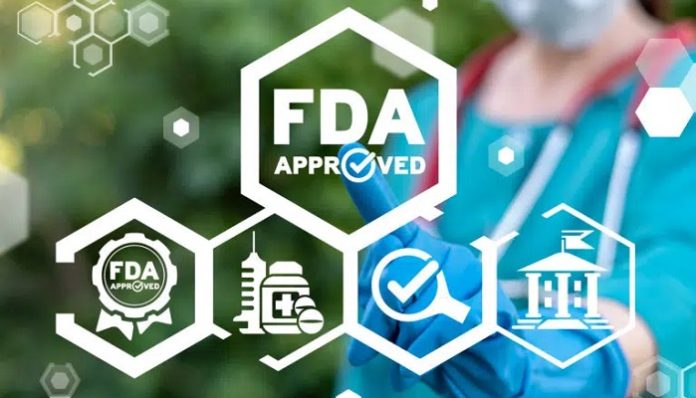 Atezolizumab (Tecentriq), a therapy for advanced alveolar soft tissue sarcoma (ASPS), has received FDA approval for the first time for adults and children two years of age and older who have ASPS that has migrated to other regions of the body or cannot be removed surgically.
Atezolizumab (Tecentriq), which is an anti-PD-L1 immune checkpoint inhibitor, has been authorised for use in young patients with ASPS for the first time. Tyrosine kinase inhibitors (TAKs), among other emerging targeted therapies, do not have long-lasting efficacy, according to the National Institutes of Health (NIH). Therefore, the immunotherapy drug's clearance is good news because it will make atezolizumab available to a significant number of the 80 Americans who are diagnosed with ASPS each year.
Phase II atezolizumab trial following FDA approval
According to the NIH, the FDA's approval is based on findings from the largest ASPS study to date, a non-randomized Phase II trial.
49 patients with metastatic ASPS who were two years of age or older were enrolled in the Phase II trial. According to their doctor's opinion, patients responded to the therapy, with some level of tumour shrinking in about one-third of them after receiving an injection of atezolizumab every 21 days. The majority of the other patients had stable illnesses. Patients with advanced alveolar soft-tissue sarcoma were offered the option to quit treatment after 2 years and take a break from it for up to 2 years while being closely monitored. No patient who stopped receiving treatment experienced progress during that time.
41% of individuals in the research experienced serious side effects, including anaemia, diarrhoea, rash, disorientation, hyperglycemia, and discomfort in the extremities. However, no participants left the trial as a result of adverse consequences.
Potential of the immune checkpoint inhibitor anti-PD-L1
Dr. James H. Doroshow, director of the National Cancer Institute's Division of Cancer Treatment and Diagnosis, said, their capacity to bring patients in from all over the world was a crucial aspect of their ability to undertake the study.
The research's principal investigator, Dr. Alice Chen of the Developmental Therapeutics Clinic in NCI's DCTD, who oversaw the study of patients with advanced alveolar soft tissue sarcoma, said that this approval signifies a triumph for uncommon diseases, which are understudied in clinical trials. It is extremely significant that this approval for a rare condition was granted and that it will have an effect on the lives of such young people. Atezolizumab, according to the NIH, works by enhancing the immune system's capacity to combat cancer. Atezolizumab has been authorised by the FDA for the treatment of individuals with a variety of cancers, including lung cancer, melanoma, and liver cancer.
The Phase II study's findings are currently being readied for publication. For individuals with ASPS, research teams are pursuing more studies using atezolizumab, including the administration of the medication in conjunction with additional treatments.