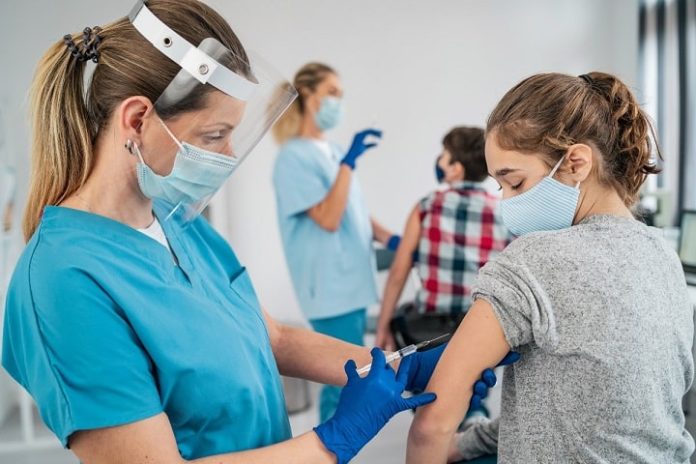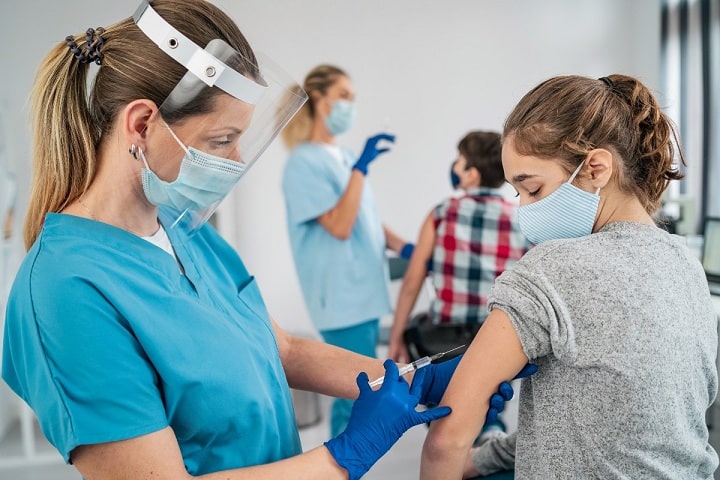 In a move that ought to be applauded, citizens who participated in the NHS COVID-19 immunisation programme have elected to continue working in the health service in different capacities, resulting in a significant increase in the workforce. Amanda Pritchard, the NHS chief executive, too, has welcomed the news that more than 11,000 (11,483 to be exact) people who enrolled in the NHS COVID-19 immunisation programme have decided to remain on in the healthcare system in other roles, resulting in a significant increase in the workforce.

People from all around the UK volunteered to help with the NHS COVID-19 vaccination campaign, and with the knowledge and skills they gained during the pandemic, they have gone on to engage with supporting medical teams, improve patient experience, and even prepare for clinical careers. As services resume across the country, the additional workforce will assist the NHS in addressing the elective backlog and ensuring that patients receive the best possible care as quickly as practicable.
Karen, 57, a former dance instructor who was furloughed during the outbreak, now works as a ward clerk at Bedford Hospital, supporting new mothers and newborns. Karen said she was excited to be a part of something that made a real difference when she took a job in the immunisation program.
Tamryn, 45, from Cambridgeshire, worked as a cabin crew for more than a decade but thought it was time to start a new job after being suspended. She opted to enrol for a degree in therapeutic radiography in addition to signing up to help with the immunisation campaign, and she said she cherished the fact that working for the NHS enables one to make a meaningful difference in people's lives every day.
The NHS has placed a strong emphasis on workforce retention, ensuring that those who offered to help with the largest vaccination campaign in NHS history are supported and encouraged to continue in new roles. Kazeem, who formerly worked as a gym manager in London, nowadays works as an assistant service manager at Guy's and St. Thomas, one of England's finest hospitals. He says he enjoys meeting people from different countries and origins while being a part of a team that has been making history.
Karen Dear, a ward clerk at Bedford Hospital's maternity unit who worked for the vaccine programme since being furloughed from her job as a dance teacher, said that when she was willing to take up something to assist and, therefore, joined the NHS vaccination programme last January and absolutely loved being part of something that made a real difference.
After a year, she decided she wanted to work in the NHS for a lot longer, so she completed her Care Certificate and spoke to the local retention team, who presented her with various roles and opportunities available across the health service – she is now working as a full-time ward clerk at a local maternity unit, which she loves.
He has always loved helping people, so the vaccinator role just seemed like a good fit, and although he did not have any medical skills, he received training and was able to use the leadership talent and excellent customer service that he had learned from his previous job, says Kazeem Reaves Odunsi, who worked as a gym supervisor before being a vaccinator and is currently an assistant service manager at Guys and St Thomas' NHS Foundation Trust.
He added that he believed he was attempting to improve someone's quality of life and put a stop to the pandemic by giving people the vaccine. He was truly inspired to stay on and start a new career in the NHS after being a part of the team that was breaking records and getting to meet people from all walks of life as well cultures.
Tamryn Saby, who supported the vaccine programme in Cambridge after being furloughed, said that she had spent 11 years jetting around the globe with an airline, and after being grounded, she gave time to herself to reconsider her career path and enrolled for a therapeutic radiography degree, along with working on the vaccine programme.
She believed that by getting involved, things would return to normal sooner, and being a part of the vaccine roll-out really helped build her confidence for a career in health, and demonstrated that working for the NHS allows her to make a meaningful impact on people's lives every day.
During the first months of the pandemic, she lost a vast majority of her customers and was unable to resume work. That's when she decided to take the plunge and support the local vaccination programme in an admin role, said Chloe Radley, who was a make-up artist prior to joining the vaccine drive and has now become a patient pathway coordinator at Barking, Havering & Redbridge University Hospitals NHS Trust.
She says she fell in love with the job and the team straight away, so when her manager advised she apply for another position in the health system, she leaped at the chance. She is now a patient pathway coordinator and enjoys what she does. 
She joined the vaccination hub as soon as it opened in December 2020, as her mother had moved over from Ukraine and was able to take care of her children, said Inga Zamolynska, who happens to be a patient experience coordinator at Barking, Havering & Redbridge University Hospitals NHS Trust.
She was so taken with it that she decided to stay with the foundation and is now working as a patient experience coordinator — it's a dream come true, she adds. 
He had been looking to return to full-time work after recovering from a stem cell transplant for non-lymphoma Hodgkin's and saw a temporary administrator role with the local vaccine programme on Facebook, said Steve Cox, who decided to join the vaccine programme and is now working for Devon CCG in a new role.
He eventually moved to a role overseeing vaccine supplies, which confirmed his desire to continue working for the NHS, and he now has a new career with Devon CCG outside of the vaccine programme. He has had a lot of support from the NHS staff, and has also gone on to make a lot of excellent friends there.
He had worked for British Airways for 22 years, but then everything changed when the pandemic hit, says Stephen May, who stepped up to support the vaccine effort after being laid off and has become a patient access coordinator at Guy's and St Thomas' NHS Foundation Trust. Because of COVID-19, he lost his job, but was able to turn it around by heading to the front lines and becoming a vaccinator.
Being a vaccinator was the ideal job for someone who had previously worked in cabin crew – actively communicating, reassuring people, acting peacefully, and being prepared to describe things to different people were all things he did as a vaccinator and also on an aircraft, and now he has been able to apply those skills to his new role with the NHS.
Not only did these employees help implement the most effective NHS vaccination programme in record time, protecting citizens against the virus at speed, NHS chief executive Amanda Pritchard said, but they are now continuing to provide care for others in various jobs around the country.
Thousands took up the offer to get jabs in arms in their local communities, from new beginnings to retirees, and it's terrific that over 11,000 individuals have chosen to stay with the NHS in another role, taking on one of the many exciting positions across the health service. With over 350 different roles within the NHS, there is a position for everyone, so please check NHS careers today if one wants to join, says Amanda. 
Notably, since December 2020, the NHS has hired over 71,000 people to take part in the NHS COVID-19 vaccination programme, leading to the delivery of over 120 million doses to people of all ages, including over 32 million booster doses and over 1.4 million spring boosters.
With the help of professional staff, the NHS's inoculation programme has benefited from the help of millions of volunteers. There have been more than 2.5 million volunteer hours recorded since Margaret Keenan got the world's first jab in December 2020.