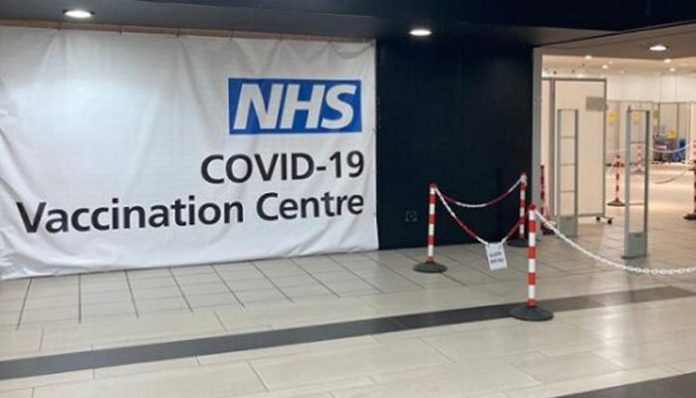 Instead of having patients return to their GP office for a variety of tests, lengthy COVID specialist clinics will now be able to refer patients to nearby one-stop shops and mobile clinics. The modified long-COVID plan, which is supported by an incremental £90 million investment, intends to have all patients have an initial examination within six weeks in order to ensure prompt diagnosis and treatment.

According to the most recent ONS estimates, 1.6 million people in England have continuous COVID symptoms that have lasted for more than four weeks, and one in five of them feels it has a considerable impact on their everyday lives. The plan, which was created with the assistance of patients, doctors, and other partners from throughout the health and care system, demonstrates the NHS has made great strides toward fulfilling the 10 promises it set for long-term COVID services just over a year ago.
In order to assist GP teams in treating the illness, this involves establishing a national network of 90 specialised long COVID clinics, 14 centres for children and young adults, and funding for training and advice. In Mid and South Essex, a community outreach van is already seeing patients with suspected long-term COVID symptoms for regular meetings and walk-ins before recommending them for additional evaluations if necessary.
The mobile service provides a variety of examinations, comprising electrocardiography, blood pressure monitoring, heart rate monitoring, oxygen saturation monitoring, spirometry, and other testing for dyspnea.
Long COVID may be terrible for those who have it, and although they continue to learn more about this new ailment, it's essential that people know that they are not alone and that the NHS is available to them, according to GP and chair of the NHS long COVID taskforce, Dr. Kiren Collison.
In just under 2 years, the NHS has committed £224 million to supporting individuals who have suffered from COVID's long-term impacts. This money was used to establish specialist clinics, child centres, online rehabilitation platforms, and training programmes for GP teams. The strategy announced today builds on this internationally renowned care to ensure that assistance is there for all who need it and that patients seeking professional assistance may receive treatment in a quicker and more practical way.
The NHS has established specialised long COVID clinics across the nation for those struggling with the more complex and severe symptoms. Many people who are experiencing long-term symptoms will fully recover with intervention from their community healthcare or GP team.
In addition to physical, cognitive, and psychological examinations and management, long COVID clinics can also make referrals for additional rehab, therapy, and other assistance.
Lizzie Burr, 62, of Warwick, was referred to a nearby long-term COVID clinic. She explained that she contracted COVID in early 2020 and at first treated her symptoms at home in the hope that they would go away. However, more than a month later, she was still extremely ill, and her condition did not appear to be getting any better. She was experiencing nausea, a loss of appetite, trouble sleeping, and extreme exhaustion, which significantly restricted her mobility.
Her GP recommended that she visit the extended COVID clinic in Stratford, and after a preliminary evaluation, she received specialised assistance from a respiratory physiotherapist to help with her breathing as well as a dietitian who has assisted her with food and exercise. She cannot say enough good things about the lengthy COVID clinic, which has been a lifeline for her and helped her both physically and mentally, even though she is still in the process of recovering. She would advise anyone who is concerned about extended COVID to get assistance and contact their GP staff.
The health of people of all ages can be negatively impacted by long-term COVID, according to health minister James Morris. Such new measures will make sure people with this terrible ailment get the assistance they need more swiftly and nearby.
The strategy demonstrates the remarkable advances the NHS has achieved in offering additional care to patients in conjunction with the globally recognised immunisation campaign, which has administered more than 150 million vaccinations to protect individuals against the virus. Over 45,000 individuals with severe or complicated symptoms have contacted a post-COVID service specialist in the past year.
On the NHS Your COVID Recovery page, anyone with questions or concerns regarding lingering symptoms after COVID-19 can find guidance and information. This online resource offers professional guidance on what people may do as they recover from illness; what to watch out for if the condition persists; and where to find support for persistent symptoms.
Over 10 million individuals have used the online programme since it began, and it is now available in 17 languages, including Arabic, Chinese, Gujarati, Hindi, Polish, Ukrainian, and Urdu. They should get in touch with their GP team if they have any unanswered questions or are not improving as anticipated.