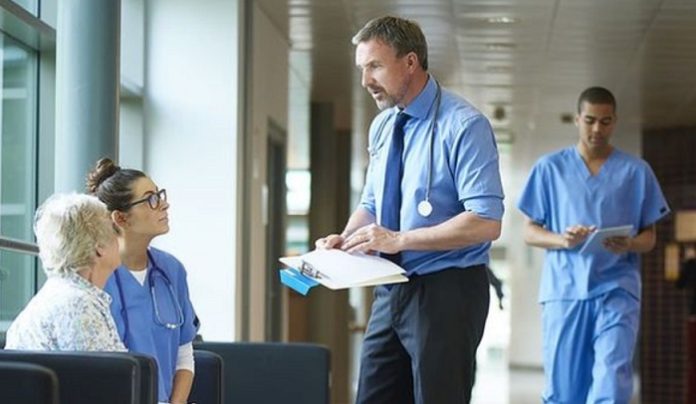 The number of patients waiting in queue to start their respective routine hospital treatments has surged to a record high. Besides this, the wait for accident and emergency, cancer care, and even an ambulance to arrive is worsening by the day. If we take a figure into account, by December last year, around 6 million people were waiting for their turn to get operated, a figure which was the highest since records started in 2007.
Not only that, the number of people having no option but to wait for more than a year to begin their non-urgent treatment was around 3,11,000, which was an increase from the preceding month, which captured almost 3,07,000 waiting patients. The figure seemed more steep when the increase was recorded at 39% as compared to December 2020. Apart from this, almost 20,000 patients had waited more than a couple of years to get their treatment done. Apparently, a total of 92% of patients are those who should have been treated within 18 weeks and not beyond that.
According to Sarah Scobie, the Nuffield Trust's Deputy Director of Research, the figures are a reflection of the millions of patients who will await their turn for treatment or a planned surgery for some more time to come. These NHS England figures came out few days after its elective recovery plan was published, which mapped out how the waiting times would be cut.
The recovery plan in particular talked about how the backlog through community diagnostic centres, which provide scans and are also surgical hubs, would prove to be a way out to fight the piling list of patients. The health secretary of the UK, Sajid Javid, told the MPs that the NHS has put into place plans that would treat everyone awaiting surgery for more than two years by the end of July and also eradicate all 18-month backlogs by April 2023, 65-week and one-year waitlists by March 2024 and March 2025, respectively.
However, he also opined that the waiting list would keep growing by March 2024 since more than 10 million people who did not pursue any medical help during the pandemic are now stepping in to get themselves treated. This has indeed led to a growing sense of unease in 10 Downing Street as this list could prove to be a big issue in the run up to the May 2024 elections. By the spring of 2024, ministers have been given an estimation of 10.7 million people on a waiting list, or in a best-case scenario, not less than 9.2 million.
According to the Guardian, the first seven months of 2021-22 have already seen around 2,90,000 people in England who have had a possible cancer symptom and have not seen a specialist within two weeks of being referred by a general practitioner.This figure could hit almost 5,00,000 patients by the end of next month. As per the latest monthly figures, more than 400,000 patients had to wait more than a couple of weeks in 2021 to see a specialist, while around 33% were kept waiting for more than 62 days to initiate treatment. As per Minesh Patel, Macmillan Cancer Support Head, the current situation is going from bad to worse.
When it comes to heart ailments, 300,000 patients are awaiting their turn for surgery, like getting a stent fitted. According to Sonya Babu-Narayan, who is a cardiologist with the British Heart Foundation, thousands of patients are at risk of premature death as they are experiencing dangerous delays.