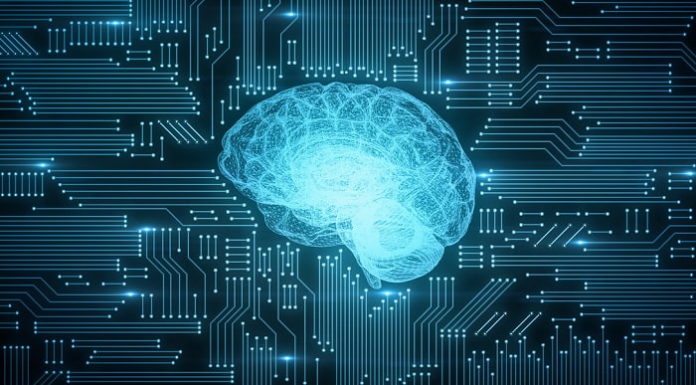 Nurosene Health Inc. is pioneering innovative ways of managing and researching mental health disorders. The company provides mobile technology with tools to empower users to take better control of their mental wellness. Nurosene's mission is to build the next generation of better, healthier brains by leveraging technological advancements in artificial intelligence (AI) and machine learning.
With a team of experts and partners, the company is well-positioned at the leading edge of critical research and innovation, striving to disrupt traditional mental health treatments.
The prevalence rate of mental disorders is high worldwide. According to the National Institute of Mental Health (NIMH), nearly 1 in 5 adults — about 51.5 million — in the U.S. alone live with a mental illness.
Mental disorders, also called mental illness or psychiatric disorders, are a wide range of conditions that affect mood, thinking and behavior. These disorders vary in degree of severity, ranging from mild to moderate to severe. Mental illness falls into 2 categories — any mental illness (AMI) and serious mental illness (SMI).
Nurosene's innovative approach to mental wellness is being delivered through its mobile health app — Nuro. The app is designed to help people discover and introduce healthy habits into their daily routines. Many of the activities introduced in the app are quick and efficient — micro-actions can lead to macro-results.
A multitude of activities in the app focus on the 3 pillars needed for a healthy brain: blood flow/oxygen, glucose/sugar and the activation of neural networks instead of "brain areas."
The Nuro app is committed to targeting the underlying neurobiology of the brain in a way that preserves and restores its wonderfully evolved structure and function. It is also designed to integrate into an individual's existing lifestyle, which optimizes for the "practicality" needed to create improved habits and behavior.
The company said through the app, users will discover a fully integrated system between the brain and body. The human brain learns by doing and Nurosene believes that improved brain health often leads to better behavior. The Nuro app was designed to accompany an individual on a path towards a better today and brighter tomorrow.
Nurosene – NetraMark Partnership
To further enhance the capabilities of the Nuro app, Nurosene announced on August 10 that it has entered into a term sheet with NetraMark Corp., a private Ontario, Canada-based AI and pharma-tech company, to acquire all of its issued and outstanding shares.
This partnership provides enhanced AI capabilities and data analytics that integrate and drive the Nuro mobile health app, propelling Nurosene to mature from a health tech company to a pharma tech company.
Nurosene explained that this acquisition "will not be assuming any long-term debt and no finder's and/or other fees that are payable, in conjunction with the transaction. The nonbinding term sheet was executed on July 9, 2021, and both parties completed their mutual due diligence investigations and waived all remaining due diligence conditions on August 6, 2021."
All required parties are expected to enter into a definitive agreement by September 15 (subject to extension by mutual agreement between the parties), which will contain customary terms and conditions for transactions of this nature.
"We are looking forward to adding NetraMark's talented technology team led by Dr. Joseph Geraci, whose proprietary machine-learning capabilities will evolve and advance Nurosene's mission of building a generation of better, healthier brains," stated Nurosene's CEO, Ranj Bath.
"NetraMark's powerful data analysis and machine-learning technology NetraAI will power the Nuro app in approaching the underlying biology of the brain and its inherent complexity with a framework that can adapt and learn over time. This will enable Nuro to extract extensive amounts of valuable data; with a portion of that data becoming predictive over time. These insights will be invaluable in supporting Nurosene's quest to push beyond the conventional, ineffective strategies addressing mental health and other complex disorders."
NetraMark Founder and CEO Joseph Geraci, Ph.D., added, "Nurosene provides a platform and team that we can leverage to further market and transform our proprietary technology. Together we want to build a future for health and wellness that will advance precision medicine and drug development with the goal to develop new and personalized preventative therapeutics."
"By building upon the established AI and data-driven techniques of NetraMark's products, we can effectively accelerate Nurosene's mission to improve mental wellness by evaluating and predicting optimal treatments and therapeutic formulations in collaboration with their proprietary mobile application," he added.
About NetraMark
NetraMark Corp., an AI and pharma-tech company, has developed proprietary solutions for pharmaceutical and biotechnology companies. These solutions allow them to leverage small to large data in order to optimize clinical trials and drug development. This is accomplished by providing a superior understanding of their patient populations and these insights also are used to develop new drugs and nutraceuticals.
Founded in 2016 by Dr. Joseph Geraci, PhD, and Richard M. Brooks, LLB, NetraMark was built to address current gaps in the pharmaceutical market. Using AI and machine learning, NetraMark provides powerful insights into how to treat patients at the individual level instead of a one-size-fits all model. NetraMark was built to accelerate the path towards new medications and nutraceuticals through leveraging the full extent of AI and machine learning.