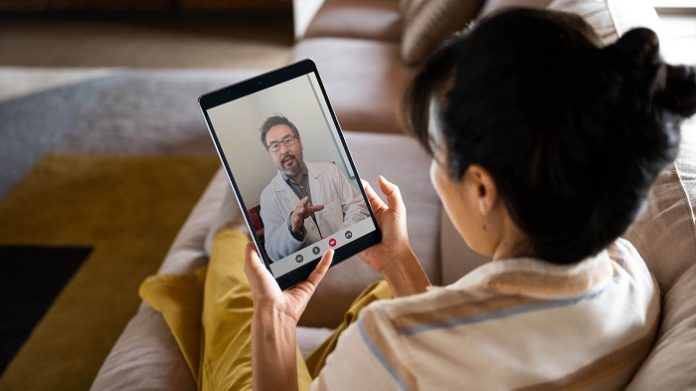 Oak Street Health, Inc., a network of value-based primary care centers for adults on Medicare, today announced it has acquired RubiconMD, the leading technology platform providing access to specialist expertise. The deal enables Oak Street Health to integrate virtual specialty care into its existing care model, which significantly streamlines the referral process and better manages costs, enhances patient experience, and provides comprehensive care far beyond traditional primary care.

RubiconMD's specialist network of over 230 specialists covers all major specialties, including Cardiology, Nephrology and Pulmonology. RubiconMD provides clinical insights from specialists on specific patient cases, enabling primary care providers to directly manage and coordinate more of a patient's care needs.
"Oak Street Health is on a mission to rebuild healthcare as it should be, which we are doing by focusing on preventive care and driving more resources into the primary care setting," said Mike Pykosz, Chief Executive Officer of Oak Street Health. "Like traditional primary care, specialty care is broken for older adults, but together with RubiconMD, we can rebuild it into a model that meets patient needs. Integrating and virtualizing specialty care into Oak Street Health's innovative model enables us to improve access, experience and coordination for patients while substantially lowering costs. RubiconMD's technology platform and national footprint allows us to scale the model across our current and future markets to further our mission."
"Carlos Reines and I founded RubiconMD to democratize medical expertise so that primary care providers can offer all patients the care they deserve, and we are thrilled for this next step with Oak Street Health," said Gil Addo, co-founder and Chief Executive Officer of RubiconMD. "We share similar cultures and values, as well as a commitment to delivering high-quality patient care and lowering costs, and we look forward to continuing to innovate together."
Kirkland & Ellis LLP acted as legal counsel to Oak Street Health, Inc. Gunderson Dettmer Stough Villeneuve Franklin & Hachigian, LLP acted as legal counsel and Cantor Fitzgerald & Co. acted as exclusive financial advisor to RubiconMD in connection with the transaction.