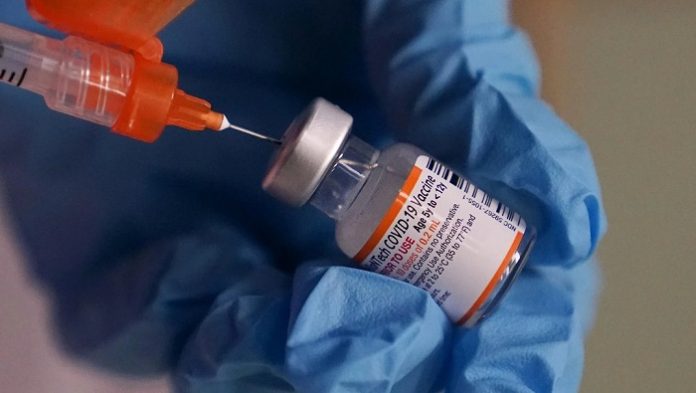 As stated by the Centers for Disease Control and Prevention, Omicron subvariants will soon account for the bulk of new COVID infections in the U.S.
According to CDC data, Omicron subvariants BQ.1 and BQ.1.1 currently account for 44% of new COVID cases, compared to 32% last week. In the coming week, these subvariants will probably start to dominate.
Meanwhile, the once-dominant omicron BA.5 is being dislodged and now accounts for 29% of reported cases. People with highly weakened immune systems, such as organ transplant recipients and cancer patients receiving chemotherapy, are particularly at risk from BQ.1 and BQ.1.1.
People with weakened immune systems frequently may not respond adequately to the Covid vaccinations and so require extra drugs to provide them with viral protection. Evusheld, an antibody cocktail, is frequently taken by persons with moderately or severely weakened immune systems in order to protect them against life-threatening illness. Every six months, it is given as two shots.
The National Institutes of Health state that Evusheld is probably not effective against BQ.1 and BQ.1.1. As these subvariants proliferate, persons with weakened immune systems become more and more vulnerable.
Bebtelovimab, a monoclonal antibody that persons with weakened immune systems can use to prevent serious illness from COVID following an infection, is likely susceptible to BQ.1 and BQ.1.1 as well.
Paxlovid, an antiviral from Pfizer, is still effective but is frequently ineffective for organ transplant patients because of interactions with other treatments they require. In a radio interview last week, Dr. Anthony Fauci, the White House Chief Medical Advisor, stated that as the more immunologically evading BQ subvariants rise on a weekly basis, the United States is reaching a turning point in the pandemic. If these more recent versions end up dominating the market any more than they currently do, Fauci warned, some of the tools in their arsenal may be negated.
Additionally, no alternatives to medications like Evusheld are under development. Dr. Ashish Jha, the director of the White House's COVID response, has accused Congress of neglecting to approve additional funding for the country's pandemic response. Since the spring, Republicans have stopped more Covid funding.
Jha told reporters at the White House this month, they had thought that over time, as the outbreak went along and their fight against this virus went along, they would be growing the medical cabinet.
According to Jha, vulnerable people are at risk since the medicine closet has actually been reduced due to a lack of congressional financing. Joe Biden, the president, stated last month that this winter, Covid poses a unique hazard to persons with weakened immune systems. The president advised them to discuss safety measures with their doctors.
Fauci advised wearing masks indoors or in public this fall and winter for those who have vulnerable people in their homes as well as those who have a high risk of contracting COVID. Before attending indoor social gatherings where vulnerable people will be present, people should think about getting quick COVID testing, according to Fauci. He urged everyone who could to get a flu vaccination and a COVID booster this fall.
Utilizing tests, donning masks when necessary, and receiving vaccinations are all excellent ways to ensure that people don't transfer infections, he said. Because BQ.1 and BQ.1.1 are related to BA.5, U.S. health authorities believe the omicron BA.5 boosters should offer adequate defence for the general populace against these subvariants.