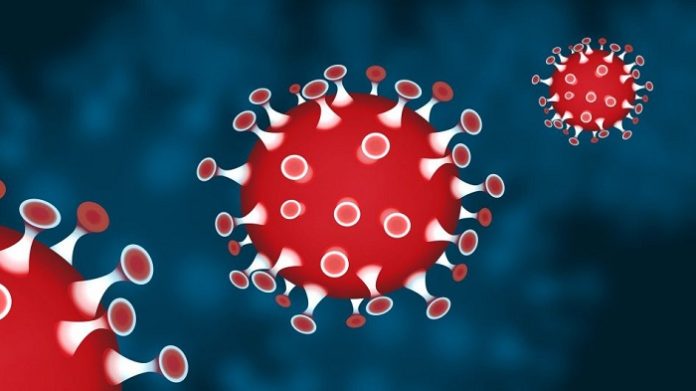 Worldwide
According to experts at Johns Hopkins University, the worldwide COVID death toll has surpassed 5.9 million, with a total of 5,972,661. Meanwhile, the number of illnesses has risen from over 440 million to 440,182,504 globally. According to Japanese experts, the Omicron variant of COVID-19 is at minimum 40% more fatal than seasonal flu, highlighting the risk of relaxing pandemic restrictions too soon and underestimating the virus's persistent health consequences.

Anxiety and despair rates increased by around 25% nationwide during the first year of COVID, demonstrating the pandemic's pervasive impact on mental health. According to a World Health Organization report, young people are at the highest risk of committing suicide and self-harm, while women bear the burden of the psychological and emotional load. During the outbreak, those with chronic illnesses like asthma or cancer were also much more prone to showing symptoms of mental disorders.
The Americas
US-The total number of infections has already crossed 79 million. Meanwhile, according to figures from Johns Hopkins University, in the United States, the number of deaths due to the coronavirus has risen to above 954,000.
As part of a new US strategy for a return to normal society, the White House will boost accessibility to COVID-19 therapies and study the virus's long-term impacts. At a news conference held recently, health authorities provided additional details on the government's National COVID-19 Preparedness Plan, the first of which saw Biden's senior health advisers meet maskless, in-person, and seated side-by-side in a symbolic act to reduce risks. The idea will require short- and long-term financing, according to the authorities, who did not provide specific figures. In his State of the Union speech, Biden said that the administration will set up test-to-treat sites at pharmacies where patients can get COVID-19 antiviral medication right away should they test positive. He also indicated that this month's supply of Paxlovid pills from Pfizer Inc. will be increased, and that US households will certainly be able to get another complimentary batch of tests from the administration.
Australasia
Australia: After Western Australia reopened its borders, the whole Australian continent is again open to vaccinated visitors and foreign employees. The state's severe travel restrictions have been in effect for over two years. Western Australia is now in step with the rest of the globe, with the exception of Hong Kong and China, which have effectively shut borders and rigorous quarantine laws. New Zealand, which has kept its hard border, plans to open its doors to Australians in July and to all other tourists in October.
Hong Kong: Only around one-sixth of senior inhabitants in Hong Kong's care facilities are immunised fully against COVID-19, compared to about one-third in the United States. Other elderly people in the city have a higher immunisation rate, at 45 percent, but it still falls below many advanced economies. According to a prognosis from experts at the University of Hong Kong, the low incidence of inoculation in care facilities makes people even more susceptible as the frequency of Omicron infections rises.
Malaysia and Indonesia: After a high surge in February, Malaysia and Indonesia are reporting lower COVID-19 cases each day, indicating that now the Omicron wave may have subsided. To gain a head start on travel, these countries are ready to relax entrance restrictions. Both governments, though, have stated that it is too early to assume triumph and have urged civilians to get inoculated. It may well be noted that poor testing may have had a role in the decrease in daily cases.
New Zealand: To avoid a repeat of a three-week protest camp that caused extensive harm to the grounds in downtown Wellington, New Zealand is examining means to restrict access to parliament, including maybe constructing a wall. The camp started as just a protest over COVID vaccine mandates and other limitations, but it quickly escalated as other causes joined in, resulting in harassment of bystanders and journalists, as well as violent threats against politicians. The remaining residents and their supporters were forcibly evicted by the cops, resulting in violent fights in the surrounding streets.
Singapore: According to Ministry of Health data, Singapore's weekly infection rate growth, which measures the number of public cases in the previous week to the preceding week, has dipped below one to 0.98. If the number is less than one, the expansion rate is decreasing. It's the first time since early January that the rate was less than one. As of now, the rate of new local illnesses, including those found by fast testing, has dropped to 18,999 against 23,891.
China: As per The Wall Street Journal, China, the only major country to maintain a zero-tolerance policy toward COVID-19, is looking into methods to reduce controls. Officials are investigating the use of travel bubbles, gathering data on novel antiviral medications, and scouting locations abroad for future manufacture of indigenous Chinese messenger RNA vaccines.
Middle East
Turkey: Following a meeting of the Coronavirus Science Board, Turkish Health Minister Fahrettin Koca declared the relaxing of social-discrimination laws. When outdoors, or even indoors, if the air cooling is enough, masks will not be required.