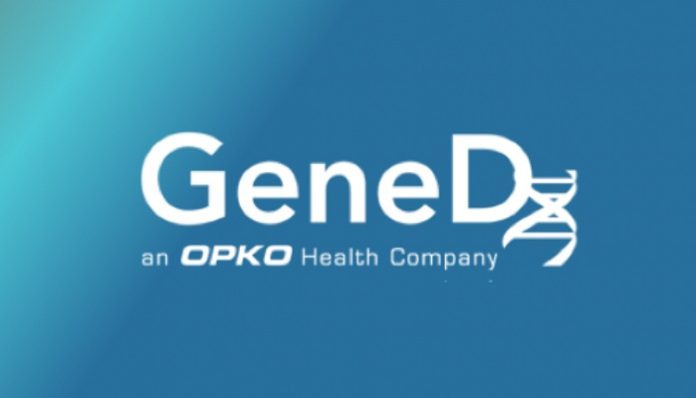 GeneDx, Inc., a subsidiary of BioReference Laboratories, Inc., an OPKO Health company announced the launch of GenomeXpress, a rapid genome sequencing test. Verbal GenomeXpress results of pathogenic and/or likely pathogenic variants in known disease causing genes are delivered to the ordering healthcare provider within approximately seven days after the start of testing. A written report for all confirmed variants is sent to the provider within approximately 14 days after start of testing. With the addition of GenomeXpress, GeneDx expands its industry-leading clinical genomics portfolio to now include three rapid sequencing options.
Genome sequencing is a test used to identify variations in any part of the genome and is an important tool for diagnosing genetic diseases. By including both protein-coding and non-coding regions of the human genome including promoter, intronic, and untranslated regions, GenomeXpress allows for the detection of characterized/pathogenic variants in regions that are not assessed by exome sequencing. Genetic changes can cause over 13,000 different diseases and patients often present with overlapping symptoms.1 Finding the correct diagnosis is not always straight-forward and may require multiple tests, costly evaluations, invasive procedures and long hospital stays. A rapid diagnosis can alter management, shorten the length of hospital stays, reduce healthcare costs and save lives.
"With the new offering of GenomeXpress, we are advancing healthcare," said Jane Juusola, Ph.D., FACMG, Director of Clinical Genomics for GeneDx. "Rapid genome sequencing paired with GeneDx's massive and ever-expanding genomic database provides clinicians, patients and their families with more meaningful information. As our database grows, we are better able to distinguish likely pathogenic variants from likely benign variants and subsequently identify new disease-causing genes. Every patient who receives a GenomeXpress test will benefit from both our current and future knowledge of genetic disease."
"New and emerging scientific understanding is an imperative aspect of genomics," said Adam Logal, President of GeneDx and Chief Financial Officer of OPKO Health. "Leveraging GeneDx's diverse database with a rapid genome sequencing test may provide patients and their families with options they did not have before. GenomeXpress utilizes GeneDx's clinical genomics expertise, laboratory excellence and the limitless value of the genome, as a future-facing sequencing technology."
Genome sequencing has a diagnostic utility of 42-73%1-6 with a higher yield for cases that specifically include other family members.2,5,7-11 With a clinical utility of greater than four times that of chromosomal microarray, genome sequencing should be considered a first-line genomics test for children with suspected genetic diseases.2
About GeneDx, Inc.
GeneDx, Inc. is a global leader in genomics, providing testing to patients and their families from more than 55 countries. Led by its world-renowned clinical genomics program, GeneDx has an acknowledged expertise in rare and ultra-rare genetic disorders, as well as one of the broadest menus of sequencing services available among commercial laboratories. GeneDx offers a suite of additional genetic testing services, including diagnostic testing for hereditary cancers, cardiac, mitochondrial, neurological disorders, prenatal diagnostics and targeted variant testing. GeneDx is a subsidiary of BioReference Laboratories, Inc., a wholly owned subsidiary of OPKO Health, Inc.
About OPKO Health
OPKO is a multinational biopharmaceutical and diagnostics company that seeks to establish industry-leading positions in large, rapidly growing markets by leveraging its discovery, development, and commercialization expertise and novel and proprietary technologies.