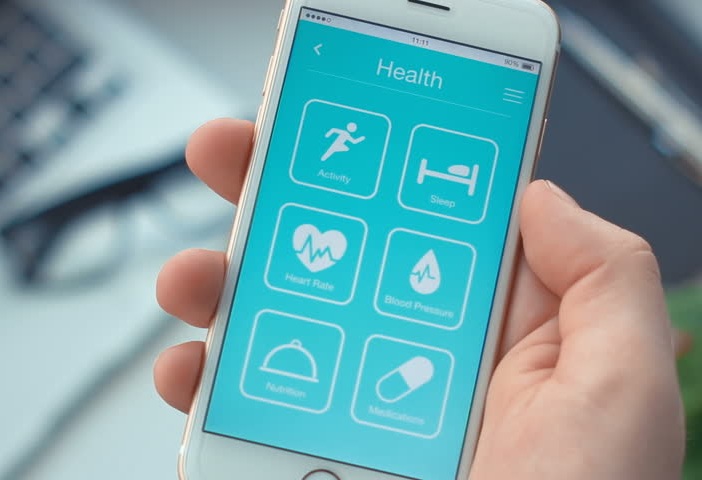 optimize.health, the digital healthcare platform that powers provider reimbursements for the new wave of remote patient care, announced its official launch with a new solution that will allow providers to provide quality remote patient monitoring (RPM) services and receive reimbursement under Centers for Medicare and Medicaid Services (CMS)' recently introduced Current Procedural Terminology (CPT) codes 99453, 99454 and 99457.
The new optimize.health solution combines high-quality monitoring devices with an intuitive, HIPAA-compliant digital platform that allows patients to manage medical conditions from the comfort of their own homes. The patient-generated health data they produce – vital signs, weight, blood pressure, heart rate and more – is then securely shared via optimize.health's secure platform with their healthcare professionals. As appropriate, the patient's clinician can make recommendations or initiate an early-stage intervention should they spot any irregularities.
Launched as a subsidiary of established digital health leader Pillsy, optimize.health is designed to facilitate improved patient outcomes while reducing healthcare expenditures, generating additional revenue for practitioners, and enhancing the patient-provider relationship. One recent Business Insider Intelligence report indicated that providers using RPM-enabled healthcare solutions are already significantly reducing hospital readmission penalties.
"Healthcare providers are under increasing pressure to increase profitability contain costs and deliver better access to care," said Jeff LeBrun, co-founder and CEO of optimize.health. "In launching optimize.health, we're offering yet another innovative solution that helps them to improve patient experience and outcomes while enhancing practice value. Our easily navigable platform also makes it convenient and easy for patients to manage their condition, and establish a regular, ongoing connection with their caregivers."
Each of optimize.health's remote patient monitoring devices is selected based on quality and affordability, and meets the necessary standards for Medicare reimbursement. Cellular and Bluetooth-based equipment Equipment available at launch includes wireless blood pressure cuffs, scales and pulse oximeters, as well as Pillsy's Bluetooth-enabled medication monitoring devices. Key features of the corresponding digital platform include:
Easy setup: Equipment can be set up in minutes by clinical staff or other healthcare providers.
Outstanding service: The optimize.health platform prioritizes ease of use and is supported by a highly responsive U.S.-based support team. The online portal also offers free training webinars, as well as access to a robust library of support videos and materials.
Revenue cycle optimization and simplified, compliant billing: optimize.health streamlines the billing process and makes it easy for healthcare providers to produce necessary documentation. Electronic health records (EHR) integrations are available in many cases.
Free patient engagement and communication tools: Providing gentle, unobtrusive reminders, the optimize.health platform encourages patients to use their equipment as recommended. It also provides useful two-way communication tools, including SMS and click-to-call, that enable healthcare providers to interact with the patient from within the portal.
· Automatic time-tracking: Time spent reviewing data is automatically tracked, saving a massive amount of staff time and ensuring that billing opportunities are not missed while also protecting in case of an audit. Staff can focus on viewing data, interacting with patients, and making critical decisions while the optimize.health platform handles the bulk of the administrative tasks.
Approximately 71 percent of the total health care spending in the United States is associated with care for Americans with more than one chronic condition. Among Medicare fee-for-service beneficiaries, these individuals account for 93 percent of total Medicare spending. LeBrun added: "The growing prevalence of conditions such as diabetes, hypertension, heart disease, high cholesterol and chronic obstructive pulmonary disease (COPD) is placing outsize demands on healthcare systems and payers. optimize.health's RPM solution seeks to alleviate this burden by offering clinicians a more informed view of their patients' daily habits, and encouraging patients to adopt more positive, healthy behaviors."
At launch, optimize.health is working with some of the nation's most respected health systems and research hospitals, as well as smaller practices wishing to embrace the benefits of remote patient monitoring. For more information about the new CMS CPT billing codes, and the optimize.health solution, please see here.
ABOUT OPTIMIZE.HEALTH
Established in 2019 by experienced digital health entrepreneurs Jeff LeBrun and Chuks Onwuneme, optimize.health makes it easy for healthcare providers to offer patient-centric, reimbursable remote monitoring. optimize.health's solution offers a wide selection of affordable devices, which integrate seamlessly with its easy-to-use technology platform, empowering patients and providers alike to improve health outcomes and contain costs.