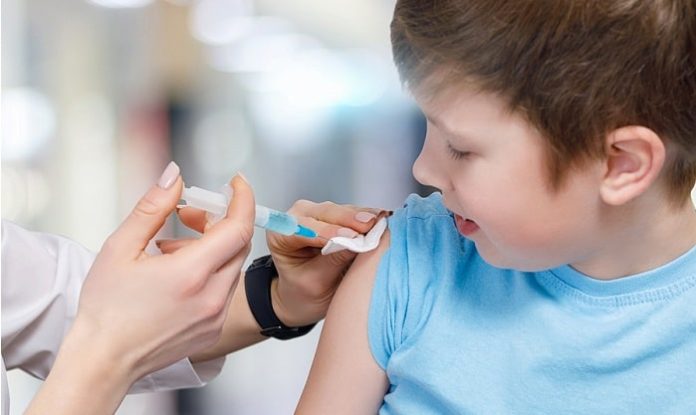 Dr Anthony Fauci, the chief medical advisor to the White House has gone on to confirm that FDA might as well approve the Pfizer and the BioNTech vaccine for children less than 5 years starting in February 2022. Fauci says that he hopes the development is going to be next month and not later than that. Although, he adds that he cannot guarantee anything as of now. According to him, the younger lot will require three doses since two shots of Pfizer did not induce the immune response that was adequate in the 2 to 4-year-old's. Pfizer had already announced in December 2021 that it has plans to submit the data to the FDA in the first half of 2022, that if all the three-dose study goes on to be successful.
The company had also said that it did not identify any concerns over safety in the case of 3-microgram vaccine doses in the age group of six months to four-year-old children. It is well to be noted that adults get a dose of 30 micrograms each of two doses as part of their shots. Children who are under five are particularly vulnerable as of now as they are the only ones who are not eligible for any kind of vaccine. Besides, hospitalization of children is on the rise, with the Omicron variant spreading rapidly through communities across the country since December 2021.
Adds Dr Rochelle Walensky that sadly there is a rise in hospitalizations in the case of children between zero to four who aren't eligible for the vaccine yet. As per data rolled out by the CDC, around 8 of every 100,000 children under the age bracket of 5 years were hospitalized due to COVID in the first week of January, which was more than double of what was seen in the preceding month.
Dr Walensky also adds that there is no indication as yet which suggests that the Omicron variant is a cause of a more severe illness in children just like what took place in the case of the delta variant.