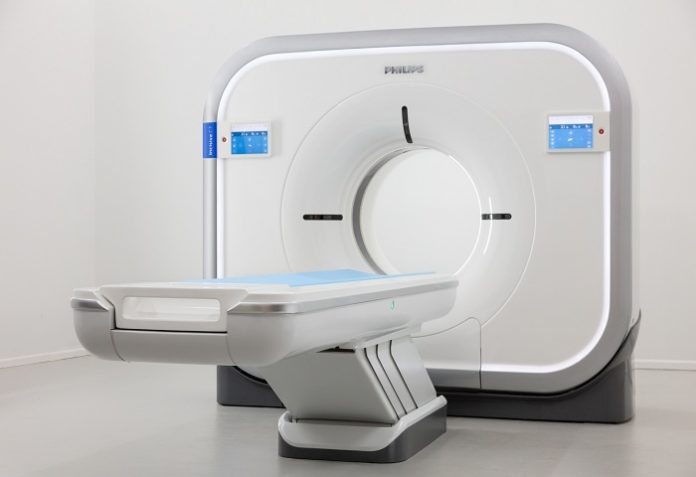 Royal Philips , a global leader in health technology, today unveiled Incisive CT to help imaging departments and healthcare organizations meet their most pressing financial, clinical and operational goals at the 2019 European Congress of Radiology.
Driven by advances in image quality, radiation dose management and clinical applications, Computed Tomography (CT) has become one of the cornerstones of imaging and radiology departments. The newest addition to Philips' diagnostic imaging portfolio, Incisive CT integrates innovations in imaging, workflow, and lifecycle management, helping healthcare providers to improve the CT experience for patients and staff, enable smart clinical decision-making and increase efficiency. Incisive CT will be introduced in major markets in Europe and Asia in the first half of 2019, and will subsequently be rolled out in further markets1."
"As CT has evolved to become a key pillar of radiology practice, expectations from healthcare providers have changed," said Karim Boussebaa, Business Leader, Computed Tomography and Advanced Molecular Imaging at Philips. "Today, a CT system is much more than just an advanced diagnostic tool. It's a diagnostic imaging cornerstone that has to provide answers to the pressing financial, clinical and operational challenges that today's healthcare organizations face. Incisive CT combines a unique range of innovations that empower hospitals to deliver on the promise of value-based healthcare."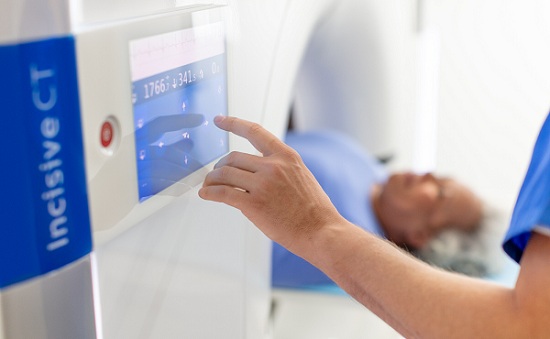 Lifecycle management
The Incisive CT helps providers manage operational costs so more attention can be focused on optimizing patient care. With its industry-first 'Tube for Life' guarantee2, Philips will replace the Incisive's X-ray tube – a key component of any CT system – at no additional cost throughout the entire life of the system, potentially lowering operating expenses by an estimated $400,000 3. To minimize the cost of obsolescence, the system is available with the Philips Technology Maximizer program, which provides the latest available software and hardware updates as they are released.
Providing high image quality at a low dose with adaptive intelligence
Incisive CT features DoseWise Portal, a web-based dose monitoring solution that collects, measures, analyzes and reports patient and staff radiation exposure, assisting in control of quality of care, efficiency, and patient and staff safety. In addition, the Philips iDose4 Premium Package includes two leading technologies that can improve image quality – iDose4 and metal artifact reduction for large orthopedic implants (O-MAR). iDose4 improves image quality4 through artifact prevention and increased spatial resolution at low dose. O-MAR reduces artifacts caused by large orthopedic implants. Together they produce high image quality with reduced artifacts. Incisive CT's 70 kV scan mode allows for improved low-contrast detectability and confidence at low dose, which can help staff feel confident about managing dose without sacrificing image quality.
Enhancing efficiency and workflow
Advances in workflow on the scanner and console, as well as in the reading room, help improve the patient's experience through every step of their scan. Philips' new OnPlan patient-side gantry controls let the technologist do more directly from the scanner, such as setup and pre-scan adjustments, minimizing time spent away from the patient. The Incisive CT also supports a higher level of scanning consistency across the different members of the system's operating team, with a recent study showing the system reduced scanning time by 19%5.
The Incisive CT includes proactive system monitoring that can predict and solve issues before they have an impact on day-to-day operations, with 31% of all issues being resolved without the need for on-site service, improving system uptime [6]. To further enhance operational performance, Incisive CT is available with Philips PerformanceBridge, an integrated portfolio of services and solutions that enables continuous organizational performance improvements. Incisive CT also seamlessly integrates with Philips IntelliSpace Portal to offer post-processing for complex cases, enabling radiologists to access advanced analysis tools all in one comprehensive system. Incisive CT is CE marked and has received 510(k) Clearance from the U.S. Food and Drug Administration (FDA).
[1] The Incisive CT is not available for sale in North America.
[2] Life of the product is defined by Philips as 10 years. Tube for Life guarantee availability varies by country. Please contact your local Philips sales representative for details.
[3] Actual operating costs for customers vary significantly because many variables exist (such as CT make and model, hospital/imaging center size, case mix, system usage). The potential savings identified estimates the avoidance of purchasing replacement tubes over a 10-year useful life of a CT system, based on an average selling price of $140,000 per replacement tube and estimated tube life of 3 years. There can be no guarantee that all customers will achieve this result. Tube for Life guarantee availability varies by country.
[4] Improved image quality as defined by improvements in spatial resolution and/or noise reduction as measured in phantom studies.
[5] Based on a study performed at Oz Radiology Group. Results from case studies are not predictive of results in other cases. Results in other cases may vary.
[6] Data collected across Philips portfolio scanners using Remote Services.