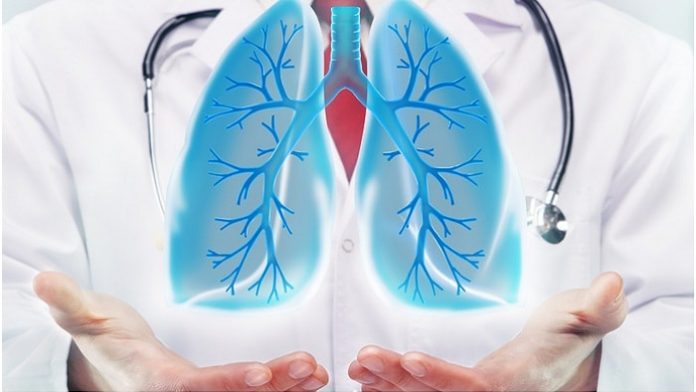 PierianDx, the global leader in clinical genomics knowledge, announced that it has partnered with Biodesix to provide its interpretation technology platform for use with the Biodesix newly launched GeneStrat NGS™ genomic test, a blood-based tumor profiling test to detect actionable mutations in patients with non-small cell lung cancer (NSCLC).
Biodesix will use the PierianDx platform to provide clear, up-to-date clinical interpretations for mutations detected by the GeneStrat NGS test as part of patient test results used by physicians to help inform a personalized treatment strategy and facilitate monitoring in lung cancer.
The GeneStrat NGS test is a key part of the IQLung™ testing strategy, designed to measure tumor-specific mutations and patient immune profiles with results in an unprecedented 72 hours so that physicians can assess overall prognosis and personalize treatment plans. The IQLung strategy uses genomic profiling to detect actionable mutations in lung cancer, such as EGFR, ALK, KRAS, MET, NTRK, ERBB2, and others, and delivers them in an expedited timeframe so patient treatment can begin sooner.
The GeneStrat NGS test data will be analyzed and interpreted using the most current therapy approvals and oncology guideline recommendations and delivered in a physician-ready report. The technology is backed by a comprehensive clinical knowledgebase and adaptive learning algorithms that take disparate inputs and translate them into concise interpretations with supporting evidence. As a result, characteristics of patient variants, even though rare or novel, are leveraged to present the most optimal treatment possibilities.
"We are helping to meet an unmet need in the continuum of care for lung cancer," said Scott Hutton, CEO of Biodesix. "Partnering with PierianDx not only helps to deliver rapid results to physicians, but it also gives them information that can be easily interpreted and actioned, supporting them in providing precision care for their patients."
"We are thrilled to provide our interpretation technology to support the outstanding testing solution from Biodesix to treat patients with lung cancer," states Mark McDonough, CEO of PierianDx. "We are committed to democratizing clinical genomics globally and this partnership with Biodesix supports our vision to broaden access to genomic testing and provide precision care to patients everywhere."