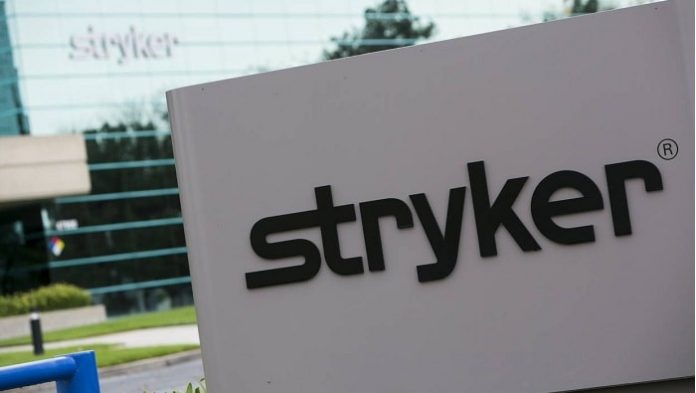 Stryker, one of the world's leading medical technology companies, announced  that its new Tornier Perform® Patient-Matched Primary Reversed Glenoid (Patient-Matched Glenoid) was used in a surgical procedure for the first time. The case was completed Jan. 13 by Jay Keener, M.D, in St. Louis and will be highlighted in a presentation at the 2022 Advanced Shoulder Arthroplasty (ASAP) Meeting on Jan. 21 in Snowbird, Utah.

The limited-market release Patient-Matched Glenoid is the first surgeon-driven, primary patient-specific implant available in shoulder arthroplasty. Taking into account the surgeon's surgical preference and patient need, it is a patient-matched implant that is planned on Stryker's Blueprint® 3D Planning Software.
"The Patient-Matched Glenoid puts surgeons in the driver's seat to contour the implant to the face of the native glenoid that is unique to each patient's anatomy," said Dr. George S. Athwal, one of the designers of the implant system. "The Patient-Matched Glenoid system increases efficiency in the OR, requiring fewer surgical steps and no glenoid bone reaming."
To generate the Patient-Matched Glenoid, the surgeon uses Blueprint Software to virtually position and execute the creation of a patient-matched implant. Once completed in Blueprint, an order is generated to manufacture the glenoid baseplate and patient-specific instrumentation (PSI). The surgeon will receive the sterile devices and execute the implantation of the baseplate using a ream-free, bone-preserving technique.
"Stryker's relentless pursuit of innovation is exemplified in the Patient-Matched Glenoid, a strong addition to our upper extremities portfolio," said Tim Lanier, vice president and general manager of Stryker's Upper Extremities business. "It will give our customers autonomy that is not available anywhere else in the market."