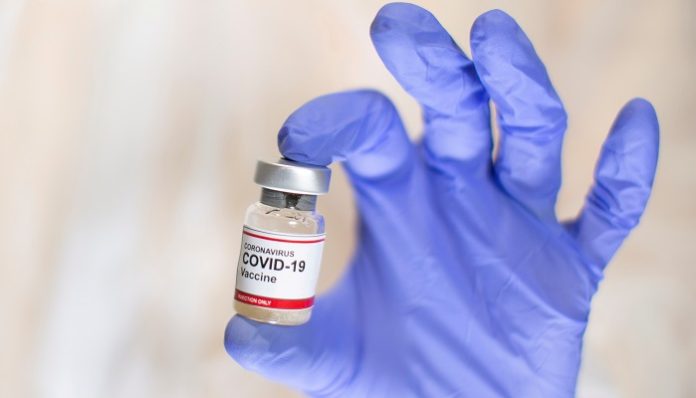 The COVID-19 pandemic has indeed gone on to put the spotlight on biomedical as well as healthcare sectors, driving unparalleled enthusiasm in an unknown field of mRNA innovations as well as throttling growth in the case of digital health.
That said, the silver lining has gone on to lessen investor sentiments after COVID. Significantly, investors have gone on to become more cautious when it comes to macroeconomic headwinds, and many people are expecting a correction in company valuations across sectors.
Asia sits as a bright spot even in times of uncertainty
We all saw the harsh reality of global markets that were bearish, with more actual impact in 2023. The worldwide biotech firms had a tough time with valuations that were lower, IPOs having fewer successes, and series of layoffs from biotech firms.
Even though there is still caution, there is a lot of undeployed capital and an active flow of deals, especially in Asia. Attached to the stable returns from the sector and with things moving from being resilient to recession and favourable demographic tailwinds, investors still happen to be upbeat about healthcare assets that are maturing.
Across Southeast Asia, increasing middle-income groups' affluence as well as governmental support go on to make a market that's attractive for affordable and high-quality healthcare. More patients across Asia are looking for better care as they value higher levels of comfort.
Although the sector is fragmented, the will and appetite to spend in the healthcare sector have attracted tremendous interest, like from Chinese biomedical firms that are motivated enough to get into Southeast Asia and nurture it as a growth market with loads of potential.
2023 is said to be a challenging year with fluctuating financial markets, pressure from interest rates, higher manufacturing costs, inflation, and instability in the supply chain due to geopolitical issues. That said, there still happen to be pockets of opportunity when it comes to investments across certain sub-sectors.
As there is presently a reset taking place in the biomedical sector in the present financial downturn, this could be a golden opportunity for long-term investors who happen to be equity-driven to look at companies that happen to be financially sound with robust balance sheets, backed by decent science, at reasonable valuations.
Investors who happen to be prioritising value creation as part of their plan apart from the financial returns will also go on to play a significant role when it comes to shaping the biomedical sector of the region in the years to come.
Putting forth the next generation of cell and gene therapy superpowers
Rebooting the immune system by way of genetic modifications of immune cells so as to treat degenerative diseases has become a reality. Since 2017, CAR T-cell therapies have had regulatory approval across Asia, Europe, and the US for their potential to treat cancer.
Taking into account the potential of scientific advancement, the Agency of Science, Technology, and Research (A*Star) from Singapore as well as other institutes of higher learning have gone on to commit S$80 million in order to give advanced cell therapy R & D a push and also put in place a cell manufacturing facility with GMP as well as Good Tissue Practise Accreditations so that the rising demand concerning cell, gene, and tissue therapy products can be met.
It is well to be noted that since CAR-T cell products happen to be limited so as to treat blood cancers, firms are coming up with next-gen cell therapies in order to navigate the complex tissue environment so as to remove solid cancers. Besides the use of immune cells to get cancers treated, cell therapies are also being tested to treat degenerative diseases like Parkinson's disease.
Once the manufacturing and scalability challenges of gene and cell therapies are overcome, this field can evolve pretty fast as one of the mainstream modalities of medicine.
The revolution of AI and data in digital therapeutics and precision medicines
Advancements made when it comes to AI, machine learning, and big data have gone on to make impressive strides; however, there is still untapped potential in their execution across the healthcare landscape. Healthcare digitalization and also lifestyle data have surely led to the prominence of digital therapeutics, which happens to be a new class of intervention to safeguard, manage, or even treat diseases by way of using evidence-based software. As digital therapeutics speed up, companies such as Biofourmis that are into medical care have come under the spotlight due to their ability to make use of AI to consistently and also remotely monitor patients, which ultimately leads to healthcare management's future.
One more encouraging and emerging area happens to be the advancement of AI and neural network architecture to mine medical datasets so as to speed up the discovery of drugs.
For instance, Hummingbird Biosciences, which is Singapore-based, has made optimal use of computational biology by way of its Rational Antibody Discovery Platform so as to explore and also advance precision medicine when it comes to the treatment of cancer. In addition to this, Engine Biosciences happens to be another example where it makes use of the AI toolbox to crack into novel genetic networks when it comes to cancer as well as neurodegenerative diseases.
Although AI and big data are helping as enablers in the biomedical spectrum and look to be on an upward trajectory, these advancements are still in their infancy and are surrounded by challenges when it comes to integrating varied data sources. There are certain other issues, such as cross-border medical data privacy, having health insurer endorsements, and obtaining data quality, that need to be looked into.
The healthcare 3.0 emergence
Coinciding with having more effective medicines, healthcare models as well as innovative tech have progressed as crucial tools when it comes to preventive care so as to keep the population fit and away from healthcare facilities.
One such use case happens to be a key initiative of Singapore, Healthier SG, which got launched in September last year. Its objective is to ensure the transformation of healthcare delivery and also aid in better patient care by making healthcare information more accessible.
It is well to be noted that early intervention can enhance population health, which is where technology happens to play a very significant role. For instance, A*Star as well as MiRXES, Tan Tock Seng Hospital, and National University Hospital have explored unique molecular signatures in blood that help in early gastric cancer detection, thereby allowing patients to get medical treatment much earlier.
Virtual care delivery happens to be one more area that has gone on to show immense potential. Throttled by the COVID-19 pandemic, adoption of digital healthcare tools such as the telehealth service provider Doctor Anywhere has gone on to become the norm.
In the next decade, one can gauge that individuals will be more empowered to take charge of their own health and thereby be proactive in early intervention when it comes to chronic conditions. The worldwide healthcare system is indeed going to transform quite significantly in order to give patients a better experience that happens to be more holistic, accessible, customised, and pocket-friendly.