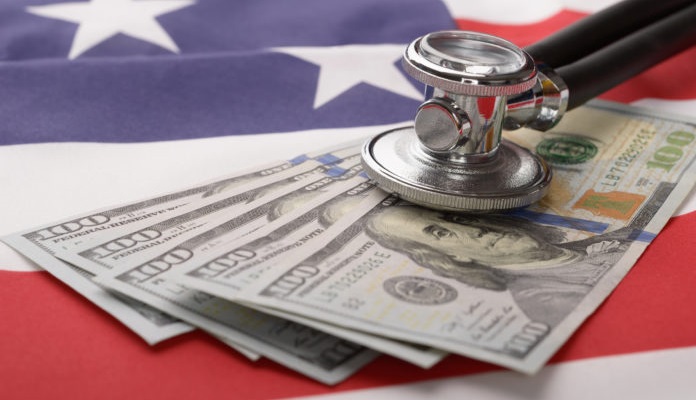 Physicians in the United States are facing economic challenges and experiencing declining compensation due to inflation, exacerbating existing issues such as physician shortages and burnout. According to the sixth annual Physician Compensation Report by professional medical network Doximity, the average pay for doctors in the USA fell by 2.4% from 2021 to 2022. This decline in physician compensation comes at a time when healthcare workers in the United States are grappling with significant challenges. In 2021, average physician pay increased by 3.8%, up from a nominal increase of 1.5% in 2020.
The study collected self-reported compensation data from 31,000 full-time physicians in the United States, making it the largest study to provide six years of year-over-year trends data. The data was gathered from surveys conducted between 2017 and 2022, involving over 190,000 physicians in the USA.
In addition to economic pressures, physicians in the USA will also face a 2% Medicare payment cut in 2023 after two decades of flat payments.
The impact of inflation on physicians' real income has been significant, with inflation reaching a 40-year high of 9.1% in June, as measured by the Consumer Price Index. According to the American Medical Association, Medicare physician payment in the USA experienced a 22% decline from 2001 to 2021 when adjusted for inflation.
These economic and financial pressures are also affecting physicians' job satisfaction in the USA, leading to increased reports of overwork and burnout. Approximately 86% of physicians in the USA reported feeling overworked, with over a third considering early retirement. Approximately 66.7% of physicians, according to a separate survey conducted by Doximity, are considering making a change in their employment.
To cope with economic factors, many physicians in the USA are pursuing supplemental side gigs or increasing their patient caseloads and working additional hours. However, noncompete clauses in employment agreements can hinder physicians from finding additional work or changing employers. A proposed rule by the Federal Trade Commission to ban noncompete agreements has garnered support from physicians in the USA, with 87% favouring the ban.
Despite financial challenges, many healthcare professionals are willing to accept lower compensation in exchange for greater autonomy or work-life balance. In a survey of 3,000 physicians in the USA, 71% expressed willingness to accept lower compensation for these benefits.
Gender pay disparity remains a critical issue for physicians in the USA. In 2022, the gender pay gap decreased slightly from 28% to 26%. Even after accounting for factors such as speciality, location, and experience, female physicians earn an average of nearly $110,000 less than their male counterparts. The pay gap exists across all specialities, with very few exceptions.
Primary care specialities and psychiatry continue to be in high demand in the USA, according to Doximity's analysis of job opportunities. The Association of American Medical Colleges projects a shortage of primary care physicians ranging from 17,800 to 48,000 by 2034. Psychiatry, in particular, faces shortages in the USA due to increased rates of anxiety and depression.
Among the highest-paid specialities, in 2022 were surgical and procedural specialities treating adult patients, with neurosurgery topping the list. Compensation in most specialities in the USA remained stagnant or declined, except for emergency medicine physicians who reported a 6.2% increase. Pediatric infectious disease specialists, pediatric rheumatologists, preventive medicine specialists, and pulmonologists also saw modest increases in pay.
On the other hand, pediatric and primary care doctors in the USA generally had the lowest annual compensation. The lowest-paying specialities included pediatric endocrinology, pediatric infectious disease, pediatric rheumatology, pediatric haematology and oncology, and pediatric nephrology. Family medicine and internal medicine specialists in the USA also had lower average pay in 2022.
The top 20 specialists by average pay in the United States are as follows: Neurosurgery ranks first with an average pay of $788,313, followed by thoracic surgery at $706,775, and orthopaedic surgery at $624,043. Plastic surgery takes the fourth spot with an average pay of $571,373, while vascular surgery and oral and maxillofacial surgery follow closely with an average pay of $557,632 and $556,642, respectively. The list continues with radiation oncology at $547,026, cardiology at $544,201, and urology at $505,745. Radiology and gastroenterology come next with an average pay of $503,564 and $496,667, respectively. Otolaryngology (ENT), dermatology, anesthesiology, and general surgery also make the top 20, ranging from $488,536 to $451,489 in average pay. The remaining specialities in the list include ophthalmology, oncology, colon & rectal surgery, pulmonology, and nuclear medicine, with an average pay ranging from $449,315 to $392,196. These figures represent the average compensation for specialists in the United States.