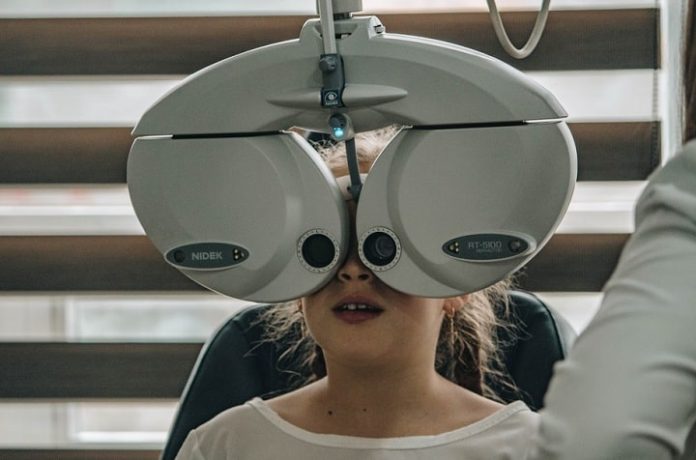 Sunglasses are a fashion statement and an iconic symbol of warmer months. They rescue you from the torture of squinting on hot, bright days. Moreover, they shield the eyes from UV radiation, preventing sight-threatening eye disorders, including cataracts and macular degeneration. Hence, wearing this style accessory whenever you go out in the summer is a must.

If you wear glasses, you may not own a pair of sunglasses and miss out on all benefits. But what if I tell you there's a way out that doesn't need you to pick between a number glass for clear vision and fancy sunglasses that protect your eyes from sun damage? Yes, by using prescription sunglasses, which is why these are purchases worth. Here are a few reasons why.
To Protect Eyes
UV rays are always present, whether the sun is up or cloudy. The reason for this is their ability to cut through clouds. When you expose your eyes to these damaging rays, you attract risks to your vision. And you already wear spectacles, indicating that you have either far or near-sightedness, or both. Fortunately, you may customize your sunglasses with your eyesight prescription and use them.
Prescription sunglasses will help block destructive UV rays, lessening the chances of acquiring cataracts. They will also help keep dust and debris at bay. They also block HEV/blue light, which the device emits, lowering the possibilities of macular degeneration. However, make sure your sunglasses are 100 percent UV-blocking for the best results.
Your Current Spectacles Are Outdated and Ineffective
The fashion world keeps changing, and you may be sporting obsolete eyeglasses. Aside from that, your prescription may be out of date. You may notice changes in your vision and/or strain. As a result, check your eyesight and get sunglasses made with your current prescription.
To Avoid Wearing Two Glasses
Wearing sunglasses over ordinary ones is so uncomfortable, bothersome, and awkward. Fortunately, you may avoid this miss by wearing only one pair of sunglasses at a time. Regular prescription glasses can be used at home and the workplace, while prescription sunglasses can be donned outdoors.
You Need One for Outdoor Activities
If you only want to go for a run, you can wear regular glasses. On the other hand, prescription sunglasses are a must-have for outdoor recreation. They assist in protecting the eyes. You may even go on an adventure in a snowy location or beneath the water. It is critical to use polarised prescription sunglasses for such pursuits to decrease glare from snow and water and see clearly.
There's A Need to Upgrade
There are now improved versions of spectacles available on the market. There are anti-scratch eyeglasses, anti-reflective eyewear, and some with a mirror or polarisation finishing, among other options. Hence, you may wish to forego the basics in favor of them.
To Stop Ageing Signs
When we are exposed to harsh light, our eyes squint reflexively. As a result, fine lines and wrinkles appear prematurely around the sensitive skin of the eye. Therefore, you should always wear prescription eyeglasses when you go outside to slow down the aging process and retain a fresh, youthful appeal.
Clip-On Eyewear Isn't Helping You
Clip-on glasses are excellent and effective once you get the hang of them. However, some people find it challenging to utilize. They are also not completely effective in protecting the eyes from UV rays, blue lights, and dirt. Hence, you'd prefer to switch to prescription sunglasses to prevent chaos.
You Want to Skip Lenses
You'd want to wear contacts, but you're running late. As a result, you're left with no choice but to wear ordinary spectacles with fashionable attire. Thankfully, you can avoid all of this by using prescription sunglasses when you go out. They will go nicely with your dress and will not make you late.
Prevents Eye Diseases
Harmful rays and blue lights develop cataracts and cause not only macular degeneration but also other eye conditions as follows:
Pingueculae

: It is a disorder in which UV rays damage the eye's cornea, causing intense inflammation.

Photokeratitis

: It is a disorder in which the white part of the eye develops a yellow, thickening patch. It can be painful and give one a headache when exposed to light.

Pterygium

: A disorder in which a layer of white tissue forms on top of the retina. Furthermore, it has the potential to deform the shape of the front part of the eye, resulting in myopia and other irregularities.
If you tend to spend most of the time outdoors, make it a habit to wear prescription sunglasses to prevent or slow down these eye problems.
Final Words
Your eyes are the most crucial organ that allows you to be self-sufficient. Hence, you must make every effort to protect your eyes and vision. It will help preserve their optimal health, and one method is always to wear prescription sunglasses when you go out.