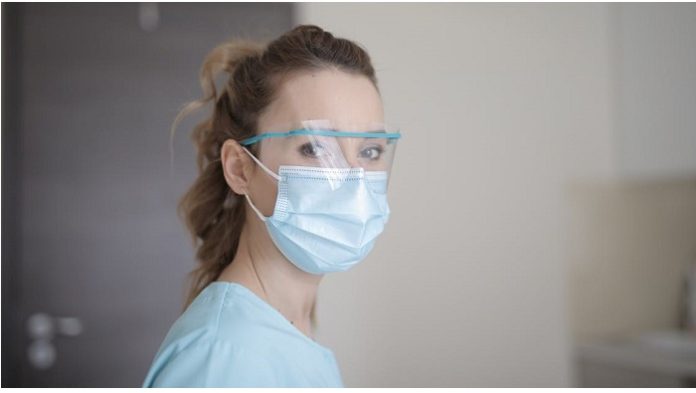 Providing safer environments for visitors, patients, and healthcare professionals within the healthcare industry is critically important. The term 'healthcare facilities' covers many different types including clinics, hospitals, care homes, and more. Here are some suggestions for how to keep people safer in various ways when working in or being interactive with other people within the healthcare industry.
Protective Shields in Public Spaces
The use of shields to separate one space from another protects against someone sneezing and accidentally conveying their germs across an open space.
What Are Shields Made From?
Plexiglass is a common material used for this purpose because it's strong, durable, and transparent. This potent combination provides functional protection under a variety of different circumstances.
A product like Sneeze GuardEZ, which is made in the USA by a Veteran-owned business, provides the protection needed in public spaces where you don't know what you might encounter.
Where Can Protective Shields Be Used?
Medical Offices – Where medical facility employees meet members of the public, it's possible to create physical separation from one cubicle or desk to the next.
In-house Pharmacy Checkouts – The previously open lanes can be compartmentalized to limit the movement of air within a large in-house pharmacy. With social distancing adhered to by patients keeping a distance while waiting in line to get prescriptions filled, protection is ensured.
Adequate Supply of Personal Protection Gear
Front-facing medical staff must be supplied with high-grade face masks, face shields, medical gloves, and other protective gear. It has been found that there's a direct relationship between lax protection being offered within the healthcare industry and possible exposure to dangerous pathogens. Not only does this added risk expose the medical staff to greater risk of contracting an illness, but a staff member being taken off rotation due to falling ill leaves one less pair of skilled hands to help those already being cared for.
Protection from Injury
Protection from bodily injury is a very real concern for people who work in hospitals, clinics, and care homes.
Risk of Bodily Injury by Lifting or Moving Patients
There is often a need to help move a patient. When they're overweight or obese and unable to move under their power, then they need to be lifted. Doing so puts medical staff at risk of sustaining a serious back, hip, or leg injury when pushing themselves beyond their natural limits to complete the movement alone.
Additional Training Needed
Staff must be trained to not try to go it alone in situations where they need to lift a person. Getting help from colleagues and using straps and other assistive equipment to lighten the load significantly reduces the chances of sustaining an injury at work.
Other Factors
Other contributory factors include the need to maintain sterile or clean facilities. This can result in slippery floors that were recently mopped down but haven't dried yet. Staff can sustain a variety of injuries from a bad fall as a result.
A safe place for people interacting in a healthcare environment covers a multitude of factors. While staying safe during Covid-19 is a real concern, avoiding staff injuries on-the-job is a worry that's never too far away either.