Charles (Chuck) Stokes, RN, MHA, FACHE has joined Relia Healthcare Advisors as a founding partner of this advisory group that provides operational, clinical and leadership consulting to healthcare systems. Mr. Stokes joins M. Michael Shabot, M.D., the former Executive Vice President and System Chief Clinical Officer at Memorial Hermann, and Rod Brace, Ph.D., the former Regional President and Chief Learning Officer at Memorial Hermann, both founding partners of Relia Healthcare Advisors.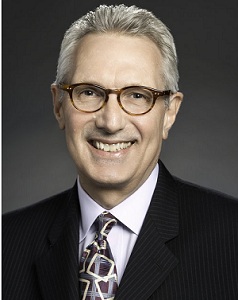 Mr. Stokes retired as President and CEO of the Memorial Hermann Health System in December 2019. In his role with Memorial Hermann, Chuck was responsible for leading and overseeing the $5.6B System's network of 17 hospitals and 300+ delivery sites, with more than 27,000 employees and 6,400 affiliated physicians in the Greater Houston area.
Chuck has four decades of leadership experience in healthcare, and throughout his accomplished career has achieved success in service-line leadership, employee engagement, leadership development, physician collaboration, and quality and patient safety improvement.
During his 11 year tenure with Memorial Hermann, Chuck worked tirelessly to establish a culture of high reliability, innovation, and clinical transformation throughout the organization. Under his visionary leadership Memorial Hermann attained unprecedented national accolades in patient safety, high-quality care and operational excellence.
Chuck is a two-time recipient of the Malcolm Baldrige National Quality Award – the nation's highest Presidential honor for performance excellence. In 2019, Chuck was named one of Modern Healthcare's 100 Most Influential People in Healthcare.
Relia Healthcare Advisors specializes in high-reliability organizational models, organizational culture assessments, executive leadership development, quality, and patient safety strategies, medical staff governance, service line implementation and the Malcolm Baldrige Framework.
For additional information about Relia Healthcare Advisors, visit https://www.reliahealthcare.com.