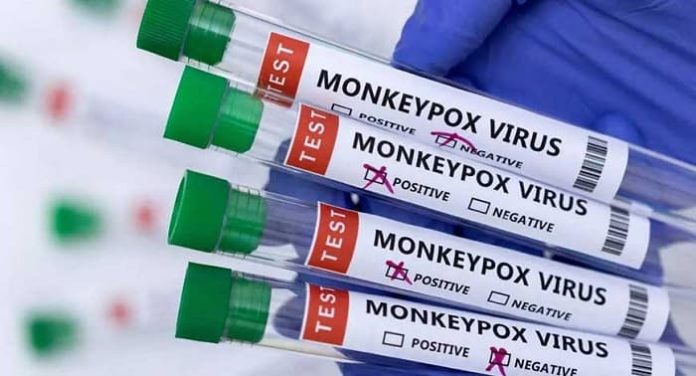 Scientists have discovered a viable antiviral therapy for monkeypox, albeit the illness remains a considerably less serious threat than COVID, according to the researchers. As per new research on historical outbreaks of monkeypox in the UK, a patient seemed to have fewer symptoms after being medicated with one of two antivirals meant for smallpox. Seven people were treated for the virus between 2018 and 2022, according to the report released in The Lancet Infectious Diseases. It occurs as the new monkeypox spread has grown to 71 confirmed cases in the United Kingdom and 85 cases in eight European nations. Researchers acknowledged their study only looked at a limited group of people and that more research into antiviral therapy was needed.
Monkeypox was discovered in the patients' throats and blood samples, according to the findings. Five of the patients in the study were kept in isolation for more thaon 3 weeks—up to 39 days—after receiving sustained positive PCR test findings.
However, the authors point out that this does not necessarily entail an airborne infection on the same scale as COVID. The techniques that were employed were PCR tests, which did not detect infectivity as well. In all circumstances, it's been with extremely close contact in households, with children and parents having actual touch with one another rather than the necessity of being at a distance, one of the report's authors, Dr. David Porter, stated.
In humans, there are presently no licenced treatments for monkeypox. Brincidofovir and Tecovirimat, which have been approved in the United States for the therapy of smallpox in preparation for a potential bioterrorism attack, were the only medications discovered in the study.
Three of the patients studied were given the antiviral Brincidofovir, which was shown to be ineffective, and one patient was given Tecovirimat for two weeks, which resulted in a shorter illness. Six weeks after being discharged from the hospital, one patient experienced a minor relapse. Four of the patients received treatment for monkeypox in specialised units in England between 2018 and 2019. Three of the cases were traced to West Africa, while the fourth case was discovered in a virus-exposed healthcare worker. In 2021, three more instances of monkeypox were detected in a family travelling from Nigeria, according to the study. One of these incidents involved a youngster.
In terms of their distribution, researchers found that the instances evaluated during 2018 and 2021 are not "distinguishable" from those now being identified.
Even in the high-income setting of the UK, the illness courses of the patients reported on were tough and resource-intensive to manage, the paper stated. Monkeypox infections will continue to happen in west and central Africa, and healthcare personnel all over the world must be on the lookout for monkeypox in travellers who have fever and rashes. The findings in this short series point to the need for more antiviral research to address this neglected tropical disease. Researchers warned against equating the latest monkeypox outbreak to COVID at a briefing conducted by the Science Media Centre on May 24th, 2022.
COVID, as an emerging infection, is significantly more critical for society than the monkey pox, said Dr. Jake Dunning, a consultant in infectious diseases and high-consequence infectious diseases at the Royal Free Hospital. He believes one must be careful not to confuse the two, particularly in terms of pandemic risk and transmission. In that regard, they are two quite different beasts. So he does not want people to believe that simply because they had a COVID pandemic, any new emerging illness will generate a pandemic as well.
Unlike COVID, monkeypox is a "DNA virus," which does not change rapidly, thus the current outbreak is unlikely to constitute a "sudden shift" in the virus's behaviour, as per honorary research fellow at Liverpool School of Tropical Medicine and Specialty Trainee in Infectious Diseases' Dr Hugh Adler, 
It is far more probable either a random event or human behaviour, in particular that traveling is opening up more extensively again, he noted. However, based on their preliminary genetic information, there is no signal, and based on what people knows about monkeypox biology, one would not expect it to alter that quickly.