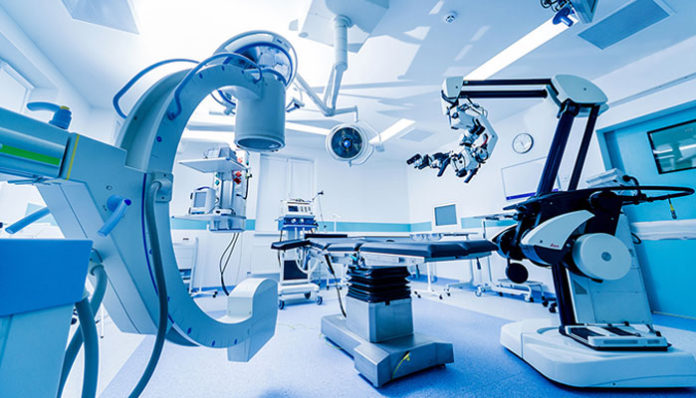 Asan Medical Center, which treats the most severe patients in Korea, such as cancer, organ transplant, and heart disease, is exporting its medical system to the United Arab Emirates (UAE).
Seoul Asan Medical Center will establish a 65-bed specialized hospital for gastroenterology in Dubai Healthcare City II in the United Arab Emirates in 2026. Improve the quality of life of severely ill patients in the Middle East, including the United Arab Emirates, who had to visit distant countries to receive treatment through difficult treatments such as gastric and colorectal cancer, liver transplant management, and severe obesity surgery, and transfer medical technology to local areas. It is expected to improve the level of medical care.
Established in 2026, UAE Asan Gastroenterology Hospital (tentative name) will be in charge of operating and managing the overall medical system, including treatment and education, as Seoul Asan Medical Center, and Scope Investment, an investment company located in the United Arab Emirates, will lay the foundation for the business. It is operated.
In the morning of the 22nd (Thu), the contract signing ceremony for establishment and operation was held in the conference room of Asan Medical Center, Seoul Asan Hospital Director Park Seung-il, Planning and Coordination Director Park Soo-seong, Director of Overseas Hospital Business Director Choi Jong-woo and Scope Investment CEO Fareed Bilbeisi. , Saeed Aldayeh, Head of Medical Business Division, and others attended.
In the United Arab Emirates, one in five people suffer from digestive diseases such as acid reflux, ulcerative colitis, and irritable bowel syndrome, and colorectal cancer has the second highest prevalence among all cancers.
In addition, in the UAE, obesity has recently emerged as a serious social problem due to reduced activity due to the heat and meat-oriented eating habits. The prevalence of obesity is about twice the world average.
Considering this medical environment, Scope Investment has proposed cooperation in establishing a hospital in 2019 to Asan Medical Center, which is leading the treatment of severe and difficult conditions at a world-class medical level. Asan Medical Center signed a joint venture contract in 2021 after two years of careful review, and then signed an operating contract on the 22nd after going through procedures such as site purchase, hospital design, and joint venture establishment. It is the first global hospital of Seoul Asan Medical Center and the first integrated gastroenterology hospital in the GCC* country.
GCC (Middle East Gulf Cooperation Council): A regional cooperation organization consisting of Saudi Arabia, UAE, Kuwait, Qatar, Oman, and Bahrain.
UAE Asan Digestive Care Hospital has 2 floors below the ground and 7 floors above the ground, with a total floor area of ​​22,150m², and will have a total of 65 beds, including an intensive care unit. Six to seven doctors and four to five nurses are dispatched to Asan Medical Center, and Asan Medical Center is in charge of overall hospital operation as well as treatment. It transfers the medical system and management know-how without separate investment, and receives operating fees such as personnel expenses, a portion of sales for the next 15 years, and incentives when achievements are achieved.
At UAE Asan Gastroenterology Hospital, it is possible to treat all digestive diseases such as stomach, large intestine, liver, biliary tract, and pancreas. Minimally invasive gastrointestinal disease treatment through endoscopy, surgery-centered early gastrointestinal cancer treatment, and severe obesity surgery are also provided. It also plans to professionally perform pediatric digestive disease treatment, which was lacking in Dubai.
Integrated management before and after liver transplantation is also provided. Due to limitations in medical technology, many transplant surgeries have not yet been performed in the Middle East, so you can use the medical system of Asan Medical Center from before and after surgery, such as liver transplantation at Asan Medical Center and pre- and post-operative care at Asan Medical Center in the UAE. An integrated service model is applied.
Asan Medical Center is already receiving steady visits from patients from the United Arab Emirates who are unable to receive treatment in their home countries. In the past 10 years, 65 patients received liver transplants at Asan Medical Center and returned to their home countries in good health. Of the 17,835 foreign patients who visited Asan Medical Center last year, they accounted for 18%, the second highest rate.
Asan Medical Center plans to focus its efforts on improving the level of local medical care through the transfer of know-how. It is expected to serve as an educational hub in the Middle East as it has passed on the latest medical technology to more than 3,700 overseas medical scientists in about 90 countries over the past 10 years.
Last year alone, Asan Medical Center performed 2,800 surgeries for stomach cancer, 2,600 for colorectal cancer, and 1,100 for liver cancer. The Gastrointestinal Endoscopy Center is the second largest in the world and treats an average of 400 patients with digestive diseases a day. In addition, specialized clinics such as liver center, stomach cancer center, inflammatory bowel disease center, and biliary tract and pancreas center are operated to provide specialized treatment for each disease.
Asan Medical Center ranked 29th in the world in the '2023 Best Hospitals in the World 2023' conducted by Newsweek in the U.S., and ranked 6th in gastroenterology and 7th in cancer in the evaluation by clinical field, and is being evaluated at a world-class level.
Choi Jong-woo, head of overseas hospital business at Seoul Asan Medical Center (professor of plastic surgery), said, "UAE Asan Gastroenterology Hospital treats early cancer with advanced endoscopic treatments such as endoscopic submucosal dissection (ESD) and endoscopic mucosal resection (EMR), manages liver transplantation, and manages severe obesity. We will contribute to improving the quality of life of patients in Middle Eastern countries, including the United Arab Emirates, by leading difficult treatments such as surgery."
Park Seung-il, Director of Asan Medical Center, said, "Based on the medical experience and know-how accumulated by Seoul Asan Medical Center, we faithfully perform the role of a specialized hospital for treating severely ill patients in the UAE and contribute to improving the level of medical care in the Middle East through training of local medical staff. We will strengthen our international status," he said.