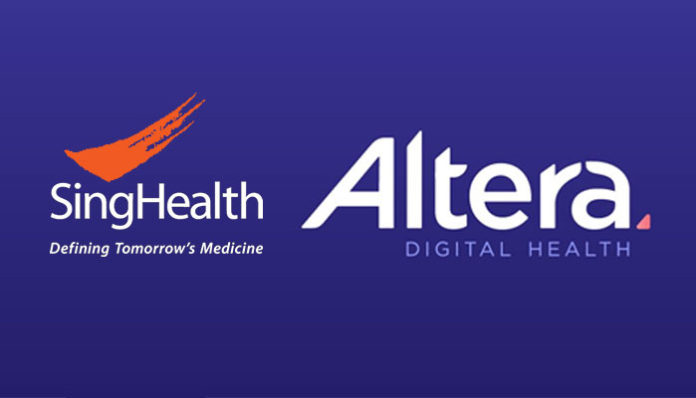 Recently, SingHealth and Altera Digital Health agreed to use the Sunrise family of healthcare solutions throughout their network of medical facilities. This is an extension of their prior deal, which was signed in 2017, and it now lasts until 2029. In accordance with the most recent agreement, Altera will continue supporting SingHealth's EMR platform.

Altera offers its Sunrise platform, which connects all elements of care across many healthcare disciplines. Altera was formerly the Hospitals and Large Physician Practices division of health IT company, Allscripts. Since 1998, SingHealth has been using the Sunrise Clinical Manager System.
WHY IT IS IMPORTANT
According to a news release, Integrated Health Information Systems (IHiS), which is Singapore's national health technology organisation that supports SingHealth, will continue to implement the Sunrise platform. The highly customizable platform can interoperably conform to SingHealth's range of systems and clinical operations. SingHealth runs a network of eight polyclinics, five national specialty centres, three community hospitals, four public hospitals, and the Singapore General Hospital. The healthcare organisation will be able to use Altera's Sunrise as an interface to build its own healthcare IT solutions in addition to strengthening its care management procedures and improving healthcare delivery, allowing greater extensibility, versatility, and bandwidth of its clinician-specific workloads that can lead to much more streamlined patient care.
SingHealth will have access to Altera's highly specialised consulting team as part of their relationship, which will help them in the future by enabling new functions and efficiencies. SingHealth will manage patient health records more efficiently after installing Altera's EMR software. According to the firm, doctors can review patients' medical data and care plans using the EMR platform as a central information hub in order to better health outcomes. The EMR technology, which is integrated with globally recognised medical terminology, can also be used to spot care patterns and gather more information to improve care delivery.
THE BIGGER TREND
As a recently acquired company by Harris Computer, Altera claims that its cooperation with SingHealth represents the beginning of its adventure in the Asia-Pacific region.
Prior to being acquired, it collaborated on an interoperability project using dbMotion with the South Western Sydney Primary Health Network in Australia. The project has connected about 70 care centres since finishing its pilot phase in the middle of 2020, and about 8,000 patients have given their consent to exchange personal health information.
ON RECORD
SingHealth is dedicated to embracing technology and digital solutions as essential drivers to enhance care delivery and clinical results, optimise resources, and improve the patient experience as Singaporeans' healthcare requirements continue to change, according to SingHealth Group CEO Ivy Ng.