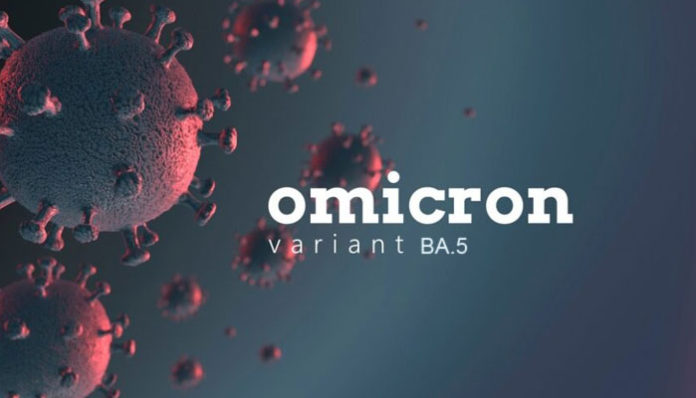 It's not your imagination: As infections from the fast mutating BA.5 coronavirus subvariant rise throughout the United States, more people are becoming infected with COVID-19 for the second or third time. However, on aggregate, these reinfections do not appear to be occurring more quickly, finds a recent study from the gene sequencing firm, Helix.
According to the most recent data from the US Centers for Disease Control and Prevention, BA.5, another Omicron variation offshoot, is currently responsible for around 80% of new COVID-19 infections in the country.
Recently, Helix, which analyses COVID-19 tests to keep track of variants, dug into its data to determine how frequently the same person screened positive for COVID-19 and if there are more reinfections now than there were in previous waves. Reinfections made up nearly half of the roughly 300,000 illnesses recorded since March 2021, increasing from 3.6% during the BA.2 surge in May to 6.4% during the BA.5 wave in July. However, it doesn't appear that these reinfections are happening more frequently.
The average interval among positive COVID-19 tests for the same person in April, during the BA.2 wave, was almost 230 days; by July, it was roughly 270 days, or roughly nine months. The most recent data revealed a significant increase in the proportion of illnesses that are repeat infections. The jump happened, said Shishi Luo, Helix's associate director for infectious illness and bioinformatics.
According to Luo, a variety of causes, such as decreasing immunity, widespread dissemination, and mutations in BA.5 that enable it to evade the body's defences, are likely contributing to the surge. On average, nine months have passed since the first infection in those who are currently getting the disease. That doesn't mean there haven't been recent instances of people contracting COVID-19 again just a few weeks later. These can be seen by Luo in the data. However, they are not typical.
She stated that the longer it has been since an infection, the statistically greater the likelihood that a person may become ill again. The Helix data corroborate the findings of a previous study on reinfection from Qatar, which regularly tests its 2.8 million inhabitants for COVID-19, testing roughly 5% of the population each week. The BA.4 and BA.5 subvariants appeared in Qatar in May and were controlled by June.
Researchers examined instances of reinfection using data from nationwide screening. They discovered that only 15% of people who had Covid-19 infections prior to the introduction of the Omicron variant were protected from contracting the infection again and developing symptoms during the BA.5 wave. However, there was a higher level of protection against an Omicron variant infection in the past: roughly 76%.
According to Laith Abu-Raddad, an epidemiologist from Weill-Cornell Medicine-Qatar in Doha, Qatar, those who got infected with a pre-Omicron form now have really little resistance against the illness of BA.4 or BA.5; they cannot truly rely on natural immunity to protect them.
According to Abu-Raddad, those who have had an Omicron variant infection more recently have pretty good robust immunity, but obviously not complete immunity, against reinfection.
The findings of this study may not be applicable to everyone. According to the experts, Qatar has a unique demographic because most of the men who live there travel there for business and there aren't many people over 50.
However, Luo advises individuals not to become alarmed if they learn that acquaintances or family members have contracted COVID-19 twice in one month. That's not how it usually goes.