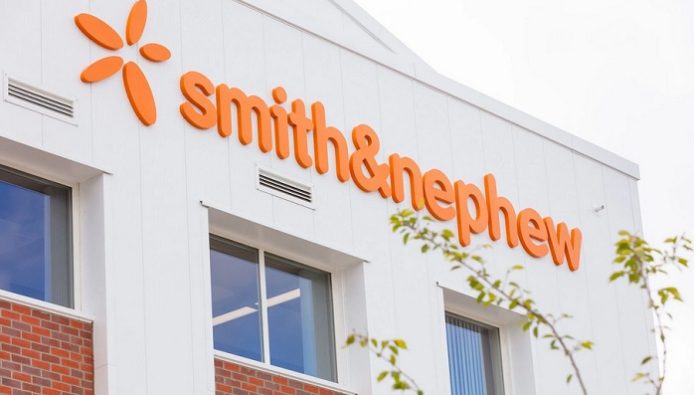 Smith+Nephew, the global medical technology business, announces new enabling technologies for its INTELLIO Connected Tower Solution with the introduction of the DOUBLEFLO◊ Inflow/Outflow Pump* and 4KO◊ (Optimized) Arthroscopes and Laparoscopes.
Designed to be simple, effective and connected, the DOUBLEFLO Pump** is able to respond to a surgeon's needs in diverse clinical situations1,2. It can be controlled remotely by the LENS Connected Tower App*** and offers heads-up display projection on the arthroscopic tower, allowing surgeons to focus on the patient rather than equipment.
The new line of 4KO Scopes**** expands Smith+Nephew's 4K surgical imaging portfolio for multi-specialty centers. Designed with improved image quality, the 4KO Direct View Arthroscopes have a 30% minimum increase in resolution compared to Smith+Nephew HD DV arthroscopes3. And by offering C-mount and Direct View coupling, surgeons have the flexibility to choose the scope that works best for them based on procedure type and surgical preference.
Introduced last year, the INTELLIO Connected Tower provides sports medicine surgeons with a complete suite of enabling technologies in the operating room. It uses a centralized app to wirelessly connect and control the major components of an arthroscopy surgical tower from outside the sterile field, helping to streamline procedure support.
"Smith+Nephew's new 4KO Arthroscopes provide increased brightness and clarity in the hip space allowing me to better diagnose the integrity of the labrum and associated anatomy when determining how to best treat my patients," said Dr. Benjamin Petre, Orthopaedic Surgeon and Medical Director of Sports Medicine for Luminis Health System in Annapolis, Maryland.
"Smith+Nephew continues to expand its portfolio of Arthroscopic Enabling Technologies to help customers maximize the value of their capital investments," said Scott Schaffner, SVP of Global Marketing and US Commercial, Sports Medicine at Smith+Nephew. "The DOUBLEFLO Pump and 4KO Scopes represent the latest advancements designed to bring world-class performance to the surgical tower."
About Smith+Nephew
Smith+Nephew is a portfolio medical technology business that exists to restore people's bodies and their self-belief by using technology to take the limits off living. We call this purpose 'Life Unlimited'. Our 18,000 employees deliver this mission every day, making a difference to patients' lives through the excellence of our product portfolio, and the invention and application of new technologies across our three global franchises of Orthopaedics, Advanced Wound Management and Sports Medicine & ENT.
Founded in Hull, UK, in 1856, we now operate in more than 100 countries, and generated annual sales of $4.6 billion in 2020. Smith+Nephew is a constituent of the FTSE100 (LSE:SN, NYSE:SNN). The terms 'Group' and 'Smith+Nephew' are used to refer to Smith & Nephew plc and its consolidated subsidiaries, unless the context requires otherwise.