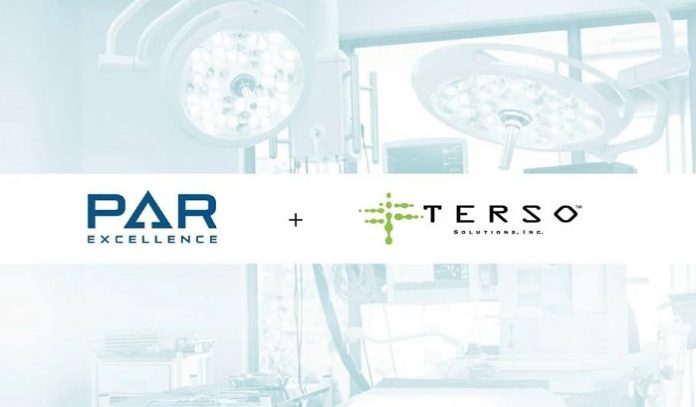 Terso Solutions has announced its partnership with PAR Excellence Systems, Inc. (PAR). This partnership demonstrates both companies' commitment to the continued delivery of innovative inventory management solutions within healthcare.
"PAR & Terso are both market leaders in tech-enabled services," said Thad MacKrell, CEO of PAR. "By combining expertise and technical know-how, PAR & Terso bring the highest level of automation to inventory management while enabling clients to meet their inventory system consolidation goals."
As labor shortages and regulatory requirements for inventory persist, the need for automated solutions that augment visibility is felt across the healthcare supply chain.
"What we've seen is that hospitals are looking to leverage a common enterprise system across all of their facilities," said Joe Pleshek, President & CEO of Terso Solutions. "A partnership with PAR, who brings innovative software and inventory management sensors – now including Terso's RFID technology – will provide that end-to-end enterprise level solution hospitals have been looking for."