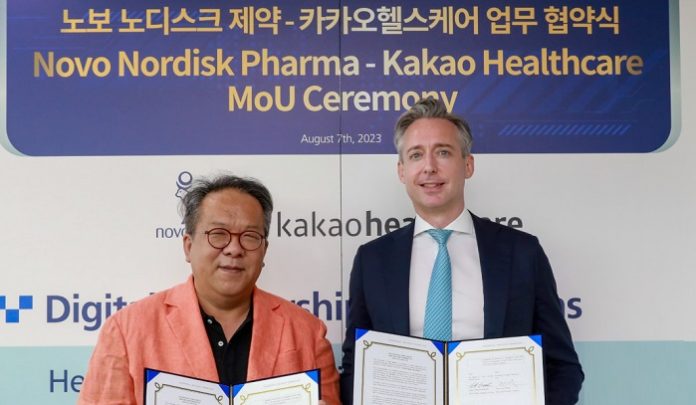 Kakao Healthcare announced that it has signed a business agreement with Novo Nordisk Pharma, aimed at revolutionising the provision of smart healthcare services for chronic illnesses.
This collaboration entails the integration of Kakao Healthcare's innovative digital blood sugar management service, known as 'Project Gamma,' with Novo Nordisk's forthcoming 'Malia Smart Sensor,' slated for release later this year. This sensor is poised to usher in a new era of patient convenience, capable of detecting real-time fluctuations in blood sugar levels, facilitating insulin injections, and seamlessly recording historical data.
By combining their strengths, these two leaders are set to reshape chronic disease management, ushering in a new era of personalised and efficient healthcare services. The integration of Novo Nordisk's expertise and Kakao Healthcare's technological advancements promises to empower patients both at home and abroad in effectively managing their health.
The strategic partnership between Kakao Healthcare and Novo Nordisk Pharmaceuticals holds the promise of practical solutions that will positively impact the lives of six million Koreans grappling with diabetes.