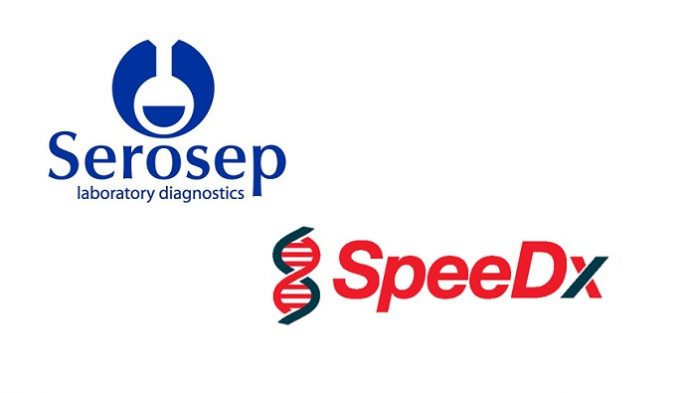 SpeeDx has announced a distribution agreement with Serosep Ltd, a leading manufacturer and distributor of laboratory diagnostic solutions. This will strengthen sales channels in the UK and Ireland, ensuring greater access to SpeeDx's multiplexed PlexPCR® and ResistancePlus® molecular diagnostic tests across the region.

The agreement provides Serosep customers with access to SpeeDx's proprietary technology for infectious disease diagnostics, in line with Serosep's goal of improving lives while supporting the everyday struggles faced by laboratories. The SpeeDx portfolio includes the market-leading ResistancePlus MG assay – for simultaneous detection of Mycoplasma genitalium and genetic markers for azithromycin resistance – as well as a multiplex test for herpes simplex virus (1 and 2), varicella zoster and Treponema pallidum (syphilis). Further ResistancePlus assays will be released later this year – including a test for gonorrhoea – along with a comprehensive PlexPCR multiplex panel for respiratory virus testing.
"There's an obvious synergy between SpeeDx and Serosep, and we share the common goal of offering innovative solutions to our customers," said Colin Denver, CEO of SpeeDx. "This strategic distribution agreement will extend our reach in Europe as we continue to expand our test portfolio."
About SpeeDx
Founded in 2009, SpeeDx is an Australian-based private company with offices in London and the US, and distributors across Europe. SpeeDx specializes in molecular diagnostic solutions that go beyond simple detection to offer comprehensive information for improved patient management. Innovative real-time polymerase chain reaction (qPCR) technology has driven market-leading multiplex detection and priming strategies. Product portfolios focus on multiplex diagnostics for sexually transmitted infection (STI), antibiotic resistance markers, and respiratory disease. Currently, SpeeDx markets the only CE-marked and TGA approved commercial molecular test for the STI M. genitalium (ResistancePlus® MG*) that combines detection of the disease with detection of markers for antibiotic resistance.
For more information about SpeeDx please see: http://plexpcr.com
About Serosep
In 1997, Serosep Ltd. began distributing diagnostics solutions for Clinical Microbiology, Histopathology and Environmental Laboratories. The knowledge and experience gained over years of manufacturing and distributing to clinical laboratories has allowed Serosep Ltd to understand and appreciate the daily struggles and restraints faced by laboratories on a daily basis. Serosep very early developed a reputation as an innovative company that was constantly seeking to improve the lives of its customers by offering easy to use diagnostic solutions. Today, Serosep is a thriving company with a constantly expanding workforce, selling products sold across five continents and boasts sales in 35 countries worldwide.
For more information about Serosep please see: http://www.serosep.com/