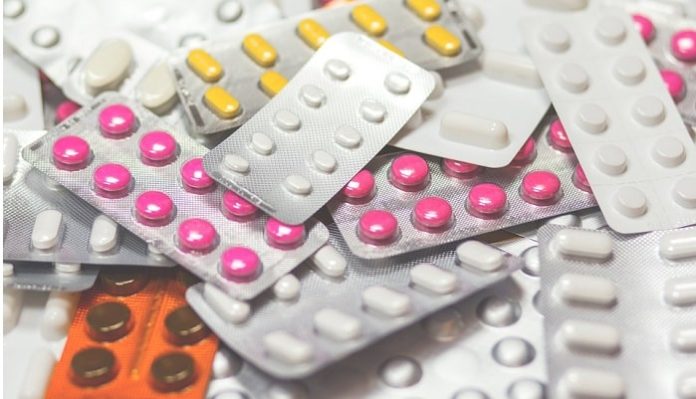 After years of prescribing aspirin to avoid heart attacks and strokes, researchers now believe it has little benefit for the majority of healthy subjects, and that it may increase the risk of stomach or brain haemorrhage as one gets older.
In most circumstances, the US Preventive Service Task Force's current guidelines on low-dose aspirin regimens have been finalised, and adults over 60 should not begin taking aspirin for preventive care of heart issues. If one is between the ages of 40 and 59, the USPSTF recommends that the patient and doctor discuss whether he or she should take regular aspirin in certain situations.
Someone will do more damage than good with daily aspirin if the person is extremely healthy, such as a healthy 40-year-old with no key risk factors. The risk of bleeding outweighs any benefits, agrees Dr. Steven Nissen, Cleveland Clinic's chair of cardiovascular medicine, who has not been involved in the new guidelines. People have to realise that aspirin is not 100% harmless.
If one has had a heart attack, stroke, or even other heart issues or poor circulation and the doctor has prescribed daily aspirin, don't quit taking it; instead, discuss the updated guidelines with them. Aspirin is important in secondary prevention. It is effective for people who have a stent, have had a myocardial infarction, or have had a stroke. It delivers a small but significant benefit, Nissen remarked.
The USPSTF is an impartial committee of disease prevention and specialist doctors from all over the country that makes recommendations to assist doctors in making better decisions. Their opinions have an influence on insurance companies' reimbursement decisions. Aspirin works by inhibiting the production of certain natural chemicals that cause pain and swelling in the body. It can help reduce blood clotting, which is why doctors have suggested it for decades to reduce cardiovascular issues such as heart attack and stroke.
If one is in the 40-to-59 age bracket and has a 10% or higher 10-year risk of cardiovascular disease, the doctor may want to explore an aspirin regimen, as per the recommendations. This implies that the chances of having a heart attack or stroke in the next ten years are higher than normal, based on a formula that takes into account characteristics such as age, gender, diabetes status, race, cholesterol levels, blood pressure, medication use, and smoking status. According to the task team, a daily aspirin only offers a minor net benefit for this group.
The task force's amended recommendations are based on a study of several large randomised trials on low-dose aspirin use, which indicated a link to a lower risk of myocardial infarction as well as stroke but not mortality. Low-dose aspirin was also linked to an increase in bleeding risk. The task committee last updated these recommendations in 2016, when it stated that everyday aspirin could help prevent colorectal cancer. However, the new guidelines state that there is insufficient evidence that it lowers the risk of colorectal cancer or mortality from the disease.
According to the 2016 guidelines, daily aspirin use had some merit for people aged 50 to 59 who had a 10-year risk of cardiovascular issues greater than 10%, were projected to live longer than 10 years, and were not at an elevated risk of bleeding. People aged 60 to 69 who have a 10% or greater cardiovascular risk must make an independent decision about whether or not to take a daily aspirin, as per the 2016 guidelines.
The task force emphasises that bleeding difficulties in adults without high-risk diseases such as peptic ulcer disease, NSAID use, or corticosteroid use are uncommon, although the risk increases with age. Depending on the specific modelling statistics, it may be safe to cease taking aspirin around the age of 75.
According to the US Centers for Disease Control and Prevention, cardiovascular disease is the leading cause of death in the United States, accounting for more than 1 in every 4 deaths. The more the data, the more one can witness that while the risk of coronary disease and heart attack increases with age, the risk of bleeding appears to increase even faster, says medical director of the Harrington Heart & Vascular Institute, Dr. James Cireddu, who was not involved in the guidelines' development.
Changes to cardiac recommendations that were made previously
These aren't the sole guidelines for taking aspirin on a daily basis. According to Dr. Roger Blumenthal, who co-chaired the working group that developed the ACC/AHA guidelines, the new USPSTF rules are now more in alignment with the American College of Cardiology/American Heart Association guidelines and standards for the average person who has never had a cardiac event.
When one looks at all of the new trials, it appears that the minor advantage of aspirin in otherwise low-risk individuals is often overshadowed by the increased risk of long-term GI issues and bleeding because of it, Blumenthal stated. While it has been stated that giving aspirin to someone who has not had a heart attack or stroke could be considered, it should likely be the last thing on the priority list.
As per the president of the American Heart Association, Dr. Donald Lloyd-Jones, aspirin may still have a role in heart health. Perhaps the prescription drugs are too expensive or a country's health system is unable to distribute them, in which case aspirin may continue to make sense, but he believes aspirin now makes a lot less sense in many situations in this country, where individuals have good healthcare access and are managing other risk factors.
Director of wellness at University Hospitals, Ohio Dr. Roy Buchinsky, who was not involved in the creation USPSTF guidelines, noted that one may take additional steps to boost overall heart health with just a little effort.