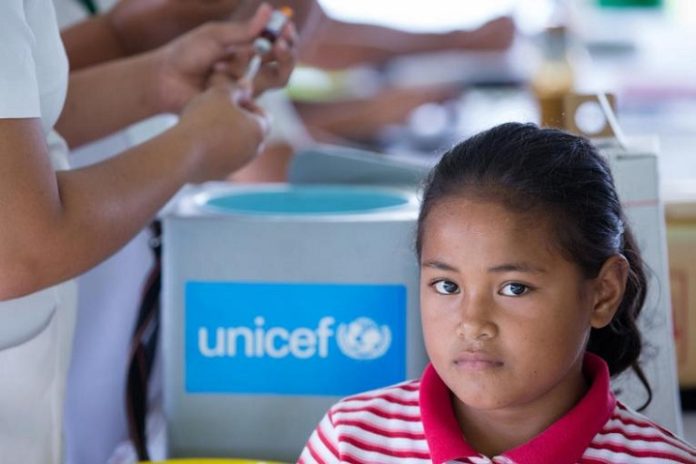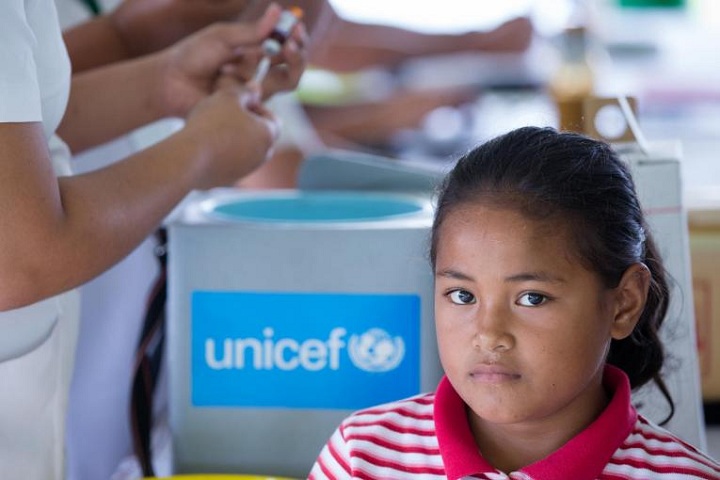 According to WHO and UNICEF, a rise in cases of measles in January and February 2022 is a significant indication of an elevated risk for the spread of vaccine-preventable diseases and might ignite larger outbreaks, notably of measles, which could affect millions of children in 2022. Pandemic-related interruptions, rising inequities in vaccination access, and shifting resources away from vaccination programs leave far too many children vulnerable to measles as well as other vaccine-preventable illnesses.

As communities loosen social distancing practises and other COVID-19 prevention measures taken during the peak of the epidemic, the danger of massive outbreaks has grown. Furthermore, with millions of citizens dislocated as a result of the conflict and emergencies in Ukraine, Ethiopia, Somalia, as well as Afghanistan, disruptions in routine immunisation and COVID-19 vaccination assistance, a lack of clean water and sanitation, and congestion, all raise the danger of vaccine-preventable disease outbreaks.
In January and February 2022, about 17,338 measles incidents were identified worldwide, compared to 9,665 in the first two months of 2021. Since measles is extremely infectious, cases tend to emerge quickly when vaccination rates drop. The organisations are concerned that measles cases could presage an outbreak of other diseases that spread more slowly.
Apart from its potentially fatal effects on the body, the measles virus damages the immune system and makes a kid more susceptible to other infectious illnesses such as pneumonia and diarrhoea, even months after the measles disease has passed. The majority of cases occur in areas that have experienced social and economic problems as a result of COVID-19, violence, or other crises, as well as health system infrastructure that is chronically poor and insecure.
Measles is more than just a nasty and potentially fatal illness. It is also an early sign that there are vulnerabilities in our global immunisation coverage that underprivileged children simply cannot afford, says UNICEF Executive Director Catherine Russell. It's heartening to see that people in many places are feeling a bit safe enough outside of COVID-19 to engage in more social activities. However, doing so in areas where children are not routinely immunized creates a perfect storm for a disease like measles to proliferate.
In 2020, 23 million children would have missed out on normal vaccinations, the largest number since 2009 and 3.7 million more than in 2019. As of April 2022, there have been 21 major and disrupting measles infections all around the world in the previous 12 months, according to the agencies. The majority of measles cases are reported in Africa and also the East Mediterranean. Since the pandemic has disturbed surveillance systems around the world, the numbers are likely to be higher, with underreporting a possibility.
Somalia, Nigeria, Yemen, Ethiopia, and Afghanistan have had the highest measles outbreaks over the last year. Poor measles vaccine coverage is the main cause of outbreaks, irrespective of where they occur. The COVID-19 pandemic has disrupted immunisation services, healthcare systems have indeed been overburdened, and fatal illnesses like measles have resurfaced. The consequences of these disruptions in immunisation programmes will be felt for decades for many other illnesses, warned World Health Organization Director-General Dr Tedros Adhanom Ghebreyesus. Now is the time to get essential vaccinations back on track and conduct catch-up programmes to ensure access to such life-saving vaccines.
Since the commencement of the pandemic, 57 vaccine-preventable disease programmes in 43 countries have been postponed, effecting 203 million people, the majority of whom are children. Measles campaigns account for 19 of them, putting 73 million children at risk of contracting the disease owing to missed vaccines. The measles catch-up effort in Ukraine was halted in 2019 due to the COVID-19 outbreak and, later, the war. Routine and catch-up efforts are needed wherever access is available to help prevent outbreaks like the one that occurred in 2017–2019, when the country experienced over 115,000 cases of measles and 41 fatalities, the highest occurrence in Europe.
Children can be protected against measles if they have at least 95% coverage with 2 doses of the effective and safe measles vaccination. However, problems caused by the COVID-19 pandemic have led to the second dosage of the measles vaccination being delayed in many nations. As countries work to respond to measles and other vaccine-preventable diseases flare ups and regain lost ground, UNICEF and WHO, in collaborative partnerships like Gavi, the Vaccine Alliance, the Measles & Rubella Initiative (M&RI), the Bill & Melinda Gates Foundation, and many others, are bolstering immunisation systems by:
Reinstating facilities and vaccination programmes so that countries can administer routine immunisation in a safe manner to fill the gaps created by backsliding.
Assisting health care providers and local leaders in actively communicating with caregivers about the need for immunizations.
Finding communities and individuals who were not vaccinated during the pandemic, as well as identifying the gaps in immunisation coverage.
Ensuring that the COVID-19 vaccine is self-funded and well-integrated into the overall vaccination strategy so that it does not come at the expense of childhood or other vaccination services.
As part of COVID-19 recovery efforts, the implementing nation plans to prepare for and respond to incidents of vaccine-preventable diseases, as well as strengthen vaccination infrastructure.