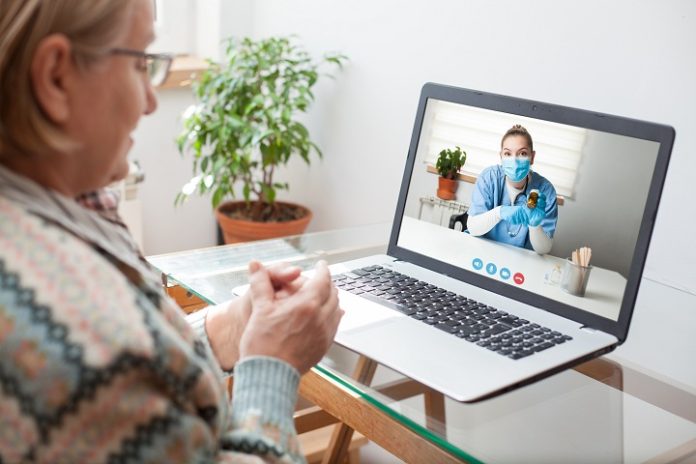 COVID-19 has been one of the catalysts for the rise of telehealth, and although there is a push to make it have a bigger role when it comes to healthcare in the years to come, just how big it is going to be remains to be seen.
A white paper rolled out by Epic Research looks at how consistent telehealth visits lead to a second telehealth or in-person visit and infers that the answer to that depends in large part on the specialty. The data was reviewed from more than 40 million specialty and 32 million primary care visits that took place between January 2022 and March 2023.
Researchers went on to find out that for most of the specialty patients, the scenario was that they would most likely have an in-person follow-up visit approximately 90 days after the in-person visit rather than a telehealth visit. Furthermore, it was mental health that saw the biggest difference when it came to follow-up visits between the initial in-person as well as telehealth visits: 10% of the telehealth visits and 40% of the in-person visits with a follow-up visit in 90 days.
As per the CMO of the research firm, this study enables them to show payers that telehealth can go on to offer something that can stand alone and must be opted for when gauging whether to pay for the telehealth visits in the future.
When it comes to primary care, there was a gap of just two percentage points that separated the follow-up visits when it came to in-person and telehealth visits. Internal medicine and also Paediatrics were more likely to end up having a follow-up visit after a telehealth visit that took place initially.
The white paper mentioned that family medicine saw an almost equivalent follow-up rate between telehealth and office visits that have an in-person follow-up in 90 days.
Outcomes arrive as lawmakers put forth their views whether expanded telehealth usage rolled out across the pandemic should continue. As of now, these flexibilities will be expiring in 2024.
As per the study, these findings go on to suggest that telehealth can continue to play a significant role when it comes to care delivery throughout specialties without having to have additional visits for many patients. That said, there may be differences within the patient populations that seek care via telehealth as well as in-person visits, like age, condition acuity, and other potential elements that may very well influence the likelihood of the requirement of follow-up care.
It is well to be noted that pain medicine, physical medicine, mental health, and rehabilitation had a minimum of a 20% higher follow-up rate post an office visit as compared to a telehealth visit. Podiatry telehealth visits, on the other hand, had an in-person follow-up visit rate of 13% higher than office visits.
Apparently, telehealth usage last year and in early 2023 was not frequent when it came to most of the specialties, with just sleep medicine as well as mental health specialties executing a minimum of 20% of the encounters by way of telehealth, the white paper confirmed.