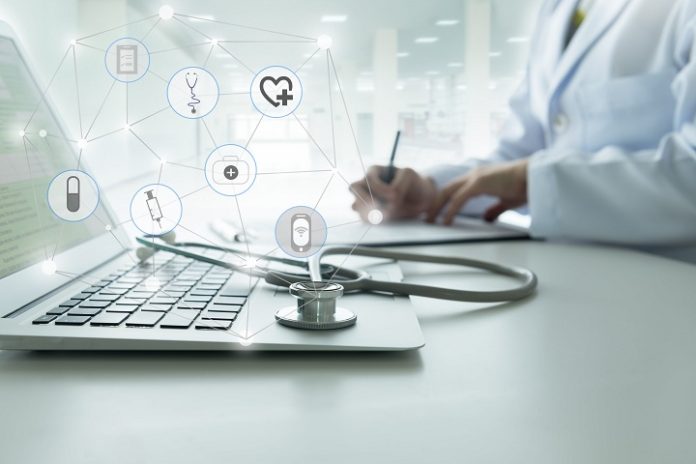 This guide offers all the important details you should know about telemedicine for physical therapy and how it works. This pandemic has taught us valuable lessons in a variety of areas, and we've also discovered the power of the "digital world," which has aided us in coping with terrible situations. Online techniques of operation were used to run the schools and institutions. Work from home possibilities have enabled people to work from their homes.

In our fast-paced world, numerous solutions have been incorporated into the medical and health sectors to make things easier and more accessible for everyone, including Telemedicine.
Before we can learn about the various aspects of telemedicine, we must first understand what it is.
What is Telemedicine?
Telehealth/Telemedicine is the distribution of health-related services and information provided via electronic information and telecommunication technologies. Telecommunication allows remote admissions which are easily accessible for long-distance medical support.
A live, virtual video meeting with your physical therapist through telehealth might be the answer. Telehealth is a popular alternative that allows patients to view and communicate with their health care professionals, including a rising number of physical therapists, from the comfort of their own homes.
Listed below are a few of the services offered by telemedicine physical professionals:
Organizing educational focus groups.
Patients are referred to other experts for extra treatment.
Texting between the patient and the doctor.
Stroke sufferers' rehabilitation.
Hand rehabilitation, orthopedic injuries, and lack of mobility need guiding motions.
Is insurance going to pay for telehealth physical therapy?
It is reliant on your insurance policy. A few insurance policies may not cover remote physical therapy at the same rate as in-person appointments. Some telemedicine programs require you to first arrange an in-person appointment before proceeding. Guidelines differ from state to state and from plan to plan.
Advantages of telehealth physical therapy:
Using technology to offer health care has several advantages, including increased efficiency, convenience, and the capacity to treat those with mobility issues or those who reside in rural areas without access to a local doctor or clinic.
Patients who are unable to travel to the clinic for routine examinations or medical advice find it highly convenient because electronic devices such as cell phones are readily available to everyone.
Wearable technology, fitness trackers, and electronic health records that collect actual information from telehealth physical therapy engagements provide the most honest information on patient progress to PT therapists.
Driving, finding parking, waiting in a reception desk, and other difficulties associated with in-person appointments are all eliminated with virtual physical therapy. When time is a major barrier to accessing much-needed PT, virtual Physical therapist may be incredibly useful
The belief that physical therapy must be done by hand and can only be offered in person has hampered telemedicine physical therapy's popularity. On the other hand, physical treatment does not have to be all or nothing. It's important to think about how telemedicine might complement but instead replace in-person physical therapy.
The virtual physical treatment adds another element of ease. Patients with dependents, comprehensive jobs, and other commitments can incorporate virtual physical treatment into their schedules more easily.
How it works:
You can enquire about your therapist if they offer the service and if not then no worries, you can choose a list of telehealth therapists available online. Several websites are offering the details and credentials of the professionals. Or you can also seek other people's recommendations that might work too.
All you have to do is:
Reach out to their website
Choose a clinician:

learn about the many types of therapists and pick the one that is the greatest fit for you.
Schedule an appointment

: Select a date and time that is convenient for you.
Fill out the intake form

: Your intake form will be emailed to you when you book.

Connect

to begin therapy after you've finished your initial visit.