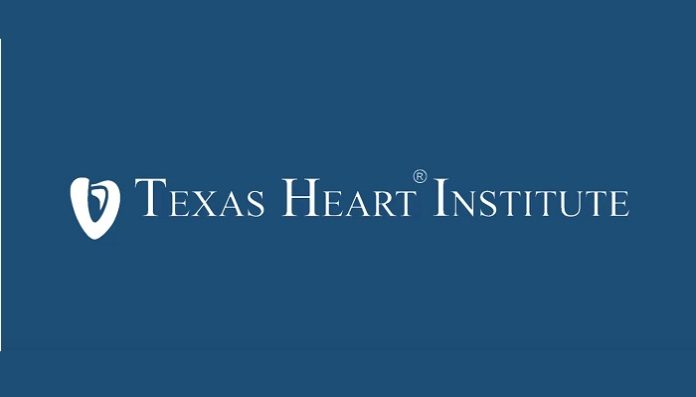 The Texas Heart Institute (THI) was awarded a prestigious four-year R01 grant from the National Heart, Lung, and Blood Institute, part of the National Institutes of Health (NIH) to develop the first fully implantable circulatory support device small enough for infants and small children. The device will be designed to stop the progression of advanced heart failure in pediatric patients, with the hope of enabling young children to live a near-normal life.
The work will be led by O.H. Frazier, MD, and co-investigators of the THI Cullen Cardiovascular Research Laboratories and will be a collaborative effort between THI and international consultants in Australia, Japan, and the United Kingdom. This pediatric-focused grant is a major accomplishment for Dr. Frazier and his team that builds upon decades of research work performed at THI. Dr. Frazier will oversee the device development and all preclinical studies and will lead a team of investigators that includes THI's Dr. Yaxin Wang and Dr. Abdelmotagaly Elgalad, as well as some of the brightest consultants in the field such as Dr. Charles D. Fraser, Jr. (USA), Dr. Katharine Fraser (UK), Dr. Nobuyuki Kurita (Japan), Dr. Chris Chan Hoi Houng (Australia), and Dr. Peter Alex Smith (USA).
Dr. O.H. Frazier, the study's Principal Investigator, is truly a living legend and is celebrated for his significant contributions to the field of mechanical circulatory support and for pioneering life-saving treatments for patients with heart failure. He has performed more than 1,200 heart transplants and has implanted more than 900 left ventricular assist devices (LVADs)—more than any other surgeon in the world. Today, Dr. Frazier serves as the Director of the Cullen Cardiovascular Research Laboratories at THI and is a Professor of Surgery at Baylor College of Medicine. For more than 30 years, Dr. Frazier has been dedicated to improving the treatment of severe heart failure and advancing heart transplantation and artificial devices that substitute or assist with the pumping action of the human heart. Dr. Frazier served on the NIH National Heart Lung and Blood Institute Advisory Committee and chaired the original committee that initiated the first federal allocation system for the distribution of hearts for transplantation. As a result of his work, Dr. Frazier is one of the top transplantation and mechanical circulatory support surgeons in the world. Throughout the 1970s and 80s, Dr. Frazier conducted experimental work toward developing an implantable LVAD. In 2011, he implanted the first successful continuous-flow total artificial heart by using two second-generation HeartMate II LVADs to replace a patient's failing heart.
Dr. Charles D. Fraser, Jr., a consultant for the study, is one of the world's leading pediatric and congenital heart surgeons and is a Trustee to the Board of THI. He has fostered the development of nationally and internationally recognized pediatric heart and lung transplant and mechanical circulatory support programs, and he is a pioneer of lifesaving first-in-human procedures and devices. Dr. Fraser serves as the Chief of Pediatric and Congenital Cardiothoracic Surgery at Dell Children's Medical Center of Central Texas and holds faculty appointments at Dell Medical School at The University of Texas at Austin, where he is a tenured professor in the Departments of Surgery and Perioperative Care and Pediatrics. Dr. Fraser's leadership has impacted more than 16,000 children and adults in need of congenital cardiac repairs and related surgeries. He has improved the surgical care of these patients with complex neonatal repairs, cardiac surgery, valve repair, and treatments for adults with congenital heart disease. In addition, he has been instrumental in the training of a new generation of surgeons.
"In the pediatric world, device development still lags behind that for adults. The reality is that children have a paucity of devices, aside from one pulsatile heart, the Berlin Heart. What we are left to do is to take adult devices and use them off-label, which is suboptimal," says Dr. Fraser.
Dr. Yaxin Wang, who brings expertise in the hemodynamic evaluation of LVADs, is a research scientist in the Center for Preclinical Surgical and Interventional Research at THI. After earning a Master of Science degree in biomedical engineering at Rheinisch-Westfälische Technische Hochschule, Germany, Dr. Wang performed her Ph.D. studies at the University of Cambridge, United Kingdom. Her doctoral research was primarily focused on the in vitro hydraulic and hemodynamic evaluation of existing LVADs. Dr. Wang's broad research interests are in cardiovascular device design and engineering. She has gained specific expertise with using mock circulatory loops (MCLs) to analyze the hemodynamic effects of LVADs on the human cardiovascular system and has used them to design and evaluate partial-support LVADs for the treatment of early-stage heart failure. A primary focus of her research has been developing an MCL that can accurately simulate the human left ventricle with appropriate physiologic responses. In the process of developing an LVAD, it is important to evaluate its hemodynamic effect on the compromised left ventricle. The MCL is widely accepted as an in vitro test platform for evaluating LVADs across a wide range of conditions to examine how the device and the cardiovascular system interact.
Although formal pump development is a well-established field with a history that dates back decades, the implementation of smaller pumps in complex fluids such as blood requires more thorough methods to adequately assess the pump performance and hemocompatibility of these new devices. Dr. Wang is an expert in this area and will carry out the hemodynamic evaluation of the pediatric NeoVAD, that will be developed with this grant. "We believe the NeoVAD will give neonates and young children another chance before they get their donor's heart," says Dr. Wang.
The following investigators will also play critical roles in this project.
Dr. Abdelmotagaly Elgalad will provide specialized expertise in developing a large-preclinical model for the in vivo investigation of the NeoVAD. Dr. Elgalad is the Assistant Director at the Center for Preclinical Surgical and Interventional Research at THI.
Dr. Katharine Fraser will use computational fluid dynamics to analyze the blood flow field in different design iterations of the NeoVAD and will use numerical models to estimate the potential damage to the blood and assist with optimizing the design to reduce this damage. Dr. Fraser is an Assistant Professor in the Department of Mechanical Engineering at the University of Bath, United Kingdom.
Dr. Nobuyuki Kurita will develop the magnetic levitation system for the NeoVAD, which is the core technology of the ultra-compact artificial heart. Mr. Kurita is an Associate Professor in the Department of Electronics and Informatics at Gunma University, Japan.
Dr. Chris Chan Hoi Houng will apply the latest hemocompatibility bioassays to the novel pump. Houng is a Senior Research Fellow in the Department of Engineering and Built Environment at Griffith University, Gold Coast, and is head of BioRheology Lab, Critical Care Research Group (CCRG) in Brisbane, Australia. CCRG is a world leader in the field of critical care research and biomedical engineering, with a focus on developing mechanical circulatory support technologies that improve outcomes for critically ill patients.
Dr. Peter Alex Smith will use his engineering experience in fluid dynamics and hydraulic design to conduct an experimental evaluation of the impeller performance of the NeoVAD. Dr. Smith is Chief Technology Officer of TYBR Health, a postoperative adhesion prevention company borne from the Biodesign Fellowship program at the Texas Medical Center. Dr. Smith has extensive experience with medical device development.
Beginning with the first implantation of an artificial heart by Dr. Cooley in 1969, THI has worked to address significant research gaps and to secure critical funding from the National Heart, Lung, and Blood Institute (NHLBI) and other government and non-government sources. The NHLBI has been a substantial source of support for THI, stimulating discoveries and enabling the translation of these discoveries into clinical practice. Although THI has a long track record of receiving funding awards from the NIH that have resulted in successful device development and productive partnerships with industry, this award is the first instance of funding granted for the purpose of developing a continuous-flow pump.
The research reported in this publication is supported by the National Heart, Lung, and Blood Institute of the National Institutes of Health under Award Number 1R01HL153538-01: "Development of a Fully Implantable Ventricular Assist Device for Neonates and Children with Heart Failure with Magnetic Levitation to Improve Hemocompatibility." The content is solely the responsibility of the authors and does not necessarily represent the official views of the NIH.
About Texas Heart Institute
The Texas Heart Institute (THI), founded in 1962 by world-renowned cardiovascular surgeon Dr. Denton A. Cooley, is a nonprofit organization dedicated to reducing the devastating toll of cardiovascular disease through innovative and progressive programs in research, education, and improved patient care.