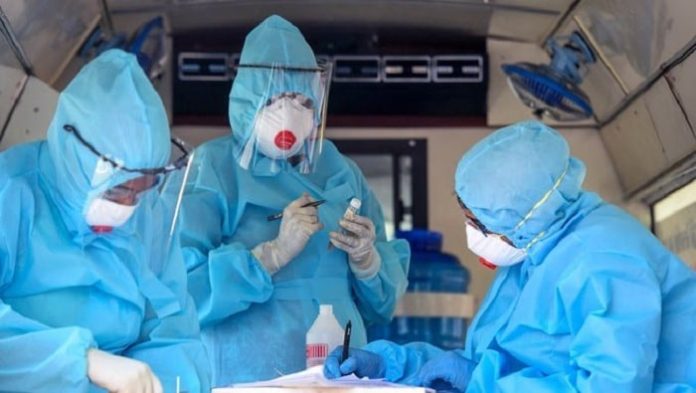 In a letter written by the American Hospital Association's President and CEO, Richard J. Pollack, to the U.S. Department of Justice Attorney General, Merrick Garland,he has requested support for legislation that would safeguard health care workers from attack and intimidation on behalf of nearly 5,000 member hospitals, health systems, and other health care organizations, clinician partners that include more than 270,000 associated doctors, 2 million nursing staff, and other care-givers, and also the 43,000 health care leaders who belong to their professional membership groups.
As mentioned in the letter, hospitals and health systems have already had solid policies in place for identifying and deterring violence against their workers for a long time. However, since the outbreak of the pandemic, violence against hospital personnel has skyrocketed and shows no signs of abating. The letter cites that during the pandemic, 44 percent of nurses experienced physical assault and 68 percent experienced verbal abuse. Richard, in his letter, further stated that these conclusions are backed up by media reports. Of the many examples, a patient recently grabbed a caregiver in Georgia by the wrist and struck her in the ribs. A nurse was slammed against a wall and bitten by a patient in South Dakota. In another incident in New York, a Thai medical student was nicknamed "China Virus," kicked and dragged on the ground, her hands bloodied and her legs bruised. The letter showcases a statement given by the President of Mercy Health Saint Mary's, Michigan in which it is apparently mentioned that their staff get screamed at, assaulted, hit, clawed, and that this is happening on a daily basis. One of the nurses from Maine goes on to say that they were hit, strangled, pushed, kicked, spit on, and hit in the head. 
The letter mentions that workplace violence has far-reaching implications for the healthcare system as a whole. Not only does workplace violence and intimidation harm healthcare employees physically and mentally, but it also makes it difficult for nurses, doctors, and other clinical personnel to give superior patient care. When nurses and doctors are fearful of their personal security, preoccupied by noisy patients and families, or scarred from previous violent experiences, they are unable to give focused treatment. Furthermore, violent interactions in healthcare facilities eat up important resources and can cause other patients to wait even longer for a cure. Workplace violence has been shown in studies to lower positive patient outcomes and employee productivity, as well as raise the risk of adverse medical outcomes.
Assaulting or intimidating medical practitioners is no longer acceptable as "part of the job." Richard says that this unacceptably bad condition and necessitates federal intervention. He mentions that the DoJ took quick action last year to combat the surge in violent behaviour on commercial planes by asking US Attorneys to pursue prosecutions where airline staff were assaulted by passengers. He was reminded of this statement released by the authorities during that time: The Department of Justice is dedicated to using its capabilities to do its part to stop violence, intimidation, threats of violence, and other criminal activity on commercial aircraft that jeopardises the safety of the passengers, flight crews, and flight attendants; is what was written in black and white by the DoJ. As one knows, strict enforcement provides a safe travelling atmosphere, dissuades violent behavior, and guarantees that offenders are held accountable, reads the letter.
The letter opines that the Department of Justice owes the nation's healthcare employees the same safeguards and devotion. Unfortunately, no federal legislation serves to protect healthcare employees from the significantly higher rates of violent crime that they face. As a result, they urge support for legislation modelled after 18 U.S.C. 46504 that would provide similar rights to those already available to flight crews and airport employees. Concluding the communication, Richard reiterated that Merrick Garland, the Attorney General of the US DoJ, to whom he was writing, has upheld the Justice Department's commitment to safeguard the American people from violence and threats of violence ever since he took office. The American Heart Association salutes his unwavering dedication to making society safer and they hope to work with him to ensure that hospitals and health systems, which are critical pillars of these societies, may concentrate on caring for their patients without fear of violence against their personnel.