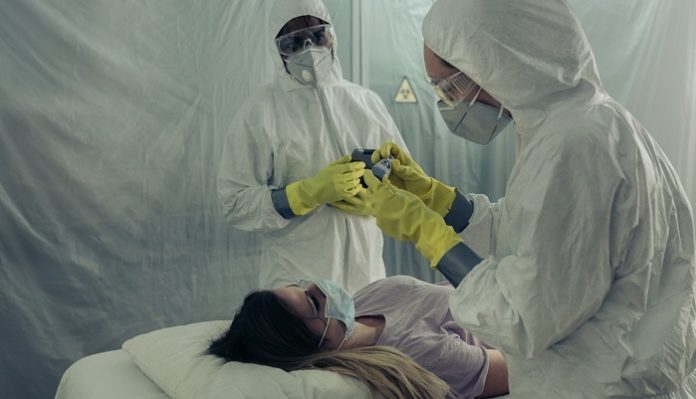 Hospitals are medical institutions that treat a wide range of mild and severe diseases, illnesses, and bodily function concerns. They also provide therapeutic care, sickness prevention information, and promote the overall well-being of people.
The rise of the coronavirus pandemic has heightened the importance of healthcare and changed the way hospitals are run. Governments worldwide are turning to a military-style field hospital setting to help medical institutions deal with the inflow of COVID-19 patients. These improvised infirmaries may be seen in several locations, including stadiums, open areas around prominent institutions, and parking lots.
What Is A Field Hospital?
A field hospital is a temporary or mobile medical unit that treats casualties on the spot until they can be safely moved to more permanent health centers. This concept, which originated from military medicine, has been expanded to disasters and other emergencies (for example, the Mobile Army Surgical Hospital, or MASH). It has a medical team equipped with mobile medical equipment and, in contemporary times, a large shelter that can be quickly installed near the source of casualties.
In a city, the field hospital is usually located in a prominent and easily accessible structure. The mobile medical equipment is frequently placed in a standardized container in the case of an airborne building, and the container is then utilized as shelter. A field hospital is more significant than a temporary aid station but less extensive than a permanent military hospital.
There are three kinds of field hospitals that are commonly used today, these are:
Internal Care Units (ICU) for Patients with Severe Cases of Covid-19
In some locations, the ability to swiftly develop extra critical care capacity has been significant. Especially in the first and most impacted areas, there was little time to prepare, and ICU capacity was soon exceeded (or expected). For example, the military field hospital in Mulhouse, France, and the Fiera Hospital in Milan, Italy, have helped ensure patients receive the treatment they require.
Post-Covid Patient Shelters
These institutions are for Covid-19 patients who no longer require critical care but are unable to return home. These facilities are more adaptable than hospitals intended to offer urgent care. They help avoid some ICU field hospitals problems, like higher staff needs and risk transfers. They also aid in the alleviation of discharge bottlenecks, allowing current hospitals to free up space.
Quarantine Facilities
It was first done in China, where hospitals have isolated all mild to moderate cases of Covid-19 in separate facilities. It helps to distinguish those individuals who tested positive from those who didn't. If patients' health worsened, the facilities employed regular monitoring and quick referral processes to move them to existing hospitals.
How Does It Work?
To monitor the health of COVID-19 patients and assess those who are showing symptoms of the virus, field hospitals are set up in specific locations near hospitals. They're outdoor structures similar to tents that provide extra space for patients and hospital staff. Most of the time, they're set up to give space for healthcare units such as:
Operating rooms
Prep units
Admissions or triage rooms
Patient wards
Laboratories
Pharmacies
CT scan and radiology units
Sterilization Unit
Emergency rooms
The primary characteristic of these buildings is to provide quick deployment and urgent medical treatment for medical, private organizations, and the military. However, the quality of care varies depending on the role.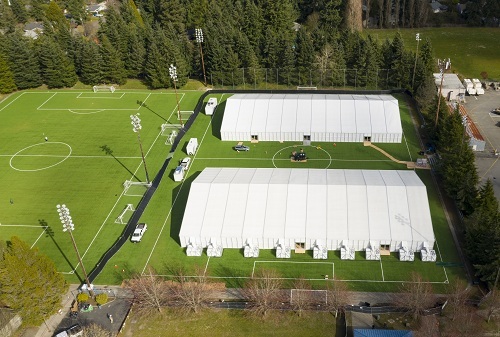 Benefits Of Field Hospitals Today
Field hospitals are life-saving innovations that have increased importance, especially today. They have helped healthcare providers in many ways, including:
Providing Fast and Proper Patient Isolation


Field hospitals can easily set partitions that can be used in healthcare systems to separate patients with coronavirus and prevent the virus from spreading to healthy people and front-line medical personnel. It can also be set up within time, an excellent asset for the increased number of individuals who require medical attention.

Giving Additional Space for Patients and Healthcare Providers.


They provide additional field space to hospitals currently overwhelmed with coronavirus patients, allowing them to avoid overcrowding. It also permits the medical institution to recruit more staff to deal with the COVID-19 outbreak more effectively. It can also add additional space for medical equipment like stethoscopes, syringes, microscopes, and personal protective equipment (PPE). Since healthcare providers may sometimes do longer working hours, it can give them quiet rooms for their lunch and nap breaks.

Helps Maintain the High Standards of Medical Care for Patients.


With the ongoing fight against the COVID-19 virus, field hospitals provide an excellent support experience for suffering and recovering patients. It's crucial as it allows them to get similar medical treatment with those admitted to permanent medical institutions. It's also a big help for rural areas without large hospitals, as patient isolation can take up larger spaces.
The Takeaway
Field hospitals are essential structures for the 'new normal' of society after the onset of the coronavirus. It plays a vital role in patient and staff housing, medical care units, isolation units, etc. The availability of easy-to-set-up buildings can be crucial as far-flung areas would need access to proper medical care. Overall, the existence of field hospitals has been essential towards providing universal healthcare for today's society.