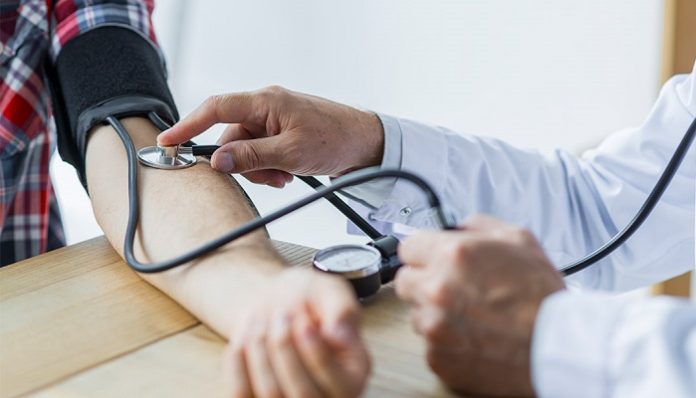 Taking care of our physical well-being is something that each and every one of us should prioritize. After all, our health is a fundamental part of enjoying life and keeping up with our daily responsibilities. One easy way to make sure we stay on top of our physical fitness goals? Regular checkups! Whether it's the dentist or the doctor, getting an annual health exam keeps us aware and in charge of any potential medical issues before they become problematic.
1. Early Detection
The old adage "an ounce of prevention is worth a pound of cure" has never been more true than with regular health checkups. By scheduling yearly visits, you can catch any issues before they become serious, and this often makes it easier and less expensive to address them. Also, you need to research a health screening provider beforehand to make sure you receive the best care and treatments for your needs. It's important to seek out a high-level professional in the field and make sure they have the necessary certifications.
2. Prevention is Key

Preventive care is key to maintaining good health and catching issues early. Regular check-ups allow your doctor to detect any potential problems before they become serious illnesses. Many conditions, such as high blood pressure or diabetes, can be treated more effectively when caught early on. Your doctor can also provide you with medical advice that can keep you healthy and help prevent future problems from occurring. For example, your doctor may suggest lifestyle changes like exercising regularly, eating healthier foods, or quitting smoking. It's important to follow these recommendations in order to stay healthy and reduce your risk of developing chronic diseases later in life.
3. Keep Track of Your Health Records
It is important to keep track of your medical history for a variety of reasons. This includes having records readily available for emergency situations, being able to effectively communicate with doctors about current and past conditions, and being aware of any changes in your health over time. Keeping all of your health information organized will help you stay on top of preventive screenings, vaccinations, and other medical needs. To make sure you don't forget or lose any important documents, create a folder that contains copies of test results, lab reports, medication lists, and other relevant documents.
4. Mental Health is Important Too
Mental health is just as important as physical health, but it's often overlooked. When going to the doctor for a regular checkup, make sure that you spend some time talking about your mental health. A medical professional can provide resources and referrals for mental illnesses such as depression or anxiety, both of which are treatable conditions. They may also be able to screen for behavioral or cognitive issues such as dementia. Having open conversations with your physician is key to maintaining good mental health, no matter how old you are. Take the initiative and become an active participant in your own healthcare!
5. Develop a Healthy Relationship with Your Doctor
Having a healthy relationship with your doctor can be essential to getting the best care possible. Making sure that you are comfortable talking openly and honestly with your doctor is key to developing this kind of relationship. When it comes to understanding tests, treatments, and medications, ask as many questions as you need to feel empowered and informed about your own health. Taking an active role in caring for yourself will ensure that you receive the highest quality of care. Having trust in both yourself and your doctor is a crucial part of staying healthy.
6. Get to Know Your Family's Health History
Knowing your family's health history is an important part of understanding your own risk factors and managing your overall health. Ask your parents, grandparents, aunts, and uncles about their medical history and any chronic diseases that may run in the family. This can give you a better idea of what medical issues to look out for as you get older. Additionally, it is also important to take note of anything unusual or hereditary traits such as baldness or nearsightedness as these might be genetic indicators that could increase your risk for certain illnesses.
Regular health check-ups are essential for monitoring your physical and mental well-being. By making regular appointments with your doctor, keeping track of medical records, being mindful of your mental health, developing a healthy relationship with your doctor, and getting to know your family's health history, you will have the knowledge and tools necessary to stay on top of your health. Taking an active role in managing your own health can be the best way to ensure a long and happy life!