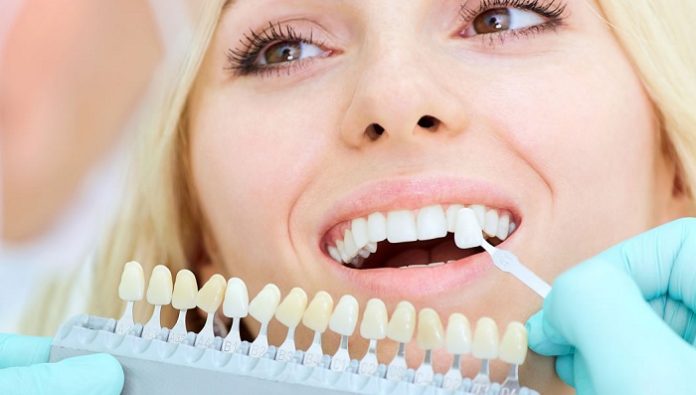 Providing health care in the United States is quite expensive. The Bureau of Labor Statistics stated that healthcare spending accounted for more than 8.1% of gross yearly household expenditures. As consumers, dental customers are progressively putting a higher value on the quality of treatment they get for their money, which has led to the emergence of luxury dental care. The dental experience has evolved significantly from the one-size-fits-all dentist facilities of the past, with anything from TVs to keep patients entertained during their appointment to massage exam chairs. Even the best orthodontists in the US have begun to embrace these trends.
As a result of increased competition in the healthcare market, providers have emerged to make dental appointments more convenient and pleasant. Complimenting conveniences such as online appointment scheduling are indulgences that make the whole visit less stressful. It's only fair that you should get the level of care that you expect to be provided for your money. Some of the current trends that are affecting the dentistry sector include:
Having a Well Equipped and Holistic Clinic
According to Focus for Health, holistic dentistry is a kind of alternative dentistry that is prevalent in many areas of the globe. Holistic dentistry has gained appeal in recent years, particularly in forward-thinking cities. In fact, some of the best dental facilities across the country now have well-equipped and all-in-one clinics which make it difficult to choose the best orthodontist in your area. No wonder several patients prefer holistic dentists because they treat the complete human body, not just the mouth.
A rising number of dentists have begun to provide holistic dental treatments, which consider the full person, including the mind and body. An allergy, chemical sensitivities, or auto-immune deficiencies are all examples of conditions that might lead to a patient requesting a comprehensive approach to their care. Comprehensive dental treatments include the safe removal of metal fillings, which may be problematic for certain individuals due to their metal sensitivity and the prevention and treatment of bite issues.
Virtual Planning and Consultation
Waiting on hold as a receptionist checks the appointment book is a thing of the past. Many dental clinics now provide customers with easy online scheduling options, allowing them to secure appropriate appointment times for their hectic schedules and avoid waiting in line. Several dentists now provide virtual consultations, in which patients may upload a picture of themselves, describe the kind of work they'd want to have done, and obtain individualized treatment alternatives in the process.
Using Massage Chair Rather Than the Traditional Dentist's Chair
Thanks to the massaging dental chair, patients may relax and enjoy a spa-like experience while receiving dental treatment. For the first time, a dentist may provide patients with a high level of comfort and relaxation by using a chair equipped with a vibration-free massage system that targets the lower and upper back. The fact that many patients suffer from dental anxiety has prompted several offices to experiment with alternative dental chairs, such as massage chairs, or to provide patients with pre-and post-treatment treatments that include massages.
Spa-like environments have been gaining in popularity for some years. Still, dental professionals are now seeing directly how spa services encourage patients to return for more frequent appointments to the dentist. Dental issues are less likely to occur in the future in individuals who maintain a regular schedule of dental appointments, making it a win-win situation for both patients and dental professionals alike.
Entertainment for VIP Patients
The use of televisions at the dental office, which was formerly reserved for children, is now becoming more popular with adults. A welcome diversion has been shown to alleviate anxiousness, and many dental offices now provide separate TVs for each patient, allowing them to watch a movie of their choice. This kind of little comfort in the dentist chair may make the difference between a stressful and a comfortable appointment.
Superior Quality Finishes
Luxury finishes like marble, wood, and stone have been popular choices for high-end clinics for many years. Several contemporary dentistry clinics feature interior design ideas that wouldn't appear out of place in a five-star hotel or spa setting. And, because of the wide variety of materials available today, it is even simpler to create the appearance of genuine marble or wood at a lesser cost and with less upkeep.
Vibrant Color Schemes
Numerous customers are incorporating more of their individuality into the design of their clinics, which includes the use of vibrant colors and humorous artwork. Once upon a time, bright colors were thought to be unattractive in clinics, with subdued tones taking precedence over the more upbeat tones. On the other hand, bright colors may create a welcome and pleasant atmosphere while still putting patients at rest when they are applied appropriately.
Conclusion
A growing number of clinics are now offering face beauty treatments, making a trip to the dentist more than just a required dreaded obligation. Dental practices increasingly collaborate with beauty clinics to provide patients with a more aspirational experience. We are rapidly approaching the point when a trip to the dentist is no longer something to be endured but rather something to enjoy.