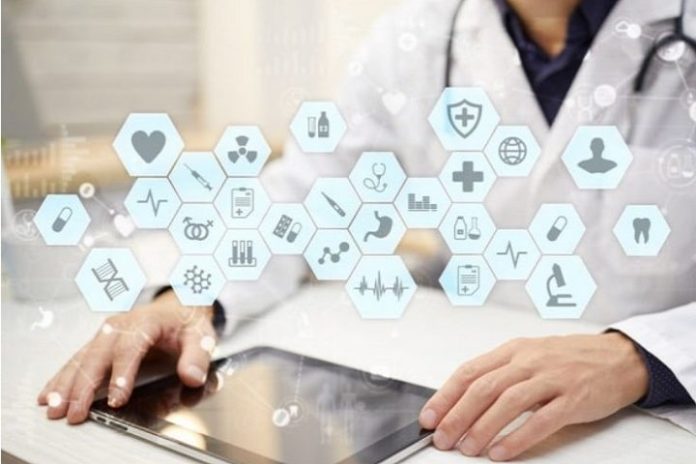 The U.S. healthcare system is in trouble. Although the COVID-19 pandemic drew national attention to healthcare in America and helped people see the value in the systems put in place, it also caused dramatic setbacks and losses.
Closed clinics, cancelled elective surgeries and an overall lower patient volume resulted in $202.6 billion in revenue losses between March and June, with an additional $120.5 billion in losses expected until the end of 2020. This brings the expected total of lost revenue in 2020 to $323.1 billion.
These figures are staggering, and they could dramatically impact access to, and quality of, care for individuals across the U.S. Unfortunately, as the country experiences a second—and larger—surge in COVID-19 cases, more healthcare appointments could be cancelled, leading to an erosion of public trust in the healthcare system. In order to increase the quality of patient care, healthcare providers must regain lost revenue with creative, technology-driven solutions.
Decrease missed appointments
One of the biggest factors in healthcare losses are missed appointment times. Appointment no-shows cost the U.S. healthcare system more than $150 billion a year, and can cost individual providers $200—and 60 minutes—per unused time slot. In an effort to make up for lost revenue, ensuring that patients show up for scheduled appointments will be essential for healthcare providers. A simple way to do this is to meet a patient on their terms.
Typically, appointment reminders come in the form of emails or phone calls to patients. If a patient is away from their home, these reminders can be difficult to access. Switching to services that allow for text message reminders can increase the rates at which people will actually read those reminders.
Surveys have shown that SMS text message open rates are as high as 98 percent, whereas email open rates are around 20 percent. They are also more convenient, as they can be accessed and read anywhere. By switching to text messages, appointment reminders are less likely to be missed, reducing the rate of no-shows and increasing revenues.
Unfortunately, reminders may not work for everyone; there could be last minute changes, causing a patient to miss their appointments. That's why it's important to plan accordingly. This can be done by integrating walk-in appointments with regularly scheduled appointments. Most consultations are scheduled for around 30 to 60 minutes, yet many issues can be solved in less time. These extra minutes, along with the extra time from no-shows, can be used to take walk-in patients. Scheduled appointments remain a priority, but time and money can be made up by accepting walk-ins as well.
Expand access
Unfortunately, access to healthcare services still remains a barrier across the country. According to a study, 3.6 million people in the U.S. cannot obtain medical care due to transportation barriers. During the height of the pandemic, these issues were addressed with telehealth and virtual appointments. To increase revenues, expand access to healthcare and improve patient care, doctors need to consider continuing these services even after the pandemic is under control.
By integrating video conferencing tools and increasing patient satisfaction by using video call-back queues, patients can receive the same quality care no matter where they are. Video call-back queues allow individuals to join virtual waiting lines for their appointments. After joining, they can hang up to complete their own tasks or enjoy their day.
They receive timely text updates about their place in line and expected wait time. Once it's their turn to be served, they can go online to see the doctor. This reduces the barriers caused by lack of access or transportation issues, and it can improve patient care and satisfaction by allowing for timely appointments.
Improve service
People don't enjoy waiting in lines, especially for scheduled appointments. Unfortunately, this has become a common occurrence for patients. Typically, people need healthcare because they are sick, and sitting in a crowded waiting room can heighten anxiety, especially during a pandemic. Virtual queue management systems can help mitigate these problems.
Queue management systems allow patients to wait for care from the comfort of their own home—or while they go about their day—instead of staying in a waiting room. They receive updates on wait times and will be notified when it's their turn to see a doctor. If they are delayed, they can move back in the line for a little extra time, instead of losing their place entirely. It also allows healthcare providers to manage lines and redirect patients to nearby locations where wait times are shorter. By decreasing wait times and improving the waiting experience, crowded waiting rooms can be avoided and patient satisfaction can be increased.
Another simple way to improve service is to provide flexible scheduling options. Although 77 percent of patients think that the ability to book, change or cancel appointments online is important, only 2.4 percent of appointments are self-scheduled by patients. By giving the power of scheduling to the patient through online services and flexible scheduling apps, people will be empowered to take control of their health. It can also help to decrease missed appointments as they can choose and change their appointment times.
Recovering from the pandemic
Patient care should always be a priority for healthcare providers. But with high revenue losses, the healthcare system may be forced to close clinics or reduce availability of appointments. This will increase barriers for access and decrease patient care, which could have a dramatic impact on human health.
Technology and data-driven solutions can help hospitals and clinics begin to recover by allowing for safe and accessible healthcare. Not only is this important to help recover from the pandemic, but it will be important for improving public trust in the U.S. healthcare system.