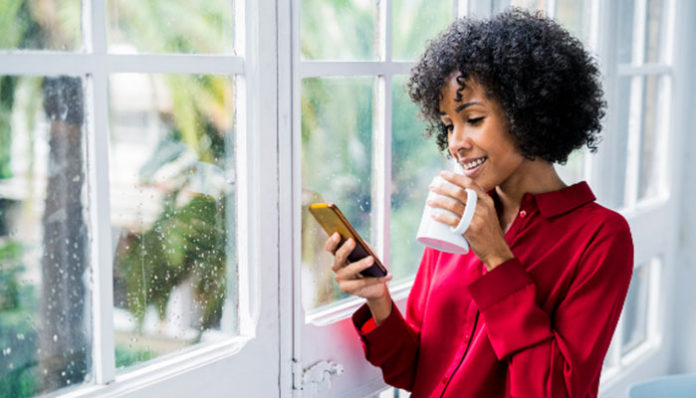 According to a study by cybersecurity and VPN startup Surfshark, roughly half of period-tracking apps analysed utilised or shared data for third-party advertising. The evaluation looked at 20 popular Apple App Store apps and ranked them according to the quantity and importance of the information they gather. For example, an app gets one point for data that isn't connected to a user's identity, such as app crash information, and three points for information that can track users across many websites, such as user ID. It also increased the number of points awarded for data collection for third-party advertising.

9 shared data for advertising purposes, while 10 gathered coarse location data, which cannot be traced to a precise address but can provide more accurate localization. Data from photo and video libraries was acquired by eight apps. Overall, Eve, Glow, and Ovia were found to capture the most potentially sensitive data, while Apple's Cycle Tracking and the Life app were found to collect the least.
WHY DOES IT MATTER?
According to the cybersecurity firm, much of this data isn't required for the applications to operate, as the lowest-ranked applications still function for consumers. In a statement, data researcher at Surfshark, Agneska Sablovskaja, said that many users accept to give their personal details without thinking how their data will end up."
In their research, they discovered that 17 of the 20 period-tracking apps captured possibly one or both health data or sensitive information, such as information regarding a woman's reproductive health or pregnancy. Third-party advertisers, data miners, or even government entities may receive this information from tech businesses and apps. It's critical to do the homework before installing anything to the phone because it could be more dangerous than beneficial.
THE EXPANDING TREND
In the wake of a leaked Supreme Court draft judgement that would overturn Roe v. Wade, privacy and security worries concerning women's health applications has intensified in recent weeks. Data acquired in period-tracking applications has sparked fears among some security experts that it could be used to penalise someone seeking an abortion.
Surfshark's findings matched those of a research published earlier in June in JMIR that looked into cycle-tracking applications and other women's health aids. It discovered that 20 of the 23 apps examined exchanged data with third parties, with only 16 displaying a privacy policy and 12 requesting user authorization. Three apps started collecting data without asking for permission.