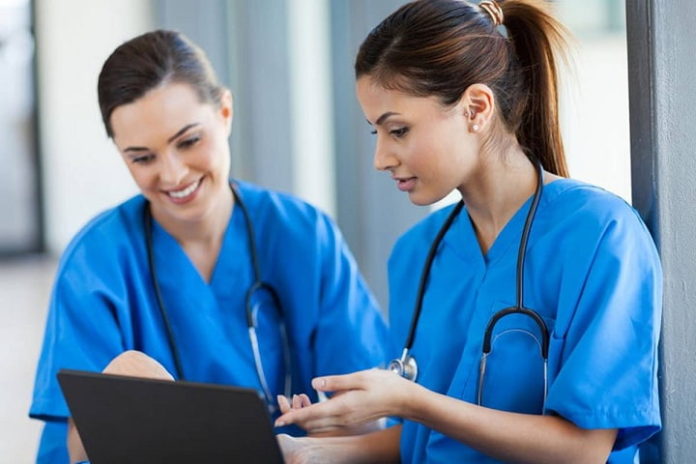 TimesPro has partnered with IFAN Global and Jobizo to utilise nurses of National Health Service (NHS) Hospitals to provide cutting-edge skill sets and placements in the United Kingdom.

The nurses will be trained and assigned to hospitals within the NHS Group of Hospitals after receiving the Certificate in Occupational English for Nurses. The government-run NHS hospitals are well-known organisations that will give Indian nurses the platform to change directions in their careers while taking advantage of a stimulating and entrepreneurial work environment and competitive pay to improve their quality of life. Nurses can expect $23,949 per year (Rs. 23,85,650 approx. on Rupee conversion).
The intensive four-month Certificate in Occupational English for Nurses curriculum will give nurses the tools they need to seamlessly adapt to and fit into the working environment in the UK. Through the use of its cutting-edge Interactive Learning (IL) platform and Direct-to-Device (D2D) delivery method, TimesPro will assist the candidates in developing the necessary skill sets to pass the IELTS or OET examinations. They will receive instruction and counselling from qualified instructors with more than 20 years of expertise throughout the programme. Together with Jobizo, TimesPro will offer training for passing the CBT and assistance with NMC registration and evaluation.
"The hospitality industry will witness phenomenal growth as India emerges as a preferred tourist destination and attract millions of international and domestic visitors. The Certificate in Hospitality and Hotel Management, launched by TimesPro in collaboration with The Job Plus and The People Network, will provide learners with skills that resonate with the changing industry requirements and employment opportunities across leading organisations", shared Anish Srikrishna, CEO, TimesPro speaking on the strategic partnership.
"We aim to formalise the Indian gig economy by revolutionising the healthcare industry and simplifying processes for recruitment in hospitals, nursing homes, overseas ventures, etc. Our professional services will provide highly skilled personnel for our workforce and improve employability in the sector. The association with TimesPro and IFAN Global is the perfect platform for our nurses who will get employed across various National Health Services Hospitals in the United Kingdom", shared Naveen Trehan, Co-Founder & Chairman, JOBIZO.