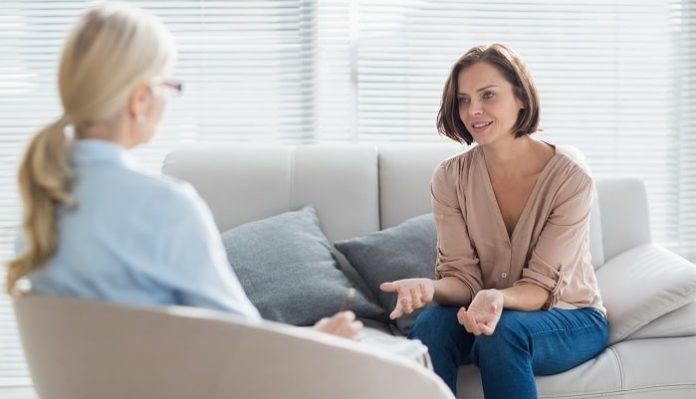 Counseling is a talking therapy that consists of a trained counselor listening to you and assisting you in searching for ways to address emotional and mental health issues. At times, the term 'counseling' is used to connect to talking therapies in general, yet counseling is also a kind of therapy in its own right.

Counseling is usually goal-focused, meaning a patient may visit a counselor to do things with goals in mind to address mental health, overall wellness, educational milestones, or career. For instance, counseling can help if you're having issues with your marriage. You can choose to undergo marriage counseling to improve your relationship with your spouse. Likewise, it can help you if you have challenges handling stress and want someone to guide you on the tools you can to deal with it.
Altogether, if you're thinking about counseling, know that it's normal if you may be unsure and lost about what to look forward to. The decision to undergo counseling can seem daunting but can also be incredibly beneficial. This guide will tackle some information about counseling to help you prepare as you book your first counseling session. Read on.
Counseling Vs. Therapy
Although therapy and counseling are usually used synonymously, note that psychotherapy and counseling vary. Counseling concentrates on helping individuals deal with particular problems, such as stress management and addiction. The emphasis might be on solving issues, such as knowing certain methods to cope with or deal with such areas one has a problem. Additionally, counseling is usually short-term compared to therapy.
On the other hand, psychotherapy is done for a more extensive time and is designed for a wider array of problems. The theory behind the therapy is that people's patterns of thought and behavior impact how they interact with the environment surrounding them. Generally, its objective is to assist them to equip themselves better to handle stress and become more knowledgeable about the behavior that might hinder them from attaining personal goals. This also helps them better manage thoughts and responses to challenging events and circumstances.
Overall, depending on your needs, you can contact counselors or therapists in Idaho Falls or your local area if you're seeking assistance and help to deal with your issues or want to improve your overall mental health and well-being.
Types Of Counseling
There are various types of counseling. The one for you will depend on your distinctive objectives and needs. Here are some of the types of counseling:
The humanistic type of counseling relates to the belief that every person is distinct and has room to mature emotionally and psychologically. Instead of concentrating on life events, humanistic methods assess how an individual undergoes those events and, in turn, examine how those experiences lead them to what feelings.
Cognitive counseling, like acceptance and reality counseling, focuses on closing the gap between the patient's thinking and reality. It's assumed that when what one thinks and what is real are dissimilar, it leads to issues with one's mind and emotions. Cognitive counselors test these thought patterns and attempt to make them in sync with what's real so that the person involved can accurately address their issues.
Come from the notion that your emotional issues stem from undealt, generally unconscious conflicts that usually originate from childhood. The objective of psychodynamic counseling is for you to be aware of and better control these emotions by sharing your past experiences.
This type of counseling assumes that what one thinks, feels, and does is built and affected by social structures. Since the pressure of society is what's concentrated, systemic counselors examine an individual's challenges in connection with the part they play in their households and social networks.
How Counseling Is Done
Counseling is a process that suggests an implicit meaning of a progressive movement going to an ultimate conclusion. As such, the counseling process can comprise a series of steps that the counselor and the client traverse.
1st Stage: Initial Disclosure-Relationship Building: The first stage involves the counselor building a relationship with their clients and engaging them to face issues that directly impact them.
2nd Stage: In-Depth Exploration (Problem Assessment): While the client and the counselor are creating a relationship, the process of assessing problems happens. This step consists of gathering and categorizing information about the client's life situation and the causes of why they opt to have counseling.
3rd Stage: Commitment To Action (Goal Setting): Putting down goals is essential to the success of the counseling. It consists of committing to a set of conditions, a way of doing things, and a result.
4th Stage: Counseling Intervention: There are varying perspectives regarding the right action an ideal counselor should take with their clients. This depends on the theoretical positions that the counselor is taking. For instance, the person-centered approach recommends that the counselor becomes involved instead of intervening by focusing on the relationship. On the other hand, behavioral counseling tries to institute activities that assist in changing behaviors.
5th Stage: Evaluation, Termination, Or Referral: For a counselor who's just starting, it's hard to think of ending the counseling process. The reason is they're more concerned about the beginning of the process. Yet, all counseling is geared towards successful termination. Termination of the process should be done sensitively, with the client becoming aware that it will have to stop soon.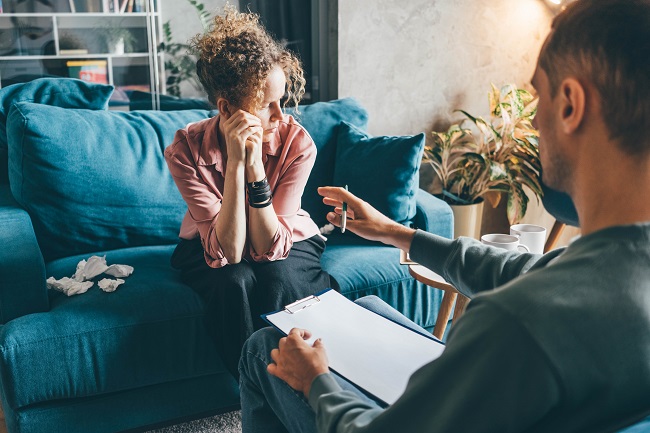 Tips On How To Choose A Counselor
Choosing the right counselor is vital as it's crucial for your recovery. The right counselor may help you improve your emotional and mental health. However, with numerous licensed professionals available, choosing the right one may be challenging. To help you, here are some tips for choosing the right counselor:
Get Referrals: Begin by listing possible counselors you'll choose. Seek referrals from your primary doctor. You can also add more potential counselors to your list by asking friends, family members, and other healthcare providers.
Check The Counselor's Experience: One of the most crucial factors to consider is their experience. This is because you are more likely to attain better outcomes if your counselor has adequate experience with a specific field or condition. As such, know if the counselor finished training in areas tied to your case. Also, clarify how many people with the same situation or issue as yours have been addressed by the counselor.
Find An In-Network Counselor: Your insurance coverage is of practical interest. To get the most benefit from your insurance and spend the least money on your counseling, you may have to opt for an in-network counselor. This way, your sessions and fees will be paid by your insurance provider, saving you money.
Check The Counselor's Credentials: One essential factor to note is their licensure. It shows that the counselor has the proper training, experience, and skills to offer counseling services. In addition, also clarify that the counselor has no record of malpractice claims or disciplinary actions.
Consider The Counselor Client's Review: Knowing feedback for certain counselors can offer you some background into their approach, along with how their practice is done. You can become informed about how much time the counselor gives to their clients, how trusted the counselor is, and how well they respond to questions.
What To Look Forward In Your First Counseling Session
A counseling appointment may be intimidating. However, it is vital to be calm and aware that feeling nervous is normal, particularly if you don't know what to expect in your first session. To guide you, here are some things you can expect in your first counseling session:
Your counselor will get to know you
You and your counselor will discuss the reasons why you've chosen counseling
You may have to share the challenges you have and your symptoms
You may need to be as honest and open as possible
How To Prepare For Your First Counseling Session
By getting ready for your first session, you can limit your nervousness about starting counseling. That said, here are some recommendations on how to prepare for your first counseling session.
Organize your thoughts
Know why you're seeking counseling
Ask questions
Be open and honest
Have a self-reflection before and after your session
Go easy on yourself
Be on time for your appointment
Wrapping Up
Counseling is where one addresses a specific problem for a particular amount of time through the help of a counselor. Some ways it helps are for a person to heal from past traumas, handle difficult life circumstances, and learn new skills. Additionally, different counseling exists, and choosing the right one will be based on one's personal needs and objectives. Moreover, when choosing a counselor, it's crucial to consider their experience, credentials, and patient review and check if they're part of your insurance coverage.
Overall, counseling can be suitable for people who aren't diagnosed with a particular mental health issue yet are facing challenging and difficult life situations. It's ideal for everyone in need, as long as one actively participates in the sessions and shares all that needs to be shared.