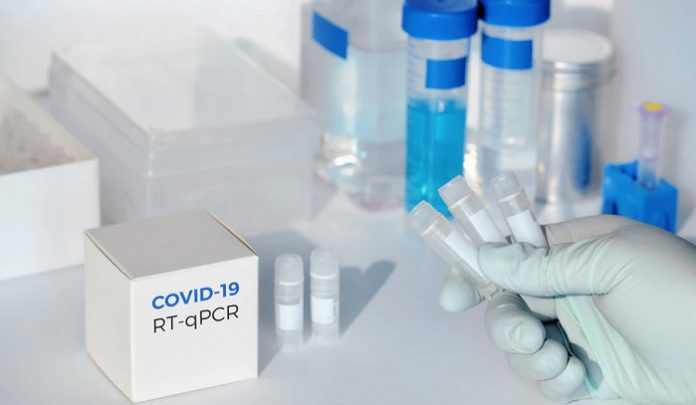 Todos Medical Ltd., a commercial in vitro diagnostics company focused on the development of blood tests for the early detection of cancer and neurodegenerative disorders, as well as antibody and PCR tests for COVID-19, announced that it has entered into an exclusive distribution agreement with Gnomegen LLC for the distribution of its digital and quantitative polymerase chain reaction (Digital PCR and qPCR) COVID-19 testing kits in North America, Europe, Southeast Asia and Latin America.

In addition, the Company announced that Gnomegen's qPCR test received Emergency Use Authorization ("EUA") from the US Food & Drug Administration (FDA) diagnostic test for COVID-19 on May 8th, 2020. Further, the Company announced that it has completed validation testing for the Gnomegen qPCR reagents and is now entering preparations to commercially launch the test in the United States through its partner CLIA lab.
On April 15, 2020, CMS increased its payment rates for High-Throughput SARS-CoV-2 diagnostic tests that use high-throughput technologies allowing for increased capacity and faster results to $100 per test. A High-Throughput testing lab can process at least 200 specimens per day using "highly- sophisticated equipment that requires specially trained technicians and more more-intensive processes to assure quality," according to CMS. Todos expects that its CLIA lab partner will be able to process up to 2,000 tests per day with existing equipment, and can ramp up to 7,000 tests per day over the summer of 2020.
"Todos Medical has been positioning itself as a distribution partner to testing labs throughout the world, including high-complexity CLIA labs here in the United States, by securing stable access to large quantities of high quality Digital PCR and qPCR reagents, RNA extraction reagents, RNA sample collection kits, automated RNA extraction machines and validated point-of-care fingerprick antibody tests that are currently authorized to be run in a high-complexity CLIA lab environments," said Gerald Commissiong, President & CEO of Todos. "We believe that in order to achieve the testing capacity required to address COVID-19, it is important for labs transitioning into COVID testing to have access to quality materials and supplies, and to be able to do both antibody testing and PCR testing. We will have access to potentially over 2 million extraction kits per week based on existing contracts with our existing suppliers, and now that we have an EUA-approved qPCR product we can begin to market a full solution to labs in the US and abroad so that they can meet the demands of the market as it matures heading into the summer of 2020."
About the SARS-CoV-2 Coronavirus (COVID-19)
Coronaviruses are a family of viruses that can lead to respiratory illness, including Middle East Respiratory Syndrome (MERS-CoV) and Severe Acute Respiratory Syndrome (SARS-CoV). Coronaviruses can be transmitted between animals and people and evolve into strains not previously identified in humans. On January 7, 2020, a novel coronavirus (SARS-CoV-2) was identified as the cause of pneumonia cases in Wuhan, Hubei Province of China, and additional cases have been found in a growing number of countries worldwide. COVID-19 is the disease caused by SARS-CoV-2.
About Todos Medical Ltd.
Headquartered in Rehovot, Israel, Todos Medical Ltd. engineers life-saving diagnostic solutions for the early detection of a variety of cancers. The Company's state-of-the-art and patented Todos Biochemical Infrared Analyses (TBIA) is a proprietary cancer-screening technology using peripheral blood analysis that deploys deep examination into cancer's influence on the immune system, looking for biochemical changes in blood mononuclear cells and plasma. Todos' two internally-developed cancer-screening tests, TMB-1 and TMB-2, have received a CE mark in Europe and are currently in a pre-commercial study with its distribution partner Orot+ (a division of Luces-Orot). Todos recently entered into an exclusive option agreement to acquire U.S.-based medical diagnostics company Provista Diagnostics, Inc. to gain rights to its Alpharetta, Georgia-based CLIA/CAP certified lab and Provista's proprietary commercial-stage Videssa® breast cancer blood test. The transaction is expected to close in the second quarter of 2020.