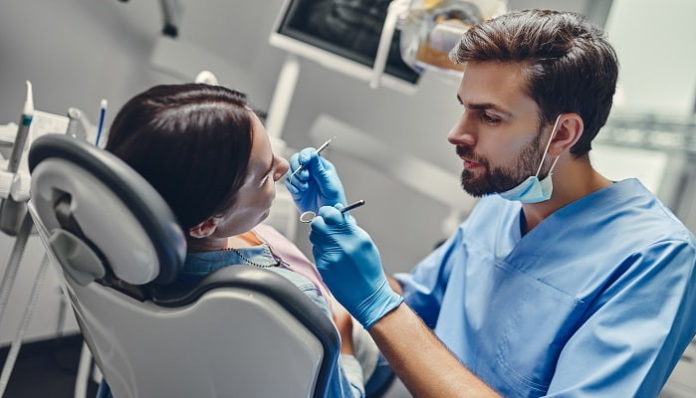 The dental industry, like any other healthcare sector, is changing speedily. In research and development, dental treatments and surgeries have become more convenient and highly advanced. Innovative growth in different aspects of the dental industry has continued to improve the dental health of people.
As new gadgets and devices are discovered, upcoming trends are also applied in the dental industry. Gone are the days when people would have no choice but to get rid of their tooth when it starts to get painful. Now, there are many dental treatments and procedures to help save and salvage what's left of your tooth.
With many innovations making huge waves nowadays, here are some trends in the dental industry that are getting known:
3D Printing
Three-dimensional printing has impacted several industries in recent years, and dental care is also recently experiencing all its benefits. The orthodontic field is undergoing massive changes, thanks to 3D printing, which has a profound effect on dental firms worldwide. 3D printing is very much explored and helpful in producing veneers, crowns, and other teeth enhancers. The production processes of these tools and teeth supporters have become more efficient and cheaper, thanks to 3D printing technology.
Because of these tools, the quality of services in dental clinics improves, making patients happier and more satisfied with the outcomes. 3D printing does more than benefit patients; it benefits doctors as well. In most cases, dentists can develop products on their own, without relying on third-party companies and labs. Since the dentist will only need a specialist to handle the machine rather than a whole company, this helps save money over time. Not to mention the fact that they can save on transportation and other costs involved in producing these tooth devices.
Even if 3D printing would initially require a hefty amount of investment, their clinic is bound to earn more returns in the future. It's still a relatively new technology, so it's not yet clear how much further it'll influence the dental industry. Who knows—3D printing may one day be able to manufacture complete sets of teeth. Experts are optimistic that, hopefully, it can support all on 4 major oral surgeries, like dental implants, wisdom tooth removal, gum contouring, and tooth repair.
Teledentistry
Due to the pandemic and the current trend for virtually everything, the dental industry also applies the same trend. As a patient, you'll only need to visit the clinic if a physical treatment or medication is advised or prescribed by your dentist.
Dentists are increasingly offering teledentistry services to check and monitor their patients, without having to see patients physically. The pandemic might have sparked or grown some virtual dental care programs, but people have proven its efficacy, so it's here to stay for good. This is particularly useful for patients who live far from the city or urban areas with access to dental clinics. With virtual settings, patients from rural places can now speak to their dentists if they have concerns. It provides convenience to all the patients who can't physically visit the clinics.
You don't have to take time off work for a dentist's appointment or miss out on important business meetings. Connect via your smartphone with your dentist, and let them monitor your dental health. Teledentistry also provides patients with immediate advice from a dentist in case of an emergency, if it's impossible for them to visit the clinic right away.
Teledentistry makes sense due to reasons like the following:
It won't feel intimidating. Some patients avoid going to dental clinics because they feel scared or intimidated. With teledentistry, they can avoid this sense of feeling.
This virtual method is specifically great for people with disabilities.
Teledentistry improves oral hygiene education, helping you obtain updated information on caring for your teeth.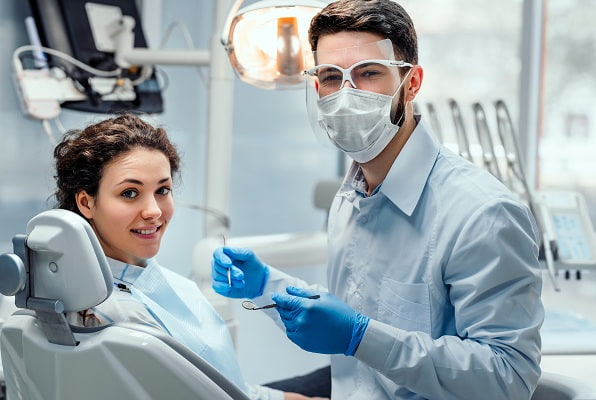 Laser Dentistry
Several dental conditions are treated by lasers, such as removing bacteria from decaying teeth, treating hypersensitivity in the gums, and performing root canals. Although laser dentistry isn't fully applied and evaluated by the FDA yet, there are already growing dental cases wherein laser therapy works effectively.
Furthermore, costs vary depending on the specific laser procedure you choose and the type of laser equipment used to treat your dental condition. If your dental issue is performable with laser, then ask your dentist about it, as well as the risks involved. Keep in mind to go for reliable dentists only.
Conclusion
To survive and grow, practices must keep pace with advances in dentistry to retain existing patients and attract new ones. The different trends mentioned above are now widely being executed by clinics worldwide. Stay alert of the innovations to support your dental treatments for them to become more effective, cheaper, and more convenient. Whether you're a patient or a doctor keeping tabs on dental updates, this blog post has hopefully fed you with essential information about the dental industry's innovations.