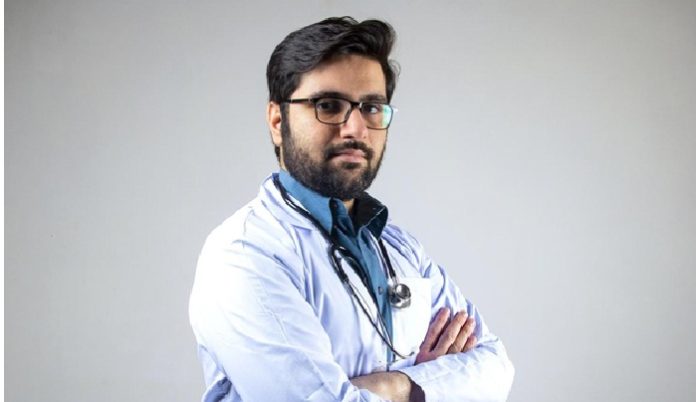 The field of medical science is constantly advancing and developing. There are often new drugs and discoveries (such as how Covid has been seen to reverse Lung Fibrosis). As a result, medical professionals are always looking for new ways to share their knowledge with others. Whether it's through teaching, writing, or something else, there are many different ways to get your message out there.
In this article, we'll discuss some of the top proven ways to share your medical expertise with the world.
Write A Book
This is a great way to share in-depth information on a particular topic, and it might be used as a reference for many years to come. It's also a good way to build your reputation as an expert in your field. You can go the traditional route of finding a publisher or alternatively self-publish (e.g. through Amazon's Kindle Direct Publishing).
A ghostwriter is a professional who could write on your behalf, with the content usually being published under your name. Ghostwriters are often used by people who wish to write a book but don't have the time or ability to do so. Specialist websites can connect you to medical ghostwriters, book editors, cover designers, and book marketers. You can read their profiles (including their locations and star ratings) and request free quotes over the internet.
Write Articles And Blog Posts
Medical professionals often write how-to pieces, case studies, or research findings in professional journals. Some examples include The New England Journal of Medicine, The Lancet, and JAMA. They're peer-reviewed, meaning that other experts in the field must read and approve of the article before it's published. As a result, these types of journals are highly respected.
Many medical professionals use blogs, and some popular ones include The Huffington Post, WebMD, and Mayo Clinic. If you're interested in writing for a specific blog, check out their submission guidelines first. Alternatively, create your own blog on your website, or on hosted platforms such as Medium.com.
Speak At Conferences And Events And Do Networking
Conferences and events can be a great way to reach a large audience and get your name out there. There are often speaker submission deadlines months in advance, so keep an eye out for upcoming events. You can also submit proposals to give talks or workshops at local meetups or organizations related to your field.
Networking is an important way to share your expertise, so get involved with local professional organizations or start your own meetup group. You can also reach out to other professionals in your field and offer to collaborate on projects or articles.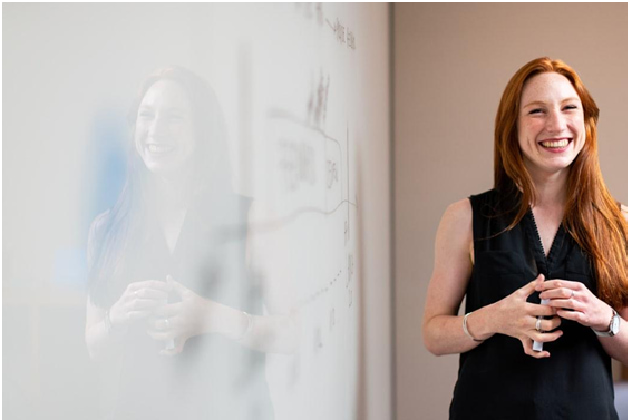 Teaching, Workshops, And Webinars
Teaching can allow you to share your passion for medicine while also helping others learn more about the field. If you're not sure where to start, reach out to your local community center or college and see if they have any openings for guest lecturers. You can also search online for opportunities to teach classes or workshops virtually.
Webinars are another effective way to share your understanding with a large group of people. You can find them on almost any topic, so there's sure to be one that fits your area of specialism. If you're not sure where to begin, try searching on medical websites or in online directories.
Mentor Students And Other Professionals
Mentoring is the process of sharing your knowledge and expertise with someone else in order to help them grow and develop in their chosen field. As a medical professional, you have a wealth of experience and knowledge that can be extremely valuable to students or others who are just starting out in their careers. There are many ways to mentor others, including:
informal conversations
formal mentorship programs
No matter how you choose to mentor others, remember that the key is to share your knowledge in a way that's helpful and informative, without coming across as condescending or preachy. When done correctly, mentoring can be an extremely rewarding experience for both you and the person you're helping.
Harness The Power Of Research
Medical professionals are always conducting research to find new ways to treat and prevent disease. You can collaborate with them on these projects by providing your input and skills. This is a good way to contribute to others in order to help advance medical science.
Another way you can collaborate with medical professionals is by sharing your own research findings with them. If you've conducted studies that you think could be helpful to others in the medical field, reach out to them and let them know about it. They may be interested in using your findings in their own work.
Participate In Online Forums Or Discussion Groups
Online forums are websites where people can post questions, answers, and comments on various topics. Many times, you will find medical professionals such as doctors and nurses participating in these discussions. You can share your knowledge by answering questions or commenting on them.
Another route is to participate in online discussion groups. They are similar to forums, but the focus is more on discussion than question and answer. You may also wish to check out Facebook groups and LinkedIn groups that you can join.
Post On Social Media
Most of us are comfortable using social media sites including Facebook, Twitter, and LinkedIn. These platforms provide a great opportunity for medical professionals to share their specialism with a wide audience. You can post articles, blog posts, infographics, and even videos on social media. The key is to make sure that your content is high quality and informative.
You could also create videos (e.g. on YouTube) or podcasts if you enjoy being on camera or talking into a microphone. As you can see, there are plenty of choices for you to consider. You may decide to pursue more than one option as a means to communicate with others. In turn, people can be helped and educated, and you may be creating a legacy that enriches the world for many years ahead.