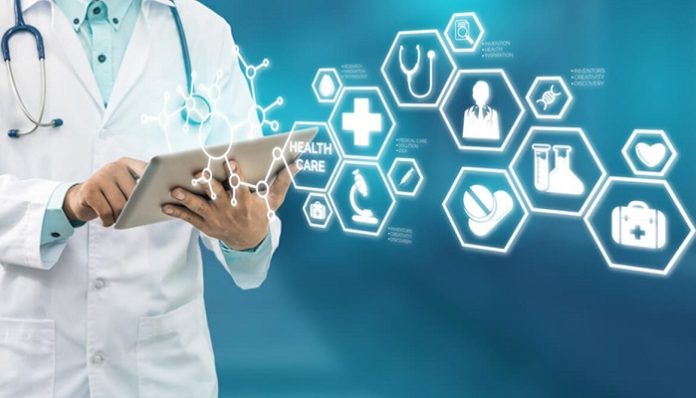 Everything gets bigger the moment your organization starts operating on a global level – your workforce becomes diverse, your clients hail from different time zones, and most importantly, your safety management system becomes a complex web of site-specific programs and organizational practices.
When you are implementing a safety policy at different sites located across the globe, there is so much more to do than just selecting some training vendor or an international expert and allowing them to handle everything else. While rolling out a global program, you are bound to face a few challenges – these include external and internal, cultural, and even language problems.
Top Strategies for Global Safety Management
Multinational organizations commonly face various technical, geographic, and cultural challenges in terms of managing health and safety effectively. You don't have to google 'global safety management consultants' or something related to find out what strategies will work the best for you – it never works!
Based on our experiences in helping different businesses to deal with such issues, we were able to identify more than one challenge that you might face while placing health and safety strategically in your organization.
So without wasting any time, scroll down and find out the top strategies relevant to global safety management.
1. Align Worker Health And Safety With Your Global Business Values And Strategies:
Any organization's management sets the direction for everyone associated with the company to follow. At the same time, it also sets a strategic mission and vision, profitability, production targets, and growth. Moreover, you also have to take into account the organization's ability to ensure the health and safety of workers associated with them throughout the world.
Of course, this system for managing health and safety is definitely aligned with the concerned company's business processes and cultures.
If the management does demonstrate in actions and words through procedures, financial incentives, and, more importantly, policies, that they are committed to worker safety and health, then both workers and supervisors will respond by making sure that the work is actually performed throughout the company.
2. Think Globally But Act Locally
When you think globally, you end up creating an innovative and new mindset for thinking about different ways of penetrating new markets and, at the same, capitalizing on production that exists outside domestic borders. It also means joint ventures, increased shareholder values, strategic acquisition, and, obviously, the company's future.
Your business can succeed globally when you are able to effectively and efficiently allocate your company's financial tools or resources for developing newer markets and, in the process, establishing distribution and manufacturing points for servicing those markets. This concept obviously translates well to health and safety issues.
Any forward-thinking MNC will definitely use management systems that are integrated and innovative for approaching the health and safety of workers. Obviously, this approach will align the health and safety of valuable human resources along with production, service and product quality, environmental impacts, research and development, development and research, machinery and process, and obviously, financial targets.
The basic key here is that all goals, instead of just a few, are vital to accomplishing inclusive of the health and safety of the concerned organization.
3. Demonstrate How Good Safety And Health Management Benefits The Business
In order to manage health and safety, financial resources must be set aside within different business units across the globe.
The leaders at the local levels must understand the actual value placed by corporate leaders on giving a safe space for work. And not just that – the local management should also be given incentives for ensuring that resources are actually deployed for different aspects of health and safety.
The key here is to get a health and safety professional on board – this expert needs to be hired at the corporate level or at the plant and be involved in the whole planning stage of a new project. This is inclusive of brand-new products as well as processes for manufacturing, packaging, and even distributing those products.
The challenge? The challenge here is to basically institutionalize health and safety into the whole solution side related to the planning processes. In such challenging situations, health and safety experts can easily identify different areas where not just health and safety are at stake but also at a point where their expert opinions will have an impact on the financial aspects of your business.
4. Manage Regulatory Compliance Issues
Regulatory compliance is one essential thing for your company – essentially, it is needed for maintaining a company's license to do basic business. One of the best ways to start managing compliance is for developing really good management standards for both health and safety throughout your organization.
This will obviously ensure that there is consistency in terms of being compliant with recognized health and safety practices. If the regulations at the local level are relatively more strict, these are implemented right above the different requirements associated with corporate standards. Thus, local regulations are prioritized first, followed by corporate standards.
One of the biggest challenges here is obtaining regulations in the English language. There is relatively more awareness of this currently as compared to the situation five years ago. Many governmental health and safety bodies provide English versions of such standards.
Another thing that you can do is utilize your local resources (external and internal) to augment health and safety activities. The best options for your organization will rely on the size of your company and the local resources that you can access.
And It's A Wrap!
And that's a wrap on the top strategies required for global safety management – now that you are aware of some of the top strategies for global safety management, what are your thoughts on doing the same for your organization? Are you in agreement with us – or do you think there are other strategies that are more relevant for similar purposes?
Tell us about your thoughts – and while you are sharing your opinions and thoughts on the subject, feel free to share any prior experience related to the subject in the comments below.