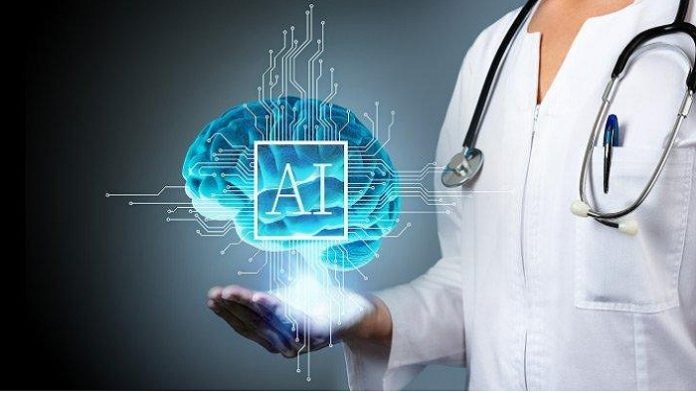 The year 2020 has undoubtedly provided those in healthcare and technology communities with multiple problems to solve. From enabling telemedicine at scale to creating and distributing an entirely new vaccine, the problems caused by the pandemic have required collaboration, investment and adoption at speed previously unseen in healthcare.

As well as solving the acute problems caused by the vaccine, healthcare organisations are now faced with the challenge of addressing a significant backlog. New NHS England figures show the number of patients waiting to start treatment at the end of October 2020 was 4.44 million and of those, 162,888 were waiting more than a full year. While we were dealing with the immediate issue, a lot of healthcare stopped, but the requirement for it certainly did not. A great deal now needs to be done.
Can A.I. help clear the healthcare backlog?
In September 2020, NHSX, the organisation driving the digital transformation of health and social care, announced that 42 tech companies will receive a share of over £50M ($66M) in phase one of its £140M ($186M) AI in Health and Care Award.
The award, part of the NHS AI Lab programme, is the latest actualisation of the NHS Long Term Plan and Simon Stevens' 2019 commitment of £250M ($330M) investment to enable collaboration and co-creation between government, health and care providers, academics and technology companies so they can address the existing barriers to development and deployment of AI systems in health and care. In doing so, the hope is to catalyse the adoption of AI in healthcare whilst creating an environment to develop the appropriate guidance and regulations to protect patients.
Many trying to innovate in healthcare still face jibes about the use of fax machines in hospitals, but this level of investment from a central NHS organisation into AI companies shows that there is a contradicting, simultaneous, high-tech strategy at play. And it looks to be for the long term. With a second competition closing last week, this commitment for continuation in the same vein and the blossoming relationship between innovative technology startups and the NHS shows early promise.