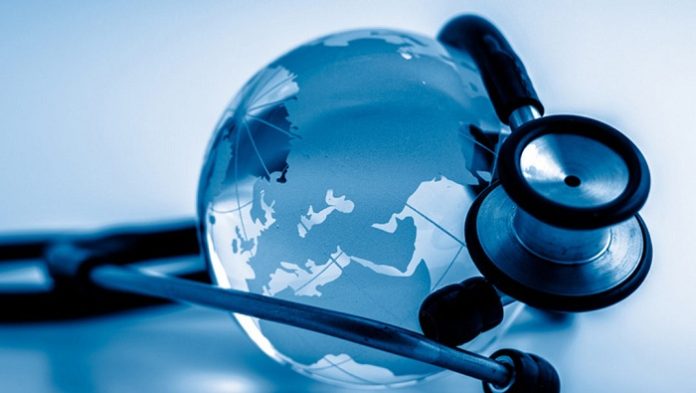 According to an announcement made by Minister for Development Andrew Mitchell on November 14, new UK contributions to the Global Fund will aid in the battle against AIDS, TB, and malaria worldwide.

The UK, a founding member of the Global Fund, has given £4.4 billion to the organisation, ranking as its third-largest donor overall. Since the G7 established the Global Fund in 2002, it has helped save 50 million lives.
The Global Fund alone helped 23 million people with HIV receive life-saving antiretroviral medicine in 2021, while 5.3 million people with TB received care and treatment. Additionally, it assisted in the distribution of 133 million mosquito nets to shield households from malaria and treated 148 million instances of the disease. In order to save more than a million lives worldwide and to fund actions that will assist a considerably greater number of people in staying safe, the UK will be giving the Global Fund £1 billion over the course of three years.
Due to this commitment-
Antiretroviral medication will be given to 2 million HIV patients.
More than 1 million individuals will receive TB care and treatment.
The distribution of 86 million mosquito nets will prevent malaria in children and families.
By identifying and treating people who currently have the disease to stop the spread of it, as well as supporting services for prevention like mosquito nets, nearly 28 million new infections or cases across the three diseases would be prevented.
The improvement of health systems will aid in pandemic preparedness.
The improvement of health systems will aid in pandemic preparedness.
Andrew Mitchell, the minister of development, said that the Global Fund was established by the UK and other nations because we would not accept the annual loss of millions of lives to diseases that could be prevented and treated.
This fund brings hope and opportunity to millions of individuals who would otherwise suffer because countries with better health systems and healthier populations are more likely to be stable and affluent. A youngster dies from malaria almost every minute of every day. The UK is committed to preventing these deaths since they are completely preventable. Peter Sands, the Global Fund's executive director, said they are immensely appreciative of the United Kingdom's renewed commitment to speed up the elimination of HIV, TB, and malaria while bolstering global health and community systems.
50 million lives have been saved thanks to British taxpayer assistance during the past 20 years. The UK's additional $1 billion investment will be crucial in assisting them in saving millions more lives, regaining their footing after the COVID-19 setbacks, and enhancing global health security.
The UK's efforts to improve global health include a variety of initiatives, including pledges to the Global Fund. They are the largest donor to Gavi's primary goal of extending vaccination access and protecting people, and this year they also hosted the CEPI replenishment, which collected $1.5 billion to speed up the development of vaccines. The UK is utilising new breakthroughs to improve world health in the long run by using cutting-edge technologies. For instance, the Innovative Vector Control Consortium (IVCC) in Liverpool has received funding from the Foreign, Commonwealth, and Development Office to develop a new line of bed nets that kill mosquitoes resistant to conventional insecticides. Their discoveries have so far prevented an astounding 27 million cases of malaria, particularly among youngsters.