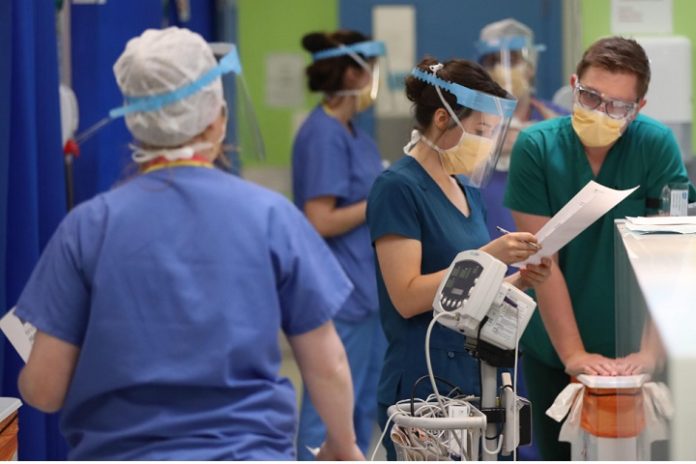 NHS virtual wards effectively treated over 100,000 patients last year, saving up thousands of hospital beds for the most vulnerable patients.
The goal of NHS virtual wards is to provide medical assistance at home while freeing up precious hospital space for patients in the greatest need. There are more than 340 NHS virtual wards in England, with 58 additional wards opening since January 2023.
Patients in NHS virtual rooms are managed by a medical team of healthcare experts. On virtual wards, patients have access to a variety of physical examinations and medical procedures, including blood tests, prescription medication, and intravenous drip fluids.
Each patient in a virtual setting is reviewed daily by the clinical staff, which can take place by video call or home visit. Several NHS virtual wards use cutting-edge technology, such as applications and wearable devices, to check on patients and monitor their recovery.
The NHS virtual hospital program has been provided by the Frimley Health Foundation Trust. A total of 83% of patients who participate in the program avoid hospitalization. In January 2023, the NHS came up with the aim of healing 500,000 patients monthly by utilizing virtual clinics as part of its urgent as well as emergency care treatment plans.
A number of fresh initiatives aimed at easing the burden on the NHS and shortening wait times were highlighted in the plan. They included the growth of community falls and frailty services, the addition of community response teams, and extra physical hospital beds.
The benefits of virtual rooms for both staff and patients have been a major shift in the way hospital services are delivered, and it is a huge accomplishment that more than 100,000 patients have benefited in the last year alone, with the number of beds increasing by nearly two-thirds in less than a year, according to NHS national medical director, Professor Sir Stephen Powis.
He further added that it is believed that up to a fifth of emergency hospital admissions can be avoided through properly supporting sensitive patients at home and in the community. These world-leading programs are making a genuine difference, not just for the people they directly help but also by lowering demand for wider services.
As per the research, many people recover from being at home and in the presence of friends, family, and pets. Research demonstrates that staying at home is better for certain patients' physical health and mental well-being, as well as their total recovery rate.
People crave normalcy and the comforts of home, yet when they arrive, they may become anxious. Virtual care can accomplish anything that would happen in a hospital ward using the virtual room program. One can conduct six-hour observations to identify any problems and can even perform ECGs in the patient's home. It has truly altered the way treatment is provided, explained Nurse Nisha Jose, clinical team leader at Mersey Care's Clinical Telehealth Center.