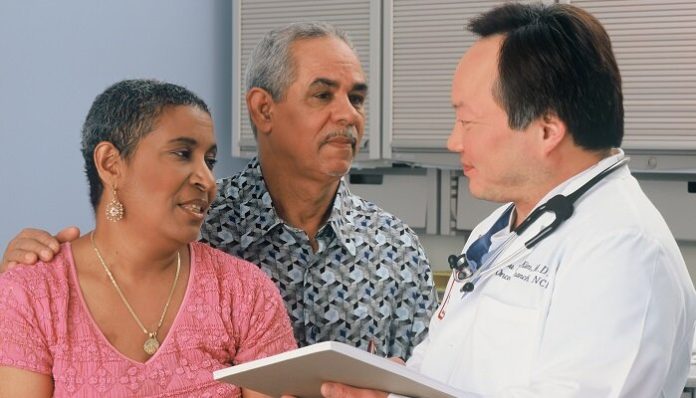 Florida patients have certain rights when seeking or receiving treatment. They cover everything from being treated fairly to receiving prompt and reasonable responses to questions about their medical conditions. Everyone has the right to receive medical treatment, regardless of race, national origin, or religion. The right to be fully informed of the risks of treatment is also included.
If you feel you've been the victim of medical malpractice or didn't receive your rights as a patient, contact a Miami medical malpractice attorney. Only an experienced medical malpractice professional can help to guide you in the right direction, either to file a lawsuit or to assist you with negotiating a settlement.
What Is Informed Consent?
The Florida Patient's Bill of Rights and Responsibilities contains everything a patient in Florida has a right to, informed consent included. The idea of informed consent is to allow the patient to fully understand the risks, if any, of a medical procedure or treatment. It's your doctor's responsibility to explain why they're proposing a procedure and to point out its risks and if there are any other alternatives to the procedure. Contrary to the opinion of some, you have the right to make an informed decision to accept or reject medical treatment or procedures.
The only time informed consent doesn't apply is if the patient is unconscious and the procedure is necessary to treat a medical emergency. In cases like this, the patient's consent is implied as a matter of life or death.
Florida's Informed Consent Law states that a doctor must disclose 3 key things:
What is the nature of the procedure or treatment
The risks and potential hazards of the procedure or treatment
If there are any reasonable alternatives to the procedure or treatment
This ensures that the patient has been fully warned of any and all risks in the proposed treatment or procedure. The patient can then agree or disagree to follow the doctor's recommendation.
Does Informed Consent Eliminate a Patient's Right to File a Medical Malpractice Claim?
One would think that signing an informed consent form would eliminate all rights to file a medical malpractice lawsuit. Technically, the answer would be yes, but it would ultimately decide on several different factors. It could make seeking compensation much more difficult since the doctor will use your signature on the form as proof of consent or can say that you agreed verbally since verbal consent is legal. However, there are some situations where a savvy lawyer can eliminate this defensive strategy.
Scenarios that could possibly nullify informed content could be if you signed an informed consent form but weren't told what it was. A doctor could neglect to inform you of a risky treatment or procedure, and then as a part of standard protocol, you're given a bunch of papers to sign. Unfortunately, most of us just sign whatever is in front of us. However, for informed consent to occur, the patient must have been informed of the risks of the treatment.
Other scenarios could include:
When a patient is heavily medicated or slightly sedated and then doesn't understand what they're being told
A patient's command of English isn't strong, and they didn't know they had a right to an interpreter
The doctor informed the patient of the risks but didn't offer any alternatives to treatment
What's Needed To Prove Medical Malpractice Based on a Failure To Inform?
You'll need to prove that you weren't fully aware of the risks or alternative treatment methods, which can easily turn into a "he said, she said" situation between you and your doctor. You'll also have to prove that had you been informed of the risks, you wouldn't have given consent. This can be difficult to prove, highlighting the importance of working with an experienced medical malpractice attorney.
Understanding Informed Consent: What You Need To Know
Informed consent was established so patients fully know of any risks involved in treatments or medical procedures. The other side is that it shields doctors from medical malpractice cases. A doctor doesn't need to perform a surgical mistake to be considered negligent, and not informing a patient of a procedure's risk is still considered medical negligence.
If you feel you've been injured by not receiving adequate information from your doctor about a medical procedure or treatment, contact an experienced medical malpractice lawyer. Once you've presented them with what occurred, they can decide whether you have a valid case.