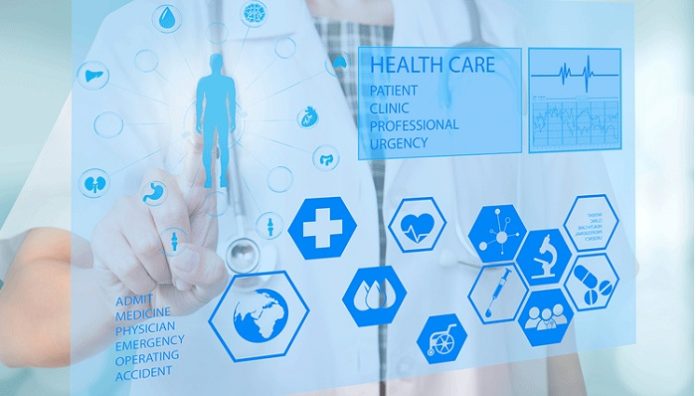 A public research and science university teamed up with LG Uplus, a mobile carrier in South Korea, to develop a smart healthcare solution and discover business opportunities. Solutions developed by both sides will be combined with high-tech technologies such as artificial intelligence, virtual reality, robots, genomes and 3D bioprinting.
In March, Ulsan National Institute of Science and Technology (UNIST) opened a smart healthcare research center to carry out research on mobile diagnostics and digital healthcare with a particular focus on work-related injuries and illnesses. Researchers will work on rehabilitation robots, sensor-based virtual reality, and diagnostic systems based on artificial intelligence and Information and communications technology (ICT).
LG Uplus (LGU+) and UNIST agreed to discover and verify digital healthcare solutions that will be applied to rehabilitation and home care in accordance with the opening of a public hospital in 2025. They would jointly create a healthcare cluster to be set up with the construction of a smart demonstration city in the southern port city of Busan.
"We hope that it will be an opportunity to provide future medical services by combining UNIST's smart healthcare technology and LGU+'s communication technology," UNIST President Lee Yong-hoon said in a statement on August 26.
LGU+ and UNIST would jointly demonstrate solutions such as senior care, Internet of Medical Things (IoMT), AI image recognition and radar-based healthcare monitoring by utilizing 5G communication technologies. "Smart health is expected to grow a lot in the future," said LGU+ CEO Hwang Hyeon-sik.
Two days ago, UNIST signed a business cooperation agreement with U2medtek, a medical device development company, to develop empirical research and data analysis technologies for digital healthcare and establish a healthcare data ecosystem. UNIST's AI analysis technology will be combined with U2medtek's healthcare data processing technology and commercialization platform to develop solutions for data-based customized chronic disease prevention and management.
Based on fast mobile communication networks, South Korean companies have tried to develop solutions for digital healthcare and telemedicine. KT has selected digital and bio-health services using ICT as the core of its future strategy. The company works with health and medical institutions to establish ICT-based business models.
SK Telecom (SKT), a top mobile carrier in South Korea, has partnered with Yonsei University's Severance Hospital to build a 5G digital hospital that will develop specialized solutions using AI, IoT and various media technologies.