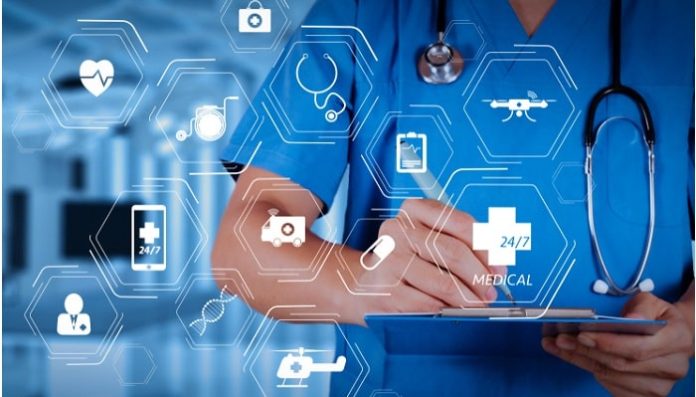 The team will build artificial intelligence and IoT solutions for healthcare challenges in critical care, diabetes, mental health, and other areas.
The School of Engineering and Applied Science's PRECISE Center and the School of Nursing at the University of Pennsylvania are partnering with Hillrom to develop artificial intelligence and Internet of Things (IoT) solutions for a range of healthcare issues.
The partnership will accelerate the adoption of new technologies by providers via unobtrusive, frictionless sensors that will seamlessly fit into clinical workflows.
PRECISE, or Penn Research In Embedded Computing and Integrated Systems Engineering, aims to provide verifiably safe solutions that leverage data, machine learning, and formal analysis. These solutions help establish the foundations for safe, autonomous medical systems that integrate medical devices, patients, clinicians, and personalized automation to improve health outcomes.
"By closely collaborating with industry partners, such as Hillrom, we hope to transition our technologies and solutions into mainstream clinical care to revolutionize healthcare in the future," said PRECISE Center Director Insup Lee, Cecilia Fitler Moore Professor in Penn Engineering's departments of Computer and Information Science and Electrical and Systems Engineering.
PRECISE is focused on the idea of Safe AI, which ensures that electronic systems used in healthcare are fundamentally reliable and lead to clinically sound decision-making.
"PRECISE researchers are at the forefront of ensuring that modern technologies' embedded systems are safe and secure," said Vijay Kumar, Nemirovsky Family Dean of Penn Engineering. "Working directly with partners in the healthcare industry is crucial for enabling their expertise to benefit as many people as possible."
By collaborating with Penn Nursing and Hillrom, PRECISE researchers will better understand the unique challenges of the medical industry. In addition to helping define the scope of problems that can be handled autonomously, Safe AI research can show how to best present critical information for problems that require human clinicians.
"This is a unique opportunity to redesign the future of clinical care by fostering interdisciplinary collaboration and generating patient and family centered solutions," said George Demiris, a Penn Integrates Knowledge University Professor with appointments in Penn Nursing and Penn's Perelman School of Medicine.
The partnership with PRECISE and the School of Nursing will accelerate Hillrom's plan to consolidate EHR data, various Hillrom devices, and new sensors to provide actionable clinical information at the point of care.
The gathering and synthesis of this information is poised to be a powerful tool in protecting patients against particularly egregious medical errors, such as mismatching blood types.
"Through this partnership, we will demonstrate that Hillrom smart beds, vital signs devices and other Hillrom products can be platforms for advanced sensing and algorithm development to help prevent never-events in hospitals," said John Groetelaars, president and CEO, Hillrom. "We appreciate the opportunity to collaborate with PRECISE and look forward to helping strengthen our industry's AI capabilities."
The new partnership will combine the interdisciplinary strength of an institution like Penn with advanced engineering and deep insights from Hillrom's clinical and innovation experts. The combination of clinical, business, and engineering disciplines on one campus is a major strength of Penn through the PRECISE Center, which works to break down siloes and facilitate collaboration with industry.
"We are thrilled to be partners in this exciting new venture. The inclusion of Penn Nursing ensures important perspectives at the point of care that can best improve patient outcomes," said Antonia Villarruel, dean of Penn Nursing.